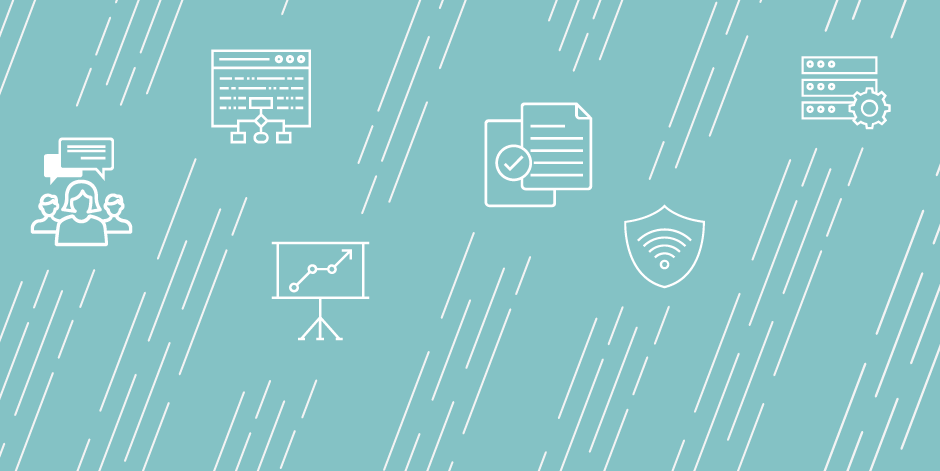 Senior Director, Research
Application Procedure:
Qualified applicants are encouraged to apply by submitting a resume, cover letter (including salary requirements), and a representative writing sample to hr@nrmp.org.
Job Duties
Senior Director of Research
REPORTS TO:      Chief Policy Officer
SUPERVISES:      Data and Research Analyst
POSITION SUMMARY
The Director of Research supports the Board of Directors' Data Release and Research Committee (DRRC) and the DRRC Research Advisory Committee (RAC) in the development of a research agenda and collaborative research projects with other national medical education organizations.  The Director also oversees the development and publication of NRMP's data reports and scholarly articles, manages the Data Warehouse, and fulfills external data requests from stakeholders. This position reports to the Chief Policy Officer and supervises one Senior Data and Research Analyst.
ESSENTIAL DUTIES AND RESPONSIBILITIES
Research and Publications (35%)
Assist the DRRC and RAC in defining NRMP's research agenda and implementing NRMP research priorities. Provide staff support for the Committees by preparing meeting agendas and materials
Promote research collaboration between NRMP and other national organizations. Lead efforts to work with staff from other organizations on the design and implementation of studies benefitting the undergraduate and graduate medical education communities
Prepare for review by senior management peer-reviewed articles describing aspects of the matching process that are of interest to the medical education community for publication in scholarly journals
Develop longitudinal studies by evaluating trends in applicant and program Match outcome data
Present research findings at national conferences
 Data Analysis and Reports (35%)
Spearhead dissemination of NRMP reports and publications

Supervise Senior Data and Research Analyst in preparation of reports (e.g., Results and Data Book, Charting Outcomes in the Match)
Finalize data analyses and oversee hard copy mailings and posting of publications to NRMP public website

Supervise large-scale biennial applicant survey and program director survey; finalize analyses and prepare reports for DRRC review and posting to public website. Design and supervise data collection through other ad hoc surveys as needed
Monitor availability of new technology and software applications to develop new data tools that will enhance the matching experience of NRMP constituents
Update existing statistical reports related to applicants and graduate medical education programs for NRMP leadership and Board of Directors, NRMP constituents, and the greater medical education community; promote on NRMP public website
Prepare tables, graphs, and slides as needed for NRMP leadership to use in conference presentations
 Data Storage and Quality Control (20%)
Maintain data quality of the NRMP Data Warehouse by working with IT staff and database administrators on scheduled and unscheduled database maintenance
Safeguard NRMP Match data for the Main Residency Match and all Fellowship Matches in the Data Warehouse environment; identify and report any issues
Ensure adherence to the DRRC Data Policy when responding to requests for and access to NRMP data
Ensure the integrity of NRMP Match data usage by reviewing and editing manuscripts/presentations using NRMP data and granting/denying permission before submission for publication
 Administrative (10%)
Supervise and review the work of the Senior Data and Research Analyst. Train and mentor new staff
Assist the Chief Policy Officer and work with the Office Coordinator in the planning and preparation of DRRC/RAC meetings.
Job Qualifications
QUALIFICATIONS
Master's or doctoral degree in education or a social science discipline with experience in survey research, statistical analysis, data presentation, and database management. Bachelor's degree with 10-15 years progressive experience may be substituted for graduate education
Experience working with large data files and in planning and executing studies involving research design, statistical analyses, data reporting, and report writing
Expertise in the use of statistical programs and databases, and in data graphing and data presentation software
Experience with Oracle SQL/PL SQL, Crystal Reports, Tableau, Microsoft Office Suite, and with a statistical package. Familiarity with TOAD and SPSS a plus
Experience supervising, training, and mentoring junior staff
High-level written and verbal communication skills; prior public speaking experience highly desirable. The incumbent must be able to present data clearly in both written and oral communications
Demonstrated ability to conceptualize, develop, and implement a research agenda
Demonstrated ability to work independently and manage multiple projects while adhering to tight deadlines
Demonstrated ability to collaborate with other researchers to jointly refine research proposals and data requests
Familiarity with undergraduate and graduate medical education and the residency selection process highly desirable
INTERACTIONS
External:
Routine interaction with NRMP applicants, medical school student affairs deans, residency program directors and coordinators
Routine interaction with the NRMP Data Release and Research Committee and the Research Advisory Committee
Periodic interaction with staff of other national health care organizations and researchers in academia
Internal:
Frequent interaction with other NRMP staff in monitoring data warehouse, generating data tables and graphs, and publishing data reports.
ADA SPECIFICATIONS (Physical demands that must be met to successfully complete the essential functions)
This position is primarily sedentary in the Washington DC office with occasional overnight travel and may require some bending and lifting.
The above statements are intended to describe the general nature and level of work being performed by the individual(s) assigned to this position. They are not intended to be an exhaustive list of all duties, responsibilities, and skills required.  Management reserves the right to modify, add, or remove duties and to assign other duties as necessary.  In addition, reasonable accommodations may be made to enable individuals with disabilities to perform the essential functions of this position.
Institution Description
The National Resident Matching Program® (NRMP®), or The Match®, is a private, non-profit organization established in 1952 at the request of medical students to provide an orderly and fair mechanism for matching the preferences of applicants for U.S. residency positions with the preferences of residency program directors.
In addition to the annual Main Residency Match® that encompasses more than 42,000 applicants and 30,000 positions, the NRMP conducts Fellowship Matches for more than 60 subspecialties through its Specialties Matching Service® (SMS®). NRMP is governed by a Board of Directors that includes representatives from national medical and medical education organizations as well as medical students, resident physicians, and graduate medical education program directors.
Benefits
NRMP offers a competitive benefits package, including the following:
Medical, Dental, Vision Insurance

Vacation, Sick & Holiday Leave

Group Term Life Insurance
Short Term (STD) & Long-Term (LTD) Disability Insurance
Flexible Spending Accounts & Health Savings Accounts
403(B) Retirement Plan
Commuter Benefits
Legal Benefits
Employee Assistance Program (EAP)
Training Benefits/ Tuition Reimbursement/ Professional Development

Maternity & Paternity Leave
Application Due Date: 2019-11-15
Job Start Date: 2019-12-02
Salary: Dependent on qualifications and experience.
City: Washington
State/Province/Region: DC
Institution: National Resident Matching Program
Reports To: Chief Policy Officer
Staff # Reporting to Position: 1
Reports In Office: National Resident Matching Program
---
Search for openings in IR, effectiveness, assessment, planning, and related fields at higher education institutions in the U.S. and abroad.
Job Board
Resources & Tools