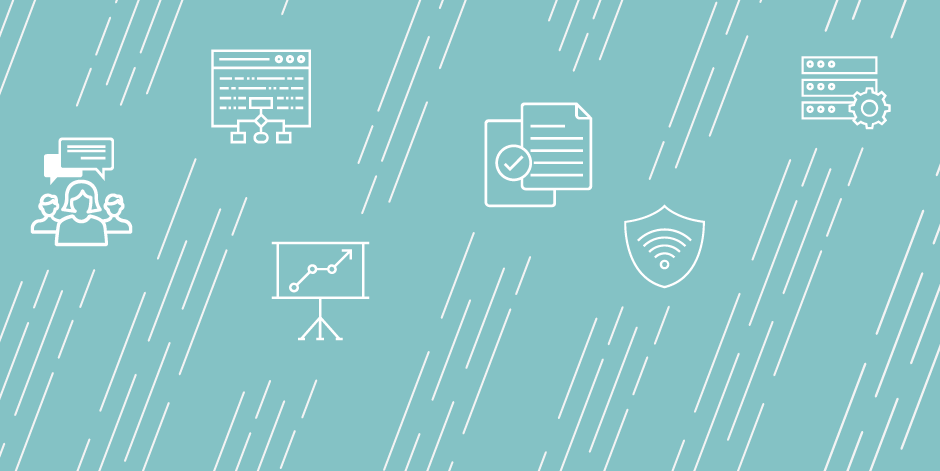 Job Duties
MAJOR DUTIES:
Provides qualitative and quantitative expertise on research projects by synthesizing academic literature, collecting data, conducting analysis, compiling reports, and editing for clarity and content.
Analyzes and synthesizes research on higher education trends and innovations into usable information for USG leadership in support of decision making and problem solving. Develops briefing papers for senior staff on issues relevant to state and national policy contexts.
Collects, analyzes, organizes, and reports data on USG institutions to internal and external constituencies.
Serves on USG committees, task forces, and advisory councils and works with institution stakeholders to ensure that valid and reliable data inform system-level decision making.
Carries out data governance and management work for the USG's data holdings.
Works with system information technology personnel to optimize and problem-solve around the submission of data from institutions and reporting of that data.
Performs related duties as assigned.
Job Qualifications
EDUCATION AND EXPERIENCE REQUIRED:
Master's degree required with substantial training in research and analysis of education, social science, or economic data with experience in higher education policy, research, and/or analysis or comparable experience in a similar field. Or equivalent combination of education and experience.
Must be proficient in Microsoft Office (Word, Powerpoint, Excel)
Must be proficient in a statistics package such as SPSS, Stata, etc.
KNOWLEDGE, SKILLS AND ABILITIES REQUIRED:
Ability to analyze, interpret, and report data and communicate complex ideas and research findings clearly and concisely;
Knowledge of issues and trends in higher education;
Demonstrated ability/proficiency in the use of statistical software (e.g., SPSS, Stata) and other office software (e.g., Microsoft Excel, Word, PowerPoint, Access, SharePoint, etc.);
Proficient in using national databases e.g., Census data or IPEDS;
Keen eye for detecting data discrepancies;
Knowledge of FERPA and ethical uses of data;
Facility with data visualization software (e.g., Tableau, Qlik) and SQL programming skills preferred; 
Demonstrated ability to learn new software and continually acquire new competencies;
Demonstrated understanding of data management, relational databases, and data warehouses and experience with data dictionaries, metadata, and data standards;
Excellent analytical reasoning, problem solving, and written/verbal communication skills;
Excellent organizational skills including the ability to prioritize work and handle multiple tasks simultaneously to meet deadlines;
Willingness and ability to provide support and service to other departments within USG, to USG campuses, and external constituencies;
Able to handle confidential materials professionally and with discretion; and
Ability to work as part of a team as well as independently.
PREFERRED QUALIFICATIONS:
Experience working with state-level higher education data preferred.
Preferred proficiency with SQL.
Preferred proficiency with data visualization software such as Tableau, Qlik, etc.
Institution Description
The Board of Regents of the University System of Georgia was created in 1931 as a part of a reorganization of Georgia's state government. With this act, public higher education in Georgia was unified for the first time under a single governing and management authority. The governor appoints members of the Board to a seven year term and regents may be reappointed to subsequent terms by a sitting governor. Regents donate their time and expertise to serve the state through their governance of the University System of Georgia – the position is a voluntary one without financial remuneration. Today the Board of Regents is composed of 19 members, five of whom are appointed from the state-at-large, and one from each of the state's 14 congressional districts. The Board elects a chancellor who serves as its chief executive officer and the chief administrative officer of the University System. The Board oversees the public colleges and universities that comprise the University System of Georgia and has oversight of the Georgia Archives and the Georgia Public Library Service.
Application Due Date: 2019-09-20
Job Start Date: 2019-11-01
Salary: Dependent on qualifications and experience.
City: Atlanta, Georgia
State/Province/Region: GA
Institution: University System of Georgia Board of Regents
Reports To: Executive Director of Research & Policy Analysis
Staff # Reporting to Position: 0
Reports In Office: Research & Policy Analysis
---
Search for openings in IR, effectiveness, assessment, planning, and related fields at higher education institutions in the U.S. and abroad.
Job Board
Resources & Tools