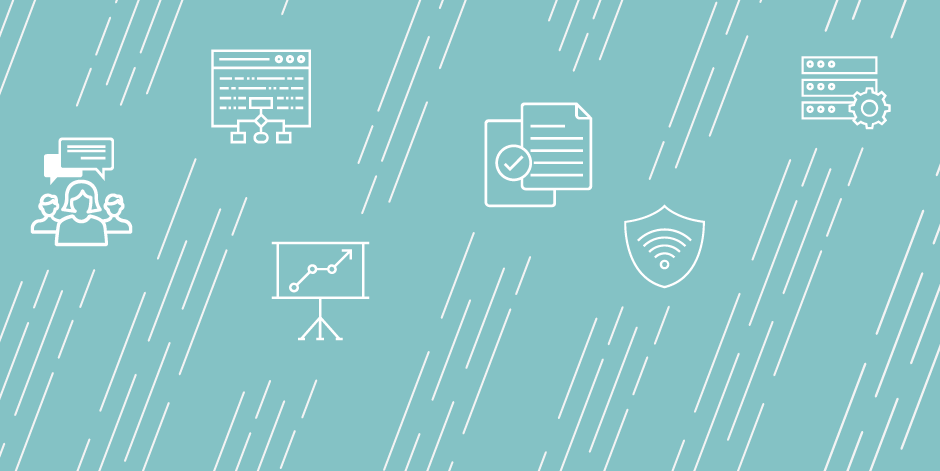 Job Duties
The Director of Assessment leads for the Office for Planning and Institutional Effectiveness (PIE) at Vanderbilt University on the development and implementation of the institutional assessment strategy, including the collection, analysis, and use of information about the effectiveness of academic programs and initiatives and other institutional priorities.
Assessment provides vital feedback to faculty and staff to enable the enhancement of Vanderbilt's academic programs and initiatives, and the Director will ensure that Vanderbilt's assessment strategy provides robust information which is integrated into decision-making. The Director will also be responsible for providing leadership for Vanderbilt's institutional accreditation activities including outcomes assessment and plans for continuous improvement.  
The Director reports to the Assistant Provost and Executive Director for Planning and Institutional Effectiveness and will be a member of PIE's leadership team. The Director oversees the work of the Assessment Team. Partnering closely with the other teams in PIE and with senior leaders in Academic Affairs and across the University will be a fundamental part of the Director's role.
The Office for Planning and Institutional Effectiveness (PIE) is a new Office, bringing together the former Vanderbilt Institutional Research Group and the Office of Assessment.  The Office partners with leaders in Academic Affairs and beyond to support decision-making, planning, and actions based on high-quality and relevant data, information, and analysis. The Office comprises four teams: Partnering, Analysis, Assessment, and Data Governance and Reporting.
Job Qualifications
A master's degree in social sciences, with training in quantitative and qualitative research methodologies is necessary.
A doctorate is preferred.
Experience in designing, administering, and communicating survey outcomes is necessary.
Experience in designing and/or administering qualitative research tools such as focus group is necessary. 
Experience in managing professional staff is necessary.
A proven track record in communicating complex quantitative material to an academic or similar professional audience in various formats (written, oral, etc.) is necessary.
A proven track record of collaborative working with varied stakeholders is necessary.
Experience working with academic and professional leaders in a higher education setting or similar setting is strongly preferred.
Experience of working with data-driven analysis and reporting tools is strongly preferred.
The willingness and ability to represent Vanderbilt nationally through participation in consortium and other professional associations in a professional and positive manner is necessary.
Institution Description
Vanderbilt University, located in Nashville, Tennessee, is a top-15 private research university offering a full range of undergraduate, graduate and professional degrees. Vanderbilt is situated on a 330-acre campus near the thriving city center, serving more than 12,000 students and employing almost 7,000 faculty and staff. The university's students, staff, and faculty frequently cite Nashville and the surrounding area as one of the many perks of being a part of the Vanderbilt community. Vanderbilt University is a place where your expertise will be valued, your knowledge expanded, and your abilities challenged. It is a place where your diversity is sought and celebrated. Vanderbilt was recently named as one of "America's Best Large Employers" and the top employer in Tennessee and the Nashville metropolitan area in 2019 (Forbes).
Benefits
In addition to offering a lively community that encourages learning and celebrates diversity, Vanderbilt University offers a competitive, flexible benefits package including health, dental, vision, life, accidental death & dismemberment, disability insurance, paid time off, and a 403(b) retirement plan with employer match. Vanderbilt offers tuition assistance to employees, spouses and dependent children. Also, after five years of service, Vanderbilt will pay up to 55% of the tuition for up to three dependent children to earn a bachelor's degree. Learn more about Vanderbilt's benefits at VU Benefits Overview.
Application Due Date: 2019-09-18
Job Start Date: 2019-11-04
Salary: Dependent on qualifications and experience.
City: Nashville
State/Province/Region: TN
Institution: Vanderbilt University
Reports To: Assistant Provost and Executive Director, Planning and Institutional Effectiveness
Staff # Reporting to Position: 2
Reports In Office: Planning and Institutional Effectiveness
---
Search for openings in IR, effectiveness, assessment, planning, and related fields at higher education institutions in the U.S. and abroad.
Job Board
Resources & Tools