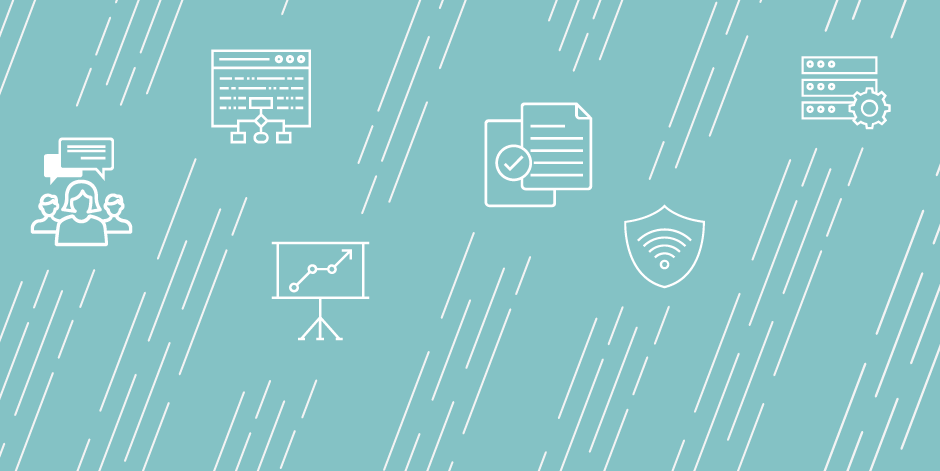 Director, Office of Institutional Effectiveness
Job Duties
Section I:  Scope
Manhattan College is seeking a Director of Institutional Effectiveness Team to play a leadership role in the Office of Institutional Effectiveness. This position will play a key role in data management and assessment to help the college achieve its objectives as articulated in its strategic plan and to meet standards of affiliation with regional and professional accreditors.
The Director will provide leadership in the generation, analysis and dissemination of academic and administrative data for use in planning, policy-formulation, decision making, and budgeting to ensure that there is reliable evidence that the College and all academic and administrative units achieve the objectives as articulated in the strategic plan.
Section II:  Responsibilities
Lead the Office of Institutional Effectiveness, including the Institutional Research, College Surveys, and Assessment activities.
Serve as ALO for Middle States.  Facilitate Middle States self-study and external review process (site visit 2021).  Attend Middle States conferences, work with committees for institutional data and research to support entire process.  Serve as a resource and expert in regional accreditation, assessment, and planning for campus.
Lead a decentralized team in all planning, assessment, and institutional research-related activities; IPEDS, HEDS (NY State), and US News, for instance, are compiled and submitted by the Provost's office, with data provided by the Office of Institutional Effectiveness as well as other units across the College.
Develop and lead data modeling, visualization, and analytics activities for institutional and academic priority areas including student success.
Ensure data integrity by leadership in activities such as 'Census Day' working with the Registrar, IR and Information Technology Services (ITS).
Recommend changes to data collection, warehousing, maintenance and use to improve data quality.
Develop dashboards and data warehouse for key stakeholders across campus in Google Data Studio and with Google Analytics.
Provide expert consultation to academic and administrative units on research methodology, data management, and data analysis and interpretation for their own programs of self-study.
Provide expert consultation to academic and administrative units on assessment, accreditation, and planning activities.
Provide support for the strategic planning process by providing appropriate data and trend analysis for informed decision making.
Facilitate and provide support for assessment committees, including the Academic Assessment Committee, Institutional Effectiveness Committee, College Wide Core Competency Committees, all associated with OIE.
Work directly with Faculty Coordinator for Educational Effectiveness on assessment activities.
Supervise the administration and provide analysis of selected institutional surveys, including the College's Graduating Senior Survey (GSS), NSSE, Noel Levitz SSI, etc., and support the decentralized research and analysis activities of other college departments, including the development of surveys and other methods of data collection. Act as the liaison to the Higher Education Data Sharing Consortium (HEDS), to lead collection of surveys such a Title IX Campus Climate and Diversity, COACHE, Institutional Priorities, and CIMA.
Conduct special studies as requested by Associate Provost and senior leadership of the college.
Job Qualifications
Section III:  Qualifications
Qualifications
Master's degree required in a discipline using statistical analysis, Ph.D. preferred
Experience with regional and professional accreditors.
Minimum 5-7 years of experience in design and implementation of planning, research and data analysis activities.
Demonstrated knowledge of research design, sampling, modeling, statistical analysis and data interpretation including creating reports and presentation of results and recommendations.  
Ability to use integrated data bases such as Oracle (Banner SIS) and Excel and statistical software such as SPSS, Google Data Studio, and survey software Qualtrics and SmartEvals student course evaluations. Preferred, working knowledge of SQL.
Excellent oral and written communication skills as well as strong organizational and interpersonal skills. Ability to lead and partner with the College's diverse stakeholders including faculty members, administrators, students and alumni.
Ability to manage a complex set of projects with deadlines and priorities in a fast-paced environment.
Familiarity with the Lasallian Catholic Mission of the College.
Institution Description
Manhattan College is an independent Catholic coeducational institution in the Lasallian tradition. We expect our faculty, administration, and staff to be knowledgeable about our mission and to make a positive contribution to the mission. Applicants from historically under-represented segments of the population are encouraged to apply, as well as those attracted to a college with a Catholic identity. We are committed to a diverse campus community. AA/EO Employer M/F/D/V.
Application Due Date: 2019-10-01
Job Start Date: 2019-10-01
Salary: Dependent on qualifications and experience.
City: Riverdale
State/Province/Region: NY
Institution: Manhattan College
Reports To: Associate Provost
Staff # Reporting to Position: 2
Reports In Office: Office of Assessment
---
Search for openings in IR, effectiveness, assessment, planning, and related fields at higher education institutions in the U.S. and abroad.
Job Board
Resources & Tools