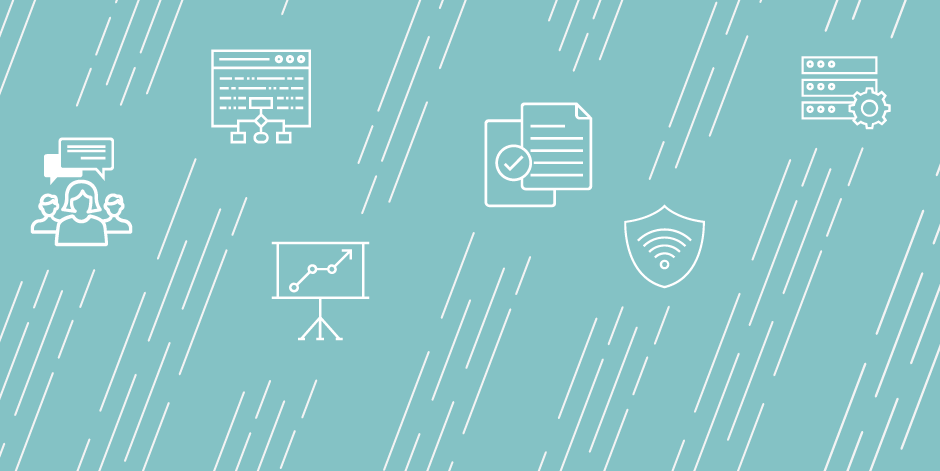 Director of Institutional Research and Effectiveness
Application Procedure:
Applications must be submitted online through Arcadia's Human Resources portal to receive full consideration. Please do not email application materials to hiring manager.
For additional information and to apply, please visit: https://careers-arcadia.icims.com/jobs/ and submit a cover letter, resume and names and phone numbers of three professional references. Application review will begin immediately.
Posting will be removed from the website once we've established a sufficient talent pool for consideration.
Arcadia University seeks candidates of diverse cultural backgrounds and abilities. Arcadia University encourages members of underrepresented groups to apply. All offers of employment are conditional based on successful completion of a background check.
Job Duties
Essential Functions
Establish and maintain excellent relationships with the University community, including academic and non-academic units.
Collaborate with non-academic units on development and assessment of unit goals and outcomes.
Support academic and non-academic units on accreditation of the University and of individual academic programs.
Provide staff development programs for the University
Co-Chair the University's Institutional Effectiveness Committee, which provides ongoing work related meeting the Middle States Commission on Higher Education's seven standards for accreditation.
Chair Arcadia's Data Stewards Committee, which is responsible for the definitions, integration, reliability, validity and maintenance of the University's official data.
Maintain data and documentation needed for public accountability and compliance and make them readily available to appropriate audiences.
Contribute data and analysis needed for evidence-informed budgetary planning.
Develop and implement strategic and operational OIRE plans.
Direct the operations of the Office of Institutional Research and Effectiveness, including supervision of an analyst.
Respond to proposals for OIRE projects in a timely manner.
Collaborate with the University Community to ensure channels of communication remain open, initiatives are coordinated and planned, and that provided services are meeting their needs.
Deliver an annual report summarizing activities, accomplishments, and progress towards goals of OIRE.
Conduct an annual performance review with any direct reports.
 Marginal Functions
Other duties as assigned in support of the university's missions.
Job Qualifications
Required Knowledge, Skills and Abilities: 
In-depth skill in evidence-informed decision making in relation to assessment, accreditation, and budgetary decision making in a higher education setting.
Outstanding written and verbal communication skills and a collaborative approach to problem solving.
Strong project management experience.
Demonstrated evidence of increasing responsibilities in the areas of institutional research, assessment, accreditation, and evidence-based planning in an academic setting.
Experience in strategic planning and tactical implementation for IR initiatives
Ability to collaborate effectively with all campus constituencies
Demonstrated success in team building, motivation and leadership
Appropriate technical/professional qualifications or certifications
Expertise in data visualization software preferred
Strong oral, written and technical communication skills
Ability to provide data in various presentation formats
Knowledge of statistical processes, data analysis, and higher education reporting requirements
Minimum Qualifications:
Master's Degree in an appropriate field.
Five years of progressive experience
Institution Description
Arcadia University is a top-ranked private university in the greater Philadelphia area that promises a distinctly global, integrative, and personal learning experience to prepare students to contribute and lead in a diverse and dynamic world. A national leader in study abroad and international education, Arcadia has been named #1 in undergraduate study abroad participation for the ninth consecutive year by the Institute of International Education's Open Doors Report. Approximately 3,900 students attend Arcadia, and the University's 2,500 undergraduate students choose from more than 65 fields of study.
Benefits
The standard benefits package for full-time staff includes medical insurance by Independence Blue Cross, dental insurance, University paid life insurance, long term disability insurance (after one year of full-time employment), voluntary participation in the 403(b) retirement plan with an immediately available, generous matching contribution, tuition benefits for the individual their eligible dependents and paid time off. 
Application Due Date: 2019-10-01
Job Start Date: 2019-10-15
Salary: Dependent on qualifications and experience.
City: Glenside
State/Province/Region: PA
Institution: Arcadia University
Reports To: Provost and Senior Vice President for Academic Affairs
Staff # Reporting to Position: 1
Reports In Office: Institutional Research and Effectiveness
---
Search for openings in IR, effectiveness, assessment, planning, and related fields at higher education institutions in the U.S. and abroad.
Job Board
Resources & Tools