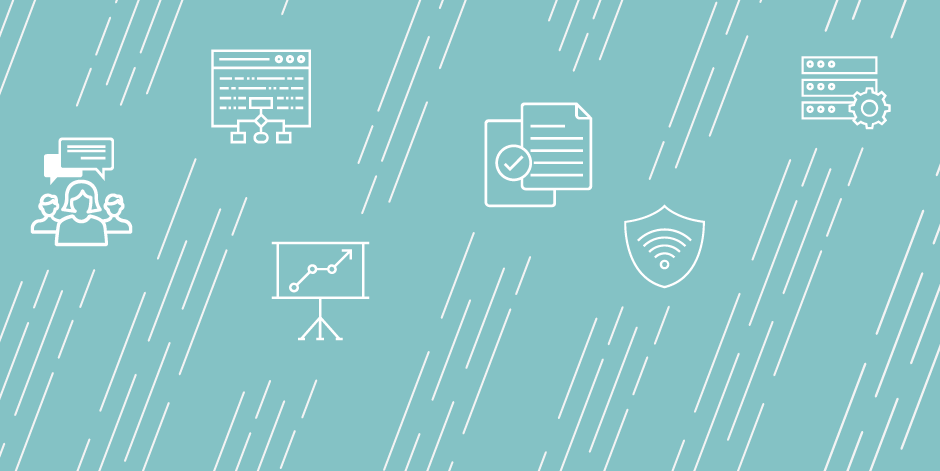 Associate, Research and Evaluation
Job Duties
Job Summary
The Associate for Research and Evaluation is responsible for conducting research on institutional issues under the supervision of the Director of Institutional Research in the Office of Institutional Effectiveness. This position will both lead initiatives and assist other stakeholders in study design, data collection, analysis, and reporting.
Job Responsibilities
Interprets, monitors, and analyzes information regarding key operational practices and outcomes, yielding actionable information to guide decisions in wide-ranging areas
Delivers clear, accurate, informative results related to student academic progress, course outcomes, and other institutional priorities
Develops research methodology, gathering data and/or using appropriate statistical techniques on available data
Explores data from multiple angles, determine meaning behind the data and recommending ways to apply the data
Utilizes both descriptive and inferential statistics to understand not only what outcomes have occurred, but also why they may have occurred
Reviews relevant education research, best practices, and analytical techniques to inform organizational practices and data analysis decisions
Assists in the completion of ad hoc data requests and university compliance reports
Leads or assists on survey design and administration projects
Service Orientation
Assists faculty and staff in determining necessary information and obtaining access to said information
Aids organizational leaders in articulating research questions for the institution
Communication, Collaboration, and Teamwork
Collaborates with stakeholders to identify information needs and research questions, select data sources, and present results in an engaging way for appropriate audiences
Communicates, conveys and visualizes informed conclusions and recommendations
Collaborates with team members on multifaceted, complex research reports and data dashboards
Presents relative external research to various audiences to aid in professional development efforts
Planning, Organizing, and Accountability
Develops short and mid-length project plans for more complex research questions
Approaches complex student outcomes with organized thinking, breaking the problem into coherent parts for analysis and potential action by practitioners
Initiative, Problem-Solving, and Decision Making
Analyzes existing issues, questions existing processes and assumptions, gathers data and information, finds and evaluates alternative solutions and proposes best course of action
Identifies systemic data management problems and assists in the development of solutions
Seeks to constantly improve statistical skills, data presentation skills and leadership abilities in a higher education context
Applies a social justice orientation in the course of analytical work by attempting to identify and alleviate potential gaps in key outcomes among a variety of student groups and demographics
Job Qualifications
Required Qualifications – Required qualifications to effectively perform the job.  An equivalent combination of education, training and experience will be considered.  (Additional requirements may be designated by position.)
Master's degree in higher education, education leadership/policy, psychology, or related social science field 
Minimum of 1 year experience working with higher education data or other large and longitudinal data sets
Knowledge, Skills and Abilities – May be representative, but not all-inclusive, of those knowledge, skills and abilities necessary to perform the job competently.
Demonstrated ability to work effectively with individuals from diverse communities and cultures
Strong verbal, written, and visual communications skills to determine real data needs and collaborate with other University offices
Ability to think deeply about outcomes and test and develop hypothesis accordingly
Knowledge of basic business practices, data types and management issues in higher education
Mastery of descriptive statistical techniques
Knowledge of inferential statistics and an interest in expanding these skills
Proficiency in basic data visualization in Excel and statistical software packages (SPSS, SAS)
Proficiency with basic analysis and data management in statistical software packages (SPSS or SAS)
Familiarity with data querying and reporting tools
Ability to concisely and accurately describe analytical results in writing
Knowledge of basic survey design, distribution, and analysis techniques
Knowledge of basic student assessment design and analysis techniques
Institution Description
Founded in 1827, Lindenwood is a dynamic four-year institution dedicated to excellence in higher education. Our historic campus is situated in the heart of St. Charles, Mo., a growing community of more than 65,000 just west of St. Louis.
We offer 131 degree programs to approximately 10,000 students a year through values-centered programs that lead to development of the whole person. Our faculty, staff, and administration are committed to an integrative curriculum that focuses on the talents, interests, and future of our students. Lindenwood is accredited by the Higher Learning Commission.
Lindenwood University is known nationally and internationally for innovation, entrepreneurship, and extraordinary dedication to students. We believe that education is the way to personal freedom and responsibility, which are the keystones of any democracy. We have a heritage that dates back nearly 200 years. In that time, we have learned how to educate in a way that helps each student become an enlightened, principled citizen of a global community.
Application Due Date: 2019-10-08
Job Start Date: 2019-10-30
Salary: $52185 - $80887
City: St. Charles
State/Province/Region: MO
Institution: Lindenwood University
Reports To: Director of Institutional Research
Staff # Reporting to Position: 0
Reports In Office: IR, within Institutional Effectiveness
---
Search for openings in IR, effectiveness, assessment, planning, and related fields at higher education institutions in the U.S. and abroad.
Job Board
Resources & Tools