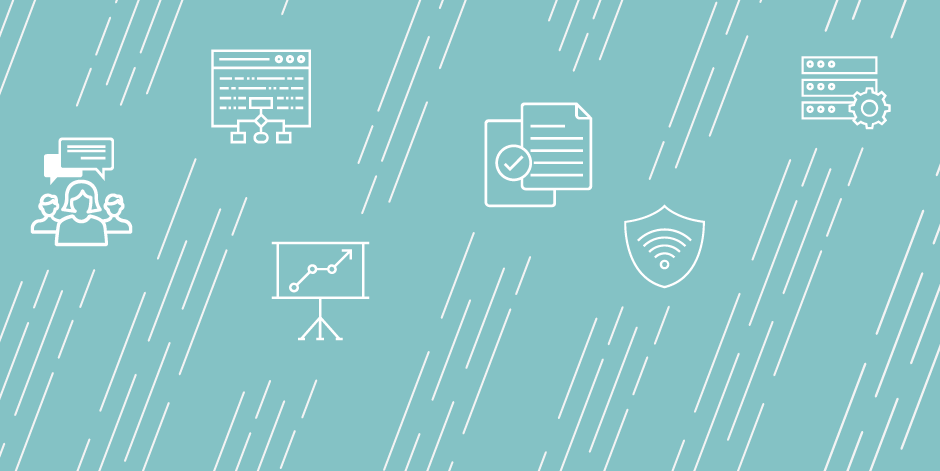 Job Duties
Position Summary
Reporting to the Assistant Vice President for Strategy, Planning and Effectiveness, the Assessment Specialist provides professional support and technical expertise to ensure the quality and timely performance of institutional assessment. The position collaborates closely with faculty and staff to develop useful and sustainable assessment practices and provides expertise to administrative units across the College in planning, evaluating, and implementing a culture of continuous improvement. The successful candidate will be team-oriented and collaborative with strong interpersonal skills and the ability to manage multiple tasks while paying close attention to detail. The ability to communicate complex information clearly, to promote assessment-related activities in a collegial manner, and to establish relationships effectively with diverse constituencies is a must. 
 Responsibilities may include but not limited to:
provide and facilitate workshops, speakers, and panel discussions relative to assessment and accreditation as part of ongoing professional development for faculty and staff;
manage academic, co-curricular, and administrative assessment by working with faculty and staff on curriculum maps, student learning outcomes, design, and implementation;
manage and maintain evidence in the assessment management system; provide reports as requested to College Senate and other shared governance bodies;
provide ongoing feedback to departments and offices regarding assessment practices;
support general education assessment;
collaborate with College assessment committees;
support departments during process of compiling accreditation materials and completing academic program reviews.
Job Qualifications
Required qualifications:
bachelor's degree in educational psychology, education, psychology, sociology, economics, statistics, or a related field;
one to three years of assessment of learning and/or of administrative or institutional effectiveness or program evaluation in an educational setting;
demonstrated knowledge of outcomes assessment principles, methods, and techniques;
demonstrated proficiency in the use of MS Office Suite particularly Excel, PowerPoint, and Word;  
excellent written communication skills.
 Preferred:
master's degree in related field;
knowledge of SUNY assessment, MSCHE and national subject matter accreditation;
knowledge of NYS and federal post-secondary education accountability initiatives and trends;
previous experience with institutional assessment at higher education level;
proficiency in accountability / assessment management software, including implementation;
excellent time and project management skills, including ability to plan, maintain schedule, and deliver products in a timely manner;
experience working with and serving diverse populations.
Institution Description
SUNY Oneonta is a public college in Central New York, enrolling about 6,500 students in bachelor's, master's and graduate certificate programs. Most of SUNY Oneonta's main campus lies within the City of Oneonta, which is located in the northern foothills of the Catskill Mountains, about a four-hour drive from New York City, Boston and Philadelphia. With a population just shy of 14,000, the City of Oneonta is the largest municipality in a rural region dominated by agriculture and tourism.
 Known as an exemplary residential campus that values inclusion, service and sustainability, SUNY Oneonta is a nurturing community where students grow intellectually, thrive socially and live purposefully. Employees give SUNY Oneonta high marks for work/life balance and culture. The college's indeed.com and glassdoor.com ratings are 4.5 and 4.1, respectively.
 Beyond campus, many residents enjoy the natural beauty of the Catskills. Outdoor activities such as hiking, biking and running are among the most popular. Several ski areas nearby typically operate for seasons lasting over 100 days beginning in late November or early December. During the summer, boating, swimming and other water sports are popular on lakes throughout the region.
To learn more about the College, please visit https://suny.oneonta.edu/.

For other employment and regional opportunities, please visit our website at: https://suny.oneonta.edu/about-oneonta/employment.
 Pursuant to Executive Order 161, no State entity, as defined by the Executive Order, is permitted to ask, or mandate, in any form, that an applicant for employment provide his or her current compensation, or any prior compensation history, until such time as the applicant is extended a conditional offer of employment with compensation. If such information has been requested from you before such time, please contact the Governor's Office of Employee Relations at (518) 474-6988 or via email at info@goer.ny.gov.
 SUNY Oneonta values a diverse college community. Please visit our website on diversity at: https://suny.oneonta.edu/diversity. Moreover, the College is an Equal Opportunity/Affirmative Action employer. Women, persons of color, persons with disabilities, and protected veterans are encouraged to apply.
Application Due Date: 2019-09-30
Job Start Date: 2001-01-01
Salary: Dependent on qualifications and experience.
City: Oneonta
State/Province/Region: NY
Institution: State University of New York College at Oneonta
Reports To: Assistant Vice President for Strategy, Planning and Effectiveness
Staff # Reporting to Position: 1
Reports In Office: Institutional Effectiveness Team
---
Search for openings in IR, effectiveness, assessment, planning, and related fields at higher education institutions in the U.S. and abroad.
Job Board
Resources & Tools