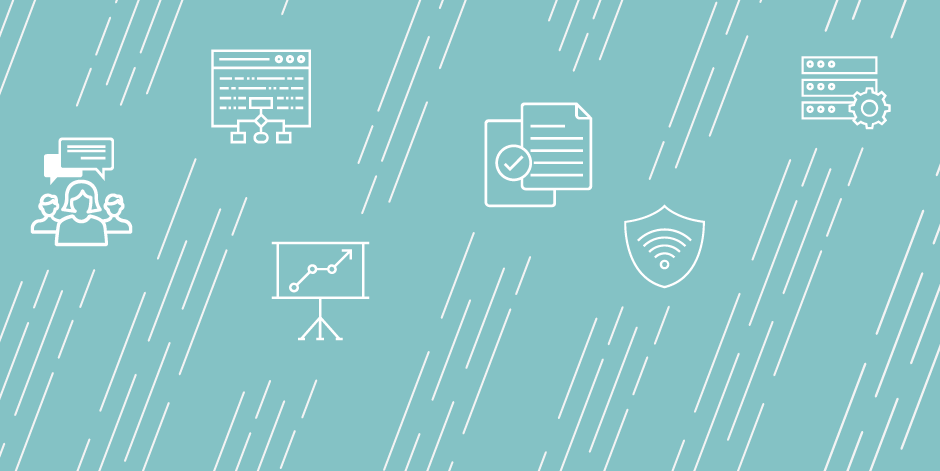 Compliance Reporting Specialist
Job Duties
The Compliance Reporting Specialist is responsible for ensuring that all mandatory federal and state reports are submitted on-time and with valid and reliable data Responsible for aligning external compliance data definitions and instructions to internal record-level data entry, extraction, aggregation and compilation processes. This position is the on-campus subject matter expert in establishing and maintaining data definitions, standards and documentation for academic compliance data. This position requires cooperative and collaborative relationships with faculty and staff as well as peer institutions and external agencies.
ESSENTIAL DUTIES AND RESPONSIBILITIES include the following. Other duties may be assigned.
Develop reports in Webi to produce data required to complete  all mandatory compliance reporting (IPEDS, STARR, Carl D. Perkins Act, etc.).Ability to analyze and benchmark data sets.
Work with appropriate departments and staff to improve data quality and identify improvement methods.
Stay informed with changes to regulatory compliance.
Participate on committees and in other campus wide meetings as assigned.
Participate on committees and in other campus wide meetings as assigned. Assist Director on Business Intelligence and quality initiatives as assigned
Assist with ad hoc reporting requests as assigned.
Commitment to continuing education and computer programming.
Anticipate, research, identify, and develop solutions for upcoming regulatory data issues by aligning disparate data across information systems and business processes.
Serve as co-chair of the Data Governance Committee.
Establish official data sets for use in ad hoc and annual internal operations reports.
Ensure, wherever possible and in accordance to appropriate instructions, that compliance data reported internally and externally matches across agencies (e.g., Center for Educational Performance and Information, Talent Investment Agency, National Center for Education Statistics etc.).
Write and maintain the documentation of changes in data definitions, codes, standards, processes, and business rules. .
Align external compliance data definitions and instructions to internal record-level data and processes in order to submit all required academic regulatory reports.
Submit all mandatory federal and state reports on-time and with valid and reliable data.
Submit all benchmark project data on-time and with valid and reliable data.
Responsible for understanding, supporting and actively demonstrating the College's beliefs, values, mission and vision and being in agreement to be evaluated by same.
Job Qualifications
EDUCATION AND EXPERIENCE

Minimum
A Bachelor's degree and 3 or more years of experience in a similar role.
Experience with information and database management systems and the application of computerized statistical systems.
 
Preferred 
The ideal candidate will have 5 or more years of experience in records management in a higher education institution or at a business/company.
 
QUALIFICATIONS

Knowledge of:

Minimum
Understanding and ability to conduct own research independently
Ability to validate data sets
Basic knowledge of programming languages
Ability to focus on multiple projects at one time

Preferred
Knowledge of Colleague (current version) including Colleague file structures and operating environments
SAP Business Intelligence Application (Webi)
Project management software tools
Reporting rules and instructions for governmental records
 
Skills and Abilities to:

Extract data from multiple sources, join and transform into required reporting format, and load the data into state and federal data repositories
Participate in successful research and effectiveness projects and deployments involving technical support, communication, scheduling, and implementation efforts
Be customer service oriented, self-starter, and work under tight timelines with minimal supervision
Work independently and in teams while supporting a diverse population of users
Work with confidential records and electronic files related to the position
Work effectively with a wide range of constituencies in a diverse community
Provide excellent written, listening, questioning, and oral communication
Provide creative problem solving skills and translate business needs to software procedures
Read, analyze, and interpret general business periodicals, professional journals, technical procedures, and governmental regulations
Conduct well developed one-on-one and group instruction
Write reports business, correspondence, and procedure manuals
Develop methods to accurately assess technical and procedural knowledge
Develop technical processes and related documentation (written and schematic)
Develop guidelines which require frequent modifications in procedures
Manage multiple competing-priority projects by utilizing time management techniques
Institution Description
Jackson College offers quality, transformational educational opportunities to prepare students for today's career fields or transfer to a university. The College is committed to student success, with expert faculty, academic support and student services. The College owns more than 500 acres and sits on a scenic rural site six miles south of the city of Jackson, and also operates Jackson College @ LISD TECH in Adrian, Clyde E. LeTarte Center, Hillsdale, and began offering classes at W.J. Maher Campus, Jackson in 2012.

An integral educational and economic force in the Jackson, Lenawee and Hillsdale communities, the College operates on general fund budget of about $45 million. Each year, more than 7,500 students enroll at JC. About 43 percent take classes on the Central Campus; 11 percent at JC @ LISD TECH, 7 percent at the LeTarte Center, 10 percent at Maher, 20 percent online, about 4 percent at locations around Jackson County, and 4 percent in the Jackson College Corrections Education Program. Among Jackson College's total student population:

41 percent of students attend full-time, 59 percent part-time;
58 percent of students are females, 42 percent males;
63 percent of students are under the age of 24, and
Minority enrollment is at 16 percent.
Jackson College has 74 full-time faculty, 133 full-time staff and administrators and 361 part-time personnel.

Jackson College is accredited by the Higher Learning Commission (hlcommission.org), a regional accreditation agency recognized by the U.S. Department of Education. 230 South LaSalle Street, Suite 7-500, Chicago, IL 60604-1411. Phone: (800) 621-7440.
Benefits
Generous retirement plan; campus fitness facility; EAP; medical, dental & vision plans; 16 paid holidays, and more. 
Application Due Date: 2019-09-17
Job Start Date: 2019-10-14
Salary: $33051 - $44720
City: Jackson
State/Province/Region: MI
Institution: Jackson College
Reports To: Director of Institutional Research & Effectiveness
Staff # Reporting to Position: 0
Reports In Office: Institutional Research & Effectiveness
---
Search for openings in IR, effectiveness, assessment, planning, and related fields at higher education institutions in the U.S. and abroad.
Job Board
Resources & Tools