Coordinator, Institutional Assessment (Job # 1580)
Application Procedure:
All positions require a resume and cover letter for consideration.  INSTRUCTIONAL positions will also require TRANSCRIPTS for consideration.  Unofficial transcripts are sufficient at the time of application.  Upon offer, all instructional employees are required to submit official transcripts. Applications for instructional positions that are missing transcripts will not be considered. 
Equal Employment Opportunity:  Pasco-Hernando State College is committed to providing equal opportunity and equal access to all applicants for employment, without regard to race, color, age, national origin, religion, marital status, gender, or mental or physical disability. Every applicant for employment will be evaluated based upon his or her qualifications for the position desired and ability to perform the essential functions of the job in a safe and effective manner. 
Veterans' Preference: Federal and Florida laws provide certain veterans with preference rights over other applicants for employment.  If you qualify for such preference rights, please indicate your claim on the application. If uncertain whether you qualify, the U.S. Department of Labor offers this useful tool: https://webapps.dol.gov/elaws/vets/vetpref/mservice.htm   
Persons with Disabilities: Reasonable accommodations are available for persons with disabilities to complete the application and/or interview process. Applicants with disabilities requesting accommodations under the Americans with Disabilities Act (ADA) may contact the Department of Human Resources at 727-816-3169 for assistance. 
Background Screenings and Physical Exams: All full and part-time positions are subject to a satisfactory criminal background check via HireRight.  Some positions will also require a physical examination.  See the job description for the desired position for more information on physical requirements.

https://careers-phsc.icims.com/jobs/intro

Job open until filled. 



Job Duties
Responsibilities
Assists with the collection, analysis, and reporting of planning and assessment data.

Manages survey design and reporting for the College.

Develops and delivers training and support programs for faculty and staff on the use of technologies to support institutional effectiveness.

Performs Library and Internet research.

Keeps current regarding Southern Association of Colleges and Schools Commission on Colleges (SACSCOC) Core Requirements and Comprehensive Standards as pertains to institutional assessment. 

Maintains departmental procedures.

Responsible for administration of course and instructor evaluations given each term.

Represents the Office of Institutional Effectiveness on college committees as assigned.

Manages internal and external requests for information.

Performs other duties as assigned.
Job Qualifications
Minimum Qualifications
· Baccalaureate degree from a regionally-accredited institution.
Knowledge, Skills, and Abilities
Knowledge of academic procedures and protocols required.
Experience with survey design, deployment and reporting.
Demonstrate knowledge, use and support of evaluation, planning and assessment software packages such as Xitracs, ClassClimate and Anthology Portfolio.
· Master's degree from a regionally accredited institution preferred.
· Experience with or knowledge of developing/maintaining program learning outcomes plans and associated assessment instruments and methodologies.
Institution Description
Pasco-Hernando State College
New Port Richey, FL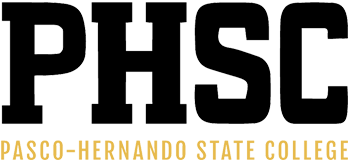 Pasco-Hernando State College
combines high tech educational facilities and state-of-the-art programs with an old-fashioned focus on teaching.

With campuses located in tree-lined and intimate settings, PHSC provides all the advantages for a great education- personalized attention, highly credentialed faculty, an honors program for the academically gifted and small class sizes- all at an affordable public community college price. Our AA degree program gives students a solid foundation in the arts and sciences with a choice of major emphasis in teaching, business, engineering and the social and behavioral sciences. Our AA degree even comes with a guarantee: guaranteed admission into one of Florida's 11 public universities as a junior.

PHSC also provides training for more than 30 high-demand careers in healthcare, law, business, and human services through its AS and certificate programs. Our technical programs are designed and taught by experts in their field using the latest equipment and technology. These fields include business, computer engineering, healthcare, human services and law. PHSC programs can be completed in two years or less. Ninety percent of all PHSC graduates end up working in their chosen professions.
At PHSC,
we offer educational opportunity for students of all ages and abilities
. Our
"Open Door"
policy welcomes all high school graduates and GED recipients. PHSC also offers GED preparation classes to prepare students to test for the GED diploma. Because PHSC is a public-supported state institution, its fees are generally lower than many other colleges and universities. 
PHSC offers day, evening, weekend and online classes for the convenience of working adults. We have six nearby locations to serve you in Brooksville, Dade City, New Port Richey, Spring Hill and Wesley Chapel.
Application Due Date: 2023-03-31
Job Start Date: 2023-02-13
Salary: $57400 - $60270
City: New Port Richey
State/Province/Region: FL
Institution: Pasco-Hernando State College
Reports To: Dean, Institutional Effectiveness
Staff # Reporting to Position: 0
Reports In Office: Institutional Effectiveness
Search for openings in IR, effectiveness, assessment, planning, and related fields at higher education institutions in the U.S. and abroad.