Institutional Research Analyst (Job # 1581)
Application Procedure:
Job Listings
Welcome to our employment section. Here you can view our current job openings and apply for positions online.
All positions require a resume and cover letter for consideration.  INSTRUCTIONAL positions will also require TRANSCRIPTS for consideration.  Unofficial transcripts are sufficient at the time of application.  Upon offer, all instructional employees are required to submit official transcripts. Applications for instructional positions that are missing transcripts will not be considered. 
Equal Employment Opportunity:  Pasco-Hernando State College is committed to providing equal opportunity and equal access to all applicants for employment, without regard to race, color, age, national origin, religion, marital status, gender, or mental or physical disability. Every applicant for employment will be evaluated based upon his or her qualifications for the position desired and ability to perform the essential functions of the job in a safe and effective manner.
Veterans' Preference: Federal and Florida laws provide certain veterans with preference rights over other applicants for employment.  If you qualify for such preference rights, please indicate your claim on the application. If uncertain whether you qualify, the U.S. Department of Labor offers this useful tool: https://webapps.dol.gov/elaws/vets/vetpref/mservice.htm  Please note Veterans' Preference does not apply to promotions for current full-time employees.
Persons with Disabilities: Reasonable accommodations are available for persons with disabilities to complete the application and/or interview process. Applicants with disabilities requesting accommodations under the Americans with Disabilities Act (ADA) may contact the Department of Human Resources at 727-816-3169 for assistance.
Background Screenings and Physical Exams: All full and part-time positions are subject to a satisfactory criminal background check via HireRight.  Some positions will also require a physical examination.  See the job description for the desired position for more information on physical requirements.

https://careers-phsc.icims.com/jobs/intro

Job open until filled. 


Job Duties
Serves as the liaison for PHSC and provides official data and information to the state and federal government and to other external agencies (such as US News and World Report, Peterson's, the College Board, and many others).

Attends Management Information Systems Advisory Task Force (MISATFOR) meetings and state and federal report workshops and shares information with the appropriate College staff.

Maintains the annual external reporting calendar developed by CCTMIS.

Reviews correspondence from Florida DOE CCTMIS, IPEDS, and other external agencies, distributes information to appropriate staff, designates College department/staff responsibilities, and educates respective staff about reporting requirements.

Assists in developing definitions of input and output elements and training users in data entry, retrieval, and report interpretation.

Collaborates with other staff in the design and testing of data extraction programs to meet state and federal mandates and to fulfill report requests for ERP data and from its related applications.

Leads the maintenance and improvement of data integrity and works with respective staff to confirm accurate data fields.

Conducts detailed analyses of the reporting programs and verifies the correctness of the data source.

Creates and maintains reports/Tableau/Power BI for end users of the College and performs updates as necessary.

Assures timely and accurate submission to state, federal, and other external data requests, and provides follow-up.

Performs other duties as assigned.
Job Qualifications
Minimum Qualifications
Bachelor's degree from a regionally accredited institution
Knowledge, Skills, and Abilities
• Knowledge of external reporting requirements
• Knowledge of the relationship between external reporting and the ERP databases
• Knowledge of data structures and applications programming
• Organize, analyze, and present data and information in a meaningful way
• Exhibit solid organizational skills
• Exercise attention to detail
• Discretion and sound judgment
• Maintain confidentiality and integrity
• Demonstrate critical and problem-solving skills
• Ability to communicate effectively; both orally and in writing
• Ability to work independently and collaboratively with a variety of constituencies
• Ability to prioritize assignments with competing deadlines and follow through on assignments
• Ability to collaborate with diverse populations effectively
• Be motivated to incorporate best practices into the institutional culture
· Master's degree from a regionally accredited institution
· Experience with or knowledge of Florida state and federal reporting
Institution Description
Pasco-Hernando State College
New Port Richey, FL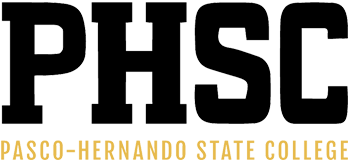 Pasco-Hernando State College
combines high tech educational facilities and state-of-the-art programs with an old-fashioned focus on teaching.

With campuses located in tree-lined and intimate settings, PHSC provides all the advantages for a great education- personalized attention, highly credentialed faculty, an honors program for the academically gifted and small class sizes- all at an affordable public community college price. Our AA degree program gives students a solid foundation in the arts and sciences with a choice of major emphasis in teaching, business, engineering and the social and behavioral sciences. Our AA degree even comes with a guarantee: guaranteed admission into one of Florida's 11 public universities as a junior.

PHSC also provides training for more than 30 high-demand careers in healthcare, law, business, and human services through its AS and certificate programs. Our technical programs are designed and taught by experts in their field using the latest equipment and technology. These fields include business, computer engineering, healthcare, human services and law. PHSC programs can be completed in two years or less. Ninety percent of all PHSC graduates end up working in their chosen professions.
At PHSC,
we offer educational opportunity for students of all ages and abilities
. Our
"Open Door"
policy welcomes all high school graduates and GED recipients. PHSC also offers GED preparation classes to prepare students to test for the GED diploma. Because PHSC is a public-supported state institution, its fees are generally lower than many other colleges and universities. 
PHSC offers day, evening, weekend and online classes for the convenience of working adults. We have six nearby locations to serve you in Brooksville, Dade City, New Port Richey, Spring Hill and Wesley Chapel.
Application Due Date: 2023-03-31
Job Start Date: 2023-02-13
Salary: $57400 - $60270
City: New Port Richey
State/Province/Region: FL
Institution: PHSC
Reports To: Dean, Institutional Effectiveness
Staff # Reporting to Position: 0
Reports In Office: Institutional Effectiveness
Search for openings in IR, effectiveness, assessment, planning, and related fields at higher education institutions in the U.S. and abroad.