National Survey of IR Offices Benchmarking
Benchmarking Options
Institutional leaders who complete the National Survey of IR Offices not only contribute to the knowledge and understanding of the field but automatically gain access to two benchmarking tool options:
Basic Benchmarking
Free to all survey completers
Filter and compare with other institutions based on sector
Explore comparison data and download graphs for all survey questions
Retrieve summary reports on survey results
Generate a set of summary reports for each survey section
Review changes over time for institutions that completed the survey in 2015 and/or 2018
Premium Benchmarking
Institutions seeking expanded benchmarking tools to compare with peer institutions may purchase premium access (see pricing) with these additional features:
Use any of the basic benchmarking tools
Refine your peer group using up to 14 filters including Carnegie Classification, state, enrollment, and office size
What is Benchmarking?
Benchmarking is the practice of comparing organizations or offices in effort to learn from varying approaches and levels of success. Benchmarking allows you to access credible information about your peer or aspirant IR Offices. That information can help you understand if your office is performing efficiently, effectively, and if your office is resourced adequately for the work that's expected of you.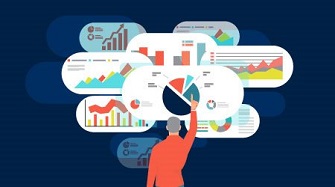 Why Benchmark?
There is power in benchmarking your office with your peers. Benchmarking provides evidence that higher levels of performance are possible. It changes the never-ending debate of, "Is something wrong?" to an action-driven conversation of, "How can we improve?" It may challenge long-held beliefs about how an Office should operate or contribute to institutional goals while informing your decisions about where and how to improve.
How does it work?
What options will be available to me?
Find comparative insights by selecting from the various filters.
Filters
Basic Benchmarking
Premium Benchmarking
Institutional sector
Institutional level
Institutional control
State/U.S. territory
Highest degree offered at institution
Historically Black College or University (HBCU)
Tribal College or University
Land-grant institution
2018 Carnegie Classification Basic
Total IR Staff FTE
Unduplicated 12-month headcount
Total FTE enrollment
IR Office reporting structure
Office leader is the institution's chief data and analytics officer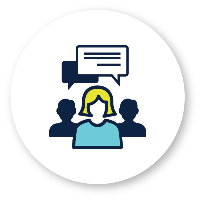 Pricing
Please note access to data is limited to those who completed the survey.
Pricing

| | AIR Member | AIR Nonmember |
| --- | --- | --- |
| Basic Benchmarking | FREE | FREE |
| Premium Benchmarking | $199 | $249 |
National Survey of IR Offices Benchmarking