About eAIR
eAIR is the newsletter of the Association for Institutional Research (AIR). From its start in October 1987 to today, eAIR remains one of the most important tools for providing news to the higher education community.
View Articles By Column
Hot Topics
Subscribe
Create a free account or update your communication preferences to receive the eAIR newsletter.
Association at a Glance
Upcoming Events

Did you know?
AIR welcomes brief conference/event announcements of interest to the IR and higher education communities.
Learn More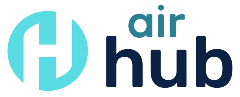 Recent Discussions
Listings Closing Soon
7647
Aug 31, 2022, 00:00 AM
Title :
Institutional Research Analyst
Salary range high :
59726
Application due date :
2022-08-31
Job start date :
2022-07-01
Reports in office :
Institutional Effectiveness
Reports to :
Director of Institutional Effectiveness
Number of staff reports :
2
Remote work :
Institution :
Southwestern Oregon Community College
Meta Title :
Institutional Research Analyst
Southwestern Oregon Community College is located in the heart of Oregon's scenic south coast - an area known for its miles of open public beaches, vast forests, clear lakes and rivers, immense sand dunes, abundant wildlife, and boundless recreational opportunities.

Our small college has served the residents of our region since 1961.  With campuses in Coos Bay and Brookings, Southwestern offers strong academic programs focused on technical training to provide high-sill workers for businesses in our region and two-year transfer degrees for students moving on to universities.  Our college also hosts community education classes for residents who want to enjoy the benefits of lifelong learning.

The Coos Campus is home to the Oregon Coast Culinary Institute, a popular recreation facility and fitness center, and well-kept student housing overlooking the beautiful Empire Lakes.

Our surrounding communities are rich in culture and history with many theater groups, art galleries, libraries, and museums, as well as the nationally acclaimed Oregon Coast Music Festival in July every year.

Our harbor Coos Bay is the largest natural deep-draft ocean port between San Francisco and Seattle and helps to drive a thriving fisheries, trade, and manufacturing economy.

Also, tourism is strong here, with visitors and residents alike enjoying ocean, beach, hiking, and camping-focused recreation.  Exploring the dunes via all-terrain vehicles or bicycling rugged coastal mountain trails and country roads offer other kinds of adventure, too.
PURPOSE OF POSITION
The Institutional Research (IR) Analyst reports to the Director of Institutional Effectiveness and supports evidence-based decision making related to institutional research, accreditation, strategic and grant-funded initiatives. This position develops, implements, and maintains systems for collecting, analyzing, interpreting data as well as producing reports for planning, assessment of outcomes, and enrollment management.  The IR Analyst responds to internal and external information requests, including providing mandated data to state and federal government, accreditation agencies, and others.
Description of Duties and tasks
ESSENTIAL JOB FUNCTIONS
Compliance Reporting and Data Management (50% of time)
Assessment and Program Improvement (35% of time)
Surveys and Research (15% of time)
REQUIRED QUALIFICATIONS
Four-year degree in social science, education, business, math, statistics, or related field
At least two years of experience in data analysis and reporting
Experience validating data
Extensive experience with Excel at the intermediate level
Experience working with confidential data
Training in research methods and data analysis 
PREFERRED/DESIRED QUALIFICATIONS
Applicants for this position possessing one or more of the following knowledge, skills and abilities with receive preferred consideration through the selection process.
Master's degree
Experience in an institutional research office
Experience using SQL, Tableau, Qualtrics or other web-based survey software
Experience with statistical analysis
Experience in assessment or program evaluation
HEALTH INSURANCE:
Medical & RX


ODS - choice of four plans  

Vision
Dental


ODS - choice of three plans
OTHER BENEFITS:
Employee Assistance Program (EAP)
Standard Life Insurance
Accidental Life and Dismemberment
Long Term Disability
Retirement Plan (Oregon PERS/OPSERP)
Tuition and Fee Waiver
Bookstore Discount

PAID LEAVES
Sick Leave
Bereavement Leave
Civic Leave
Personal Leave
Administrative Leave
HOLIDAYS:
Up to 11 holidays per year, plus one floating holiday 
VACATION: 

Up to 160 hours per year, maximum accrual up to 320 hours

PAID TIME OFF (PTO):

11 Fridays off in Summer, 5 days off at Christmas