About eAIR
eAIR is the newsletter of the Association for Institutional Research (AIR). From its start in October 1987 to today, eAIR remains one of the most important tools for providing news to the higher education community.
View Articles By Column
Hot Topics
Subscribe
Create a free account or update your communication preferences to receive the eAIR newsletter.
Association at a Glance
Upcoming Events

Did you know?
AIR welcomes brief conference/event announcements of interest to the IR and higher education communities.
Learn More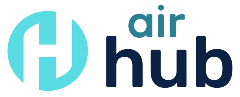 Recent Discussions
Listings Closing Soon
7722
Dec 31, 2022, 00:00 AM
Title :
Research Associate
Salary range high :
56100
Application due date :
2022-12-31
Job start date :
2022-08-01
Reports in office :
Institutional Research
Reports to :
Director of Institutional Research
Number of staff reports :
0
Remote work :
Institution :
University of Central Arkansas
Meta Title :
Research Associate
The review of applications will begin July 5, 2022 and remain open until a candidate is selected.
Go
here
to apply.
Founded in 1907,
UCA
has an enrollment of more than 10,000, of which more than 15% are graduate students. The university offers more than 90 undergraduate and 60 graduate certificate and degree programs, including doctoral programs in five disciplines. The undergraduate student body consistently scores above the national average on the
ACT
exam.
UCA
is proud of its tradition of teaching excellence and its contributions in research, scholarship, and creative activities.
UCA
seeks to attract students and employees that are dedicated to building a culture of diversity, belonging, inclusion, and equity.
• Writes and updates reports for use by the campus community and the Institutional Research (IR) staff.
• Completes assigned projects with accuracy adhering to project deadlines.
• Provides reliable, relevant, and accurate data and information to facilitate planning, budgeting, program evaluation, and development of policy decisions.
• Learns
ADHE
report terminology and codes.
• Learns common IR terminology and definitions.
• Administers surveys to current students and past students.
Knowledge, Skills, and Abilities:
Ability to extract data from database using various computer software applications.
Ability to analyze data and identify inconsistencies.
Excellent communication, interpersonal skills, and relationship-building skills required to provide information to state agencies, federal agencies, staff, and campus personnel and the ability to work collaboratively and diplomatically with diverse faculty, staff, and administrators in an environment that values shared governance.
Experience with Microsoft Office Suite, especially Excel.
Strong analytical skills and detail orientation.
Required Education and Experience:
Bachelor's degree.
Experience with relational database management systems such as Oracle, Microsoft SQL Management Studio.
Proficiency in SQL.
Preferred Education and/or Experience:
Advanced SQL skills.
Experience working with higher education data.