About eAIR
eAIR is the newsletter of the Association for Institutional Research (AIR). From its start in October 1987 to today, eAIR remains one of the most important tools for providing news to the higher education community.
View Articles By Column
Hot Topics
Subscribe
Create a free account or update your communication preferences to receive the eAIR newsletter.
Association at a Glance
Upcoming Events

Did you know?
AIR welcomes brief conference/event announcements of interest to the IR and higher education communities.
Learn More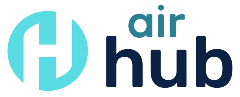 Recent Discussions
Listings Closing Soon
7884
Dec 31, 2022, 00:00 AM
Title :
Program Assessment Analyst
Salary range high :
99090
Application due date :
2022-12-31
Job start date :
2022-12-31
Reports in office :
Provost, Institutional Research
Reports to :
Director of Institutional Research
Number of staff reports :
0
Remote work :
Institution :
Massachusetts Institute of Technology
Meta Title :
Program Assessment Analyst
Reporting to the Director of Institutional Research, the Program Assessment Analyst works primarily to support administrative program assessment across MIT, with a special focus on academic areas; diversity, equity, and inclusion (DEI); and Title IX programs. The objectives of this role are to promote a culture of assessment, provide input on the design of assessment activities, develop assessment competencies among administrative staff, connect colleagues with data and resources that can facilitate assessment, and collect and analyze data. The analyst will work closely with the Institute Discrimination & Harassment Response Office (IDHR), the Institute Community & Equity Office (ICEO), Assistant Deans for DEI at MIT's 6 Schools and Colleges, as well as colleagues in departments, labs, centers, or offices.
The Program Assessment Analyst is a primary source of expertise on assessment and will help colleagues develop assessment plans for programs and initiatives while supporting data-informed activities related to MIT's mission and the new Strategic Action Plan for Diversity, Equity, and Inclusion (https://deiactionplan.mit.edu).
Program Assessment
Work with colleagues across campus to identify program outcomes/objectives
Collaboratively identify appropriate measures to evaluate outcomes
Analyze data and provide expertise and support for campus partners' data analysis
Help programs identify actionable improvement plans, based on results, in consultation with subject-matter experts
Training and Skill Development
Coordinate, plan, and deliver regular workshops on administrative program assessment
and review
Coach colleagues by identifying and filling gaps in assessment skills and practices
Connect programs, departments, labs, centers, and offices with administrative data or existing survey data
Bachelor's degree and three years applicable work experience or equivalent education
Knowledge of assessment best practices, effective survey research, quantitative and qualitative data analysis and interpretation techniques, reporting methods, and human subject research standards
Highly skilled in data analysis software (such as MaxQDA, ATLAS.ti, SPSS, STATA, SASS, R, or Python) and data visualization tools (such as Tableau)
Able to interpret large amounts of data, determine what is meaningful
Excellent communication skills (written and verbal); can interpret, present, and explain data clearly and confidently to different audiences for effective decision-making
Ability to work independently and self-direct
Demonstrate adaptability and patience when balancing multiple priorities
Value the process of iterating with colleagues to produce a final product that meets the needs of all stakeholders
Enjoy collaborating with colleagues as well as coaching and teaching others.
Adaptable, positive, approachable, open to feedback
Ability to treat all people with dignity; value the contributions of others; develop and maintain positive work relationships with colleagues
A background in, or knowledge of, DEI in higher education or Title IX desired but not required