About eAIR
eAIR is the newsletter of the Association for Institutional Research (AIR). From its start in October 1987 to today, eAIR remains one of the most important tools for providing news to the higher education community.
View Articles By Column
Hot Topics
Subscribe
Create a free account or update your communication preferences to receive the eAIR newsletter.
Association at a Glance
Upcoming Events

Did you know?
AIR welcomes brief conference/event announcements of interest to the IR and higher education communities.
Learn More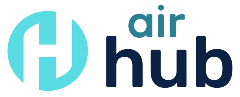 Recent Discussions
Listings Closing Soon
7897
Oct 28, 2022, 00:00 AM
Title :
Senior Program Analyst
Salary range high :
123601
Application due date :
2022-10-28
Job start date :
2022-09-19
Reports in office :
Research & Institutional Accountability
Reports to :
Yun Xiang, Chief Mission Offer
Number of staff reports :
0
Remote work :
Institution :
State Bar of California
Meta Title :
Senior Program Analyst
Apply through the State Bar website: https://egsd.fa.us2.oraclecloud.com/hcmUI/CandidateExperience/en/sites/CX/job/20529/?utm_medium=jobshare
The State Bar of California's mission is to protect the public and includes the primary functions of licensing, regulation and discipline of attorneys; the advancement of the ethical and competent practice of law; and support of efforts for greater access to, and inclusion in, the legal system.
Definition
The Senior Program Analyst conducts professional-level data reporting and analysis as well as program implementation and assessment. This position serves on a team that is responsible for continuous institutional organizational improvement, collaboration, accountability and professionalism through the use of data, statistical, financial, and program analysis.
Description
The Mission Advancement and Accountability Division (MAAD) is seeking a highly skilled professional passionate about quantitative research and data reporting/analysis. The Senior Program Analyst will work with a team of analysts to design and produce data reports and to conduct research on various operational and policy issues. The position involves working closely with different State Bar offices to understand their operational procedures and business needs to meet their reporting and research needs. Knowledge of data visualization tools and/or excellent data report writing skill is highly desirable.
Examples of Essential Duties
Duties may include, but are not limited to the following:
Minimum Qualifications
Education:
Bachelor's degree in a field that develops skills related to essential duties, or equivalent academic achievement. Advanced degree is preferred.
Experience: 
Minimum of three (3) years of progressively responsible experience in data collection and evaluation, research or performance or financial auditing

Master's degree in a relevant field may substitute for up to two (2) years of experience.
https://www.calbar.ca.gov/About-Us/Careers/Benefits