Special Feature / Interview

11.19.19
The Distributed IR Model
eAIR caught up with Tony Parandi, Director of Institutional Research, Indiana Wesleyan University, to chat about his career in IR and adapting to meet increased demands for external reporting and internal analytics.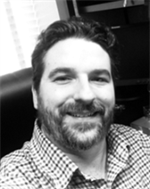 eAIR: How long have you been in institutional research and how has your role changed over time?
I started at the analyst level, which dealt with completing various internal ad-hoc data requests and the less imperative external reports, such as college guides. Within a few years, the director of IR at that time changed roles and I moved into the director position. This meant taking on things such as IPEDS and the Fact-Book. I've been director now for about seven years.
Other than my title, there have been broader changes in the IR function at Indiana Wesleyan University (IWU). I have seen it move away from just reporting static numbers and more toward providing actionable information. However, what has not changed is the demand for reporting -- which has only increased. Thus, the challenge now is learning how to be savvier with providing information (i.e. analytics, etc.) while not sacrificing the quality of our reporting.
eAIR: How has your office adapted to meet the increased demands for both external reporting and internal analytics?
Without increasing IR staff FTE, we have intentionally embraced a distributed model of IR across the institution. More specifically, we oversee two initiatives:
Analytics Associates (AA). This is an open group that meets monthly to discuss various data-related topics. With typically 12-15 people attending monthly, AA is about sharing best practices in data definitions, analysis, and visualizations.
Institutional Research Associates (IRA). IRAs are specific individuals in the institution who are trained one-on-one in the ways of IR. These individuals then apply these learned skills to their specific areas and share the burden of external reporting and analytics.
Both of these two initiatives are only about a year old, but we have already seen tangible benefits from them.
eAIR: What are some of the benefits of this distributed IR model?
Although it is actually more work in the early stages, it has lessened our external reporting burden as we have given over a few compliance reports to other units. In addition, it enables us to be less siloed and build more personal connections across the institution. I firmly believe that this more collaborative approach to IR has benefited not just my office, but also IWU as a whole. I'm looking forward to how it will continue to develop in years to come.
Back to Special Features