The AIR Professional File
Articles published in the biannual AIR Professional File volumes are journal-length publications grounded in relevant literature that synthesize current issues, present new processes or models, or share practical applications related to an institution's data function, including institutional research and institutional effectiveness.
Create a free account or update your communication preferences to receive publication updates.
Fall 2021 Volume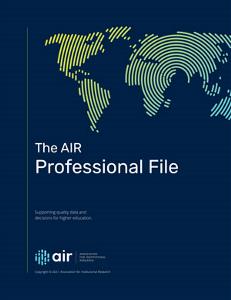 Explore this issue:
Author: Matt Bryant
Authors: Richard M. Romano and Mark M. D'Amico
Archive
The following volumes are available to members and non-members. The full AIR Professional File and IR Applications archives are unavailable at this time. This content should be available soon. If you need a specific publication in the meantime, please contact publications@airweb.org.
---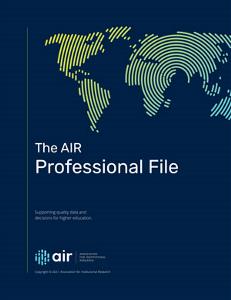 ---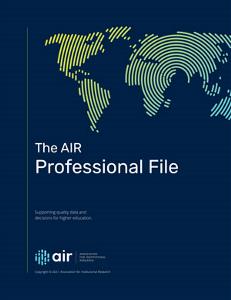 ---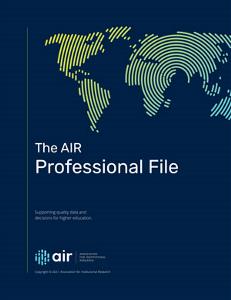 ---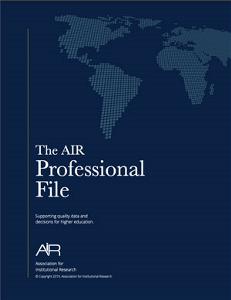 ---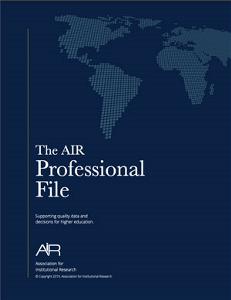 ---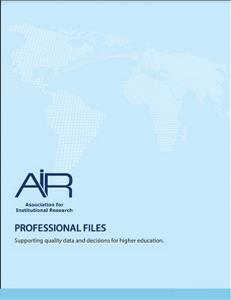 ---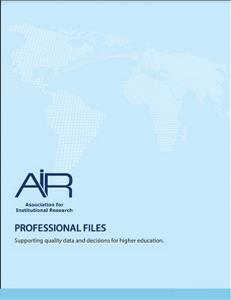 ---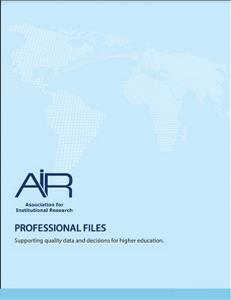 ---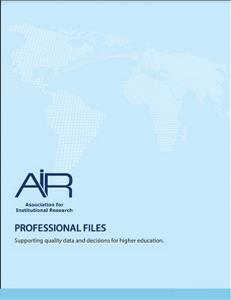 ---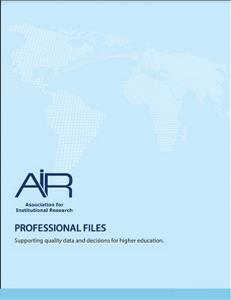 ---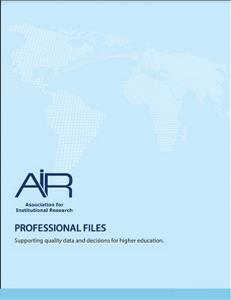 Instructions for Authors
Authors are encouraged to submit journal-length publications (approximately 5,000–10,000 words; including figures, tables, and references) for consideration. All submissions undergo a peer-review process led by the Editor. Authors may find the rubric used in the peer review process to be a helpful guide. Submissions may be emailed to publications@airweb.org in the form of Word documents. Please include contact information for all authors.
The AIR Professional File