AIR Professional File Editor Retires After Seven Years of Service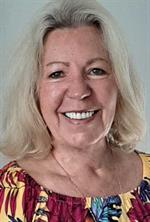 Seven years, nine volumes, and 17 scholarly articles later, Sharron Ronco has retired from her role as editor of AIR Professional File, the association's scholarly journal.
In her volunteer role as editor, Sharron maintained editorial control of AIR Professional File. Having spent her career as an administrator and faculty member at public and private universities in Texas, Florida, and Wisconsin, Sharron approached her role with a broad perspective. And while Sharron's dedication to scholarship has benefitted the IR/IE community, she maintains her experience as editor had a positive impact on her as well.
"It's been professionally and personally gratifying to serve as AIR Professional File editor these past years," Sharron said. "I've learned so much from the authors who have generously shared their work with the IR community, and from the peer reviewers whose dedication ensures a quality publication."
Sharron retired from Marquette University, and now splits her time between Wauwatosa, Wisconsin, and Delray Beach, Florida. In addition to reaping the rewards of the retired life, she stays connected through online teaching and occasional consulting and accreditation reviews.
After an open call in summer 2021, AIR identified an editor and assistant editor to take the helm for the association's flagship publication. A committee of community members, including AIR Professional File authors and peer reviewers, considered applications and recommended Iryna Johnson for the role of editor and Inger Bergom for the role of assistant editor.
As it happens, Iryna has always admired Sharron's work. "Her scholarly contributions and presentations were a source of inspiration for me," Iryna said. "Her conference presentation Meandering ways: Studying student stopout with survival analysis showed me how to analyze stopout. Her presentation Does it matter who's in the classroom? Effect of instructor type on student retention, achievement and satisfaction led me to look for ways to study effects of contingent instructors on student success."
As Iryna and Inger take up the mantle, Sharron is eager to assume her new role, saying, "I look forward to being a leisurely consumer of future volumes of AIR Professional File!"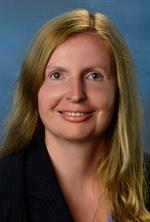 Iryna Johnson, AIR Professional File Editor
Iryna Johnson currently serves as Assistant Vice Chancellor for System Analytics and Business Intelligence at the University of Alabama System (UAS). Prior to joining the UAS, Iryna worked in IR roles at Auburn University, Indiana University—Bloomington, and Indiana State University. Overall, she has over 17 years of experience in institutional research and has been a member of AIR since 2004. The area of specialization of Iryna's Ph.D. program was research methodology; and she taught research methods and statistical analysis at both undergraduate and graduate levels. During her institutional research career, Iryna initiated numerous research projects for decision support. Some of these projects resulted in peer-reviewed and invited presentations and publications that emphasized appropriate statistical methods for institutional research data. Iryna received the AIR Charles F. Elton Best Paper Award on three different occasions. She has reviewed manuscripts for Research in Higher Education, AIR Professional File, American Educational Research Journal, Journal of Marketing for Higher Education, Universal Journal of Education and General Studies, Journal of Online Learning and Teaching, Social Forces, and Sociology of Education. Aside from her reviewer experiences, she served as a publication chair at the Indiana Association for Institutional Research. Iryna holds equivalents of Ph.D. and master's degrees in Sociology from Taras Shevchenko National University of Kyiv, Ukraine and was a recipient of fellowships from the Fulbright Junior Faculty Development Program and from the Democratic Education Project (Queen's University, Canada).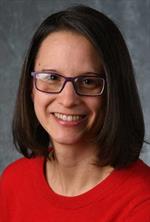 Inger Bergom, AIR Professional File Assistant Editor
Inger Bergom is an institutional researcher in the Boston area and has worked in higher education since 2007. Prior to her current role, she was Senior Researcher at the Institute for Democracy and Higher Education and taught organizational theory and practice in higher education at the graduate level. She also served as an evaluation consultant at several universities to support evaluations of NSF-funded grants. Inger earned a Ph.D. and M.A. in Higher Education from the University of Michigan, specializing in evaluation and assessment, learning and teaching, and faculty work. At U-M, she was selected as a Learning Analytics Fellow and received a research grant from the Center for Public Policy in Diverse Societies to examine the effect of an institutional loan replacement program on student achievement. She received training in research methods and survey design from the Inter-university Consortium for Political and Social Research (ICPSR) and served as a research assistant on several multi-university research projects including the Wabash National Study of Liberal Arts Education and a national study of engineering education. Inger is currently a member of her university's Social, Educational, and Behavioral Institutional Review Board and has reviewed manuscripts for various publications, including Computers & Education and Journal of Applied Research in the Community College. She has served on the eAIR Editorial Task force and the NEAIR Grants Committee, and her co-authored papers have been published in peer-reviewed journals including Journal of Higher Education, Review of Higher Education, and Journal of Engineering Education.
Back to Special Features