National Survey of IR Offices
Overview
The National Survey of IR Offices is a nationally representative, longitudinal study of the institutional research (IR) function within U.S. higher education institutions.
The survey collects information about IR office structure, leadership, resources, and effectiveness.
This project, which began in 2015, seeks to better understand and improve IR office operations, which support the efficiency and effectiveness of data-informed decision making in higher education.
2021 AIR National Survey of IR Offices

How To Participate
We're gearing up for the third iteration of the National Survey of IR Offices! Make sure your institution receives a survey invite—Visit the corresponding survey contacts page (sorted by institution) to confirm that we have the best contact in our system. If not, tell us who is your institution's most appropriate contact.
To ensure consistency of data, the survey should be completed by the person who leads the Institutional Research or Institutional Effectiveness offices and/or is responsible for the institution's data analytics function.
Why Participate
It's pretty simple. By completing the survey, you're not only contributing to the knowledge and understanding of the institutional research function but you're automatically gaining access to basic benchmarking early next year.
As IR professionals, the survey data helps improve our understanding of the ever-changing role of IR in higher education and how our office can best meet the needs of its stakeholders. Plus, you'll be able to see how your institution ranks against others.
Important Dates
Now – October 4, 2021: Make sure your institution's contact info is up to date
October 4 – December 10, 2021: Survey is open
March – July 2022: Survey data is released
Bite by Bite
eAIR features a snapshot of data from the results of the National Survey of IR Offices. See a couple of key 2018 Data Bites below.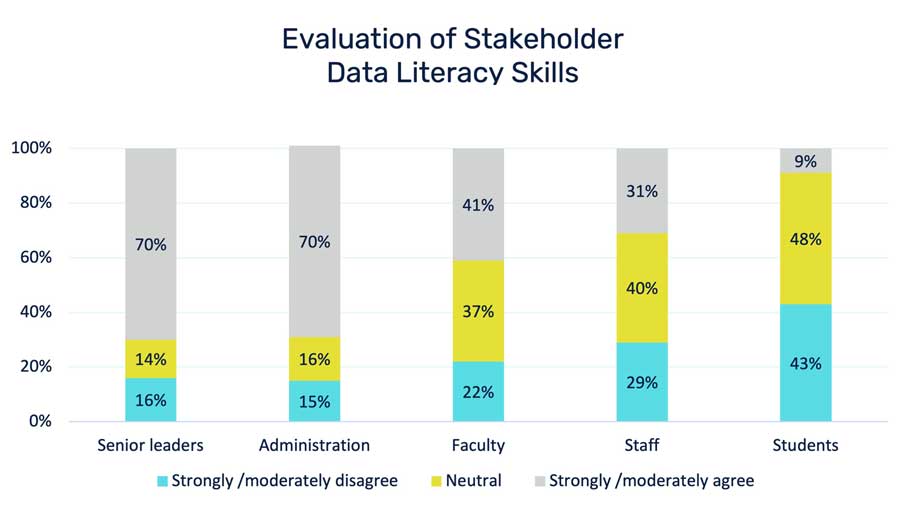 National Survey Data Bite

09.20.21
Data literacy is the ability to read, work with, analyze, and communicate with data*. As data and analytics professionals, we depend on our stakeholders to have the necessary data literacy skills to consume and use the ...
Read More

about: Evaluation of Stakeholder Data Literacy Skills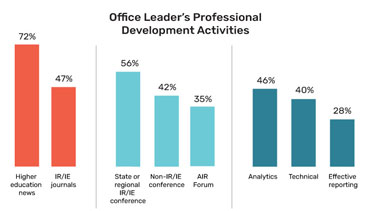 Survey Results
2018 AIR National Survey of IR Offices
The National Survey of IR Offices gathers data on a wide array of topics. In an effort to ensure that key findings are made available in a manner that is useful, the 2018 results are presented in a series of report briefs. This approach allows for focused attention on specific topics, and collectively, the briefs provide a rich overview of the field of IR.
2015 AIR National Survey of IR Offices
A report of 2015 data is available to the public.
National Survey of IR Offices