Online Book Discussion: Jeremy Smith's Epic Measures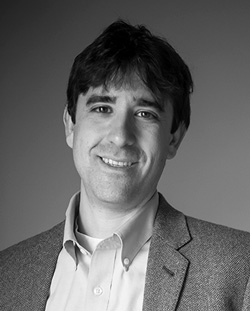 Tallahassee, Fla. — (February 6, 2018) —The Association for Institutional Research (AIR) announced today that it will host a live discussion with Jeremy Smith, the author of Epic Measures. The live event is free and open to the public via an online webinar Tuesday, February 27, 2018, from noon-1 p.m. EST. Registration is limited to 500 individuals.
Led by the author, along with two AIR members, the discussion will address topics such as the importance of utilizing big data and the link between global health research and institutional research. The author will also be available to answer questions from the audience.
It is not necessary to have read the book before the webinar. However, those who do will gain more insight from the conversation. For more information on Epic Measures or to purchase the text, visit the author's website.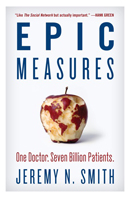 About the book
Though not centered around institutional research, Epic Measures recognizes the need for accurate and thorough research to improve global health standards. The book chronicles the creation of the Global Burden of Disease study, an effort to use big data to inform decision making in global health. Without the use of big data, Smith argues that the most fundamental questions surrounding life and death simply cannot be answered.
Epic Measures has been named an Amazon #1 Best Seller in Medicine, an iBooks 20 Best Books of April (2017), and a Barnes & Noble Editor's Recommendation. It was also reviewed in the December 2017 issue of eAIR.

About AIR
The Association for Institutional Research (AIR) supports higher education professionals in the collection, analysis, interpretation, and communication of data, and the strategic use of information for effective decision making and planning. AIR provides resources, innovative practices, and professional development opportunities for AIR members and the higher education community, including professionals from institutional research, effectiveness, assessment, planning, and related fields. For more information, visit www.airweb.org.
---
Contact
Association for Institutional Research
1435 Piedmont Drive East, Suite 211
Tallahassee, FL 32308
Phone: 850-385-4155 Fax: 850-385-5180
Email: communications@airweb.org