Improving Campus Collaboration: IR Professionals and Active Listening
by

Justin Rose, Director of Institutional Effectiveness, Southeastern University
As institutional researchers in North American colleges and universities increasingly discover themselves in the sometimes long-deferred position of being celebrated and trusted assets for campus leaders, eager to leverage data and analytics, the need for IR professionals to "skill up" in relationship building has become a critical piece of the soft skills portfolio in our field.
The capacity to listen actively, as opposed to listening to respond, is critical to building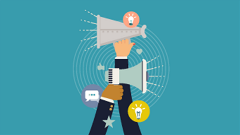 healthy, fruitful relationships in an organization. Perhaps more accurately stated, the regular and sustained practice of active listening is critical to successful relationship building. As Peter Drucker is often quoted, "Listening (the first competence of leadership) is not a skill, it is a discipline." Still, as it requires knowledge, practice, and learning to master, it possesses the basic dimensions of a skill. The discrepancy may be trivial, as the important thing to recognize is that without a robust investment in listening to our colleagues and the various departments that comprise our institutions, our influence will be significantly mitigated.
Those of us who are fortunate enough to call ourselves institutional research professionals are simultaneously advantaged and disadvantaged by a relatively voluminous trove of specialized knowledge about the machinations and cybernetics of higher education, not to mention the equally tremendous volume of information underlying those dynamics, and thus might find our perspectives on the best course of action (or even what is possible) related to institutional initiatives, strategic and financial planning, and the like. We are so overtly conditioned by such knowledge that we may be tempted to altogether circumvent the expression of desired objectives from our sometimes differently informed colleagues outside of the field. Who among us has not been at least inclined to punctuate the trajectory of a committee meeting or task force discussion with a comment about the perceived waywardness of the conversation's direction? In so doing, we may find that while we believe we have saved everyone in the room a great deal of time that might have been wasted on inefficiencies and contrivances that fall outside the boundaries of probability or wisdom, we have actually managed to circumvent the possibility of a valuable exercise in active listening and relationship building with stakeholders whose collaboration and advocacy we need (or will find that we one day need) in order to successfully cultivate a culture of data-informed decision making, educate campus leaders, drive strategic planning, or simply harness resources indispensable to capacity building within our IR workshops.
One might reasonably protest this critique of our propensity for stalwart defense against the germination of bad ideas as sentimental and over-concerned with the feelings of stakeholders. However, just as we discern the gravity of the many daunting challenges facing higher education today, we must also realize that this is no time to construct even more silos around ourselves through a failure to evolve significant rapport, mutuality, and empathy between us and our colleagues in other divisions of our institutions and systems, regardless of how disparate their functions on campus may be or how uninformed they may seem. If we do stubbornly insist on continuing the misadventure of endeavoring to make our voice the loudest in the room, constructing walls between us and our friends in admissions, in student affairs, in finance, in information technology, and elsewhere, our ability to build and sustain necessary relationships with key stakeholders will be immensely mitigated, and all of our expertise, advanced training, and informed perspectives will amount to very little. We may feel that we have information and perspectives crucial to the ongoing viability of our organizations in the face of a massive and growing milieu of existential threats to the higher education enterprise, but until we can develop the skill (or discipline) of listening to learn from our colleagues, we may find ourselves more like the mythical, marginalized holy fool ranting outside the walls of the castle than the trusted court advisor we probably imagine ourselves to be. The influence we require to leverage our skills and knowledge toward the health of our institutions is completely dependent on the success we have in cultivating healthy relationships with others in the organizations we serve, and these relationships are next to impossible to achieve without active listening in our toolkits.