Register Now for the AIR Virtual Annual Business Meeting
by

Martin B. Fortner, AIR President
Each year, the AIR Board of Directors convenes members at an official business meeting to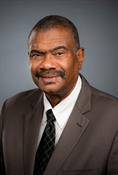 provide an overview of important association activities as required by our constitution and bylaws. Normally, this meeting coincides with the Forum. Recent events surrounding the COVID-19 pandemic have created a new normal for daily living and resulted in the cancellation of the in-person Forum in New Orleans during the last week of May. However, the Board's designated accountability to AIR membership remains unchanged. As such, we plan to convene a virtual annual business meeting on Wednesday, May 27, 2020.
Discussion topics for the annual meeting will include the financial condition of the association, the results of the nomination and election process, recognition of outstanding members, and the introduction of the 2020-21 Board. I strongly encourage each member to attend this virtual event by registering through the AIR website.
Be assured that our association remains strong, relevant, and responsive to challenges resulting from the new normal. I look forward to your attendance and participation at the annual business meeting.
Finally, please stay safe, healthy, and connected.