Announcing the 2020 AIR Award Winners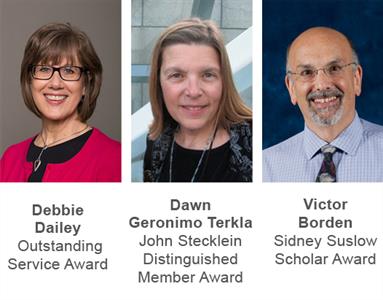 Each year, AIR recognizes and celebrates individuals who have made extraordinary contributions to the success of the association and the profession through their leadership, service, and scholarship. The three prestigious awards include the Outstanding Service Award, John Stecklein Distinguished Member Award, and Sidney Suslow Scholar Award.
Learn more about our outstanding 2020 award winners, who will also be honored during the AIR Virtual Annual Business Meeting on May 27, 2020.