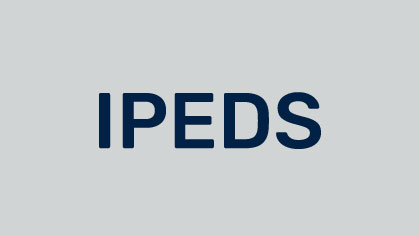 Spring 2020 Data Released
NCES has released provisional data from the Spring 2020 collection. The Spring 2020 collection includes the following survey component data: Enrollment, Fall 2019; Finance, Fiscal Year 2019; Employees in Postsecondary Education, Fall 2019; and Academic Libraries, Fiscal Year 2019.
The data are currently available through the IPEDS Use the Data Page (https://nces.ed.gov/ipeds/use-the-data). Additionally, College Navigator has recently been updated with some data submitted during the Fall 2020 collection, including cost of attendance and programs offered.
2020 Data Feedback Reports Now Available
Emails were sent to primary Keyholders and Coordinators on March 2, 2021 and were sent from IPEDSDataFeedback@ManTech.com. Chief Executives will be sent DFR notification emails from the same sending email address, during the week of March 15, 2021.
Keyholders or Coordinators who did not receive the March 2, 2021 email can access the reports by visiting the Use-the-Data page (https://nces.ed.gov/ipeds/use-the-data), selecting "Data Feedback Report," choosing the institution desired, then "View Data Feedback Reports."
Distance Education Discussed in Blogpost
A recent NCES blogpost discusses lessons learned from IPEDS distance education data. Please note that the data discussed are from the 2018-19 academic year or earlier (pre-Coronavirus pandemic). The blogpost is available at: https://nces.ed.gov/blogs/nces/post/distance-education-in-college-what-do-we-know-from-ipeds
Important Upcoming Dates
The IPEDS Spring 2021 data collection closes to Keyholders on April 7, 2021.