Strategic Analytics and Its Applications in University Decision Making
by

Henry Zheng, Vice Provost for Institutional Effectiveness and Planning, Carnegie Mellon University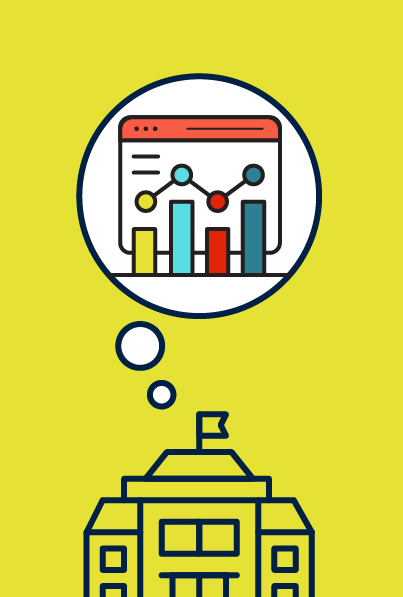 What Is Strategic Analytics?
Strategic analytics is a relatively new concept for institutional research and effectiveness in higher education. Currently, a small number of universities have adopted "strategic analytics" as part of the name for their IR/IE offices, including Vanderbilt, Lehigh, and Clark. Kunc (2019) defines strategic analytics as the process of applying a variety of quantitative methods, in conjunction with structured and unstructured data, to help inform and shape strategic decision making in an organization. "Strategic Analytics does not pretend to offer easy solutions to strategic problems but different ways of analyzing and solving strategic problems beyond the traditional qualitative approach to strategic management. Strategic Analytics is also an understanding of the context and processes in which analytics skills can be applied to support strategic management."
While strategic analytics is more commonly practiced in the industry, its application in higher education is increasing and can be very useful and relevant, especially given the increased level of competition in higher education. In fact, the Association of Institutional Research (AIR) (2017) identified a number of core functions and roles of institutional research offices that align quite well with the strategic analytics paradigm. AIR's definition of roles for IR/IE offices include:
Identify information needs. This reflects the iterative process of identifying relevant stakeholders and their decision support needs. It includes anticipating questions through review of data, information, and research and policy studies.
Collect, analyze, interpret, and report data and information. This reflects the technical tasks employed to provide data, information, and analysis for decision support.
Plan and evaluate. This may include operational, budgetary, and strategic planning in which institutional research collaborates with other units at the institution, state, or related organizations.
Serve as stewards of data and information. This highlights institutional research's role in ensuring an institution-wide data quality, data use policy and compliance.
"In other words, strategic analytics falls within the scope of IR/IE offices but also extends it in a very meaningful way."
Among these core functions for institutional research, "plan and evaluate" converge quite nicely with the scope of strategic analytics. Strategic analytics includes the collaboration with key stakeholders in operational, budgetary, and strategic planning. It also includes program review and organizational performance assessment. Moreover, strategic analytics includes other areas that institutional research traditionally does not address — competitive intelligence, market research, and integrative analyses that combine data from different domains of the institution (Marsh and Thariani, 2020). In other words, strategic analytics falls within the scope of IR/IE offices but also extends it in a very meaningful way.
What Are the Key Activities Related to Strategic Analytics?
Strategic analytics focuses on the use of data to generate insights related to the long-term strategic directions of the university as well as the competitive dynamics related to achievement of the university's strategic objectives. More specifically, strategic analytics is concerned with how an organization is positioned in the competitive environment, how resources and assets are mobilized to achieve organizational objectives, how the performance management system is leveraged to support strategic initiatives, and eventually, how an organization can stay agile and competitive for sustainable growth (Marsh and Thariani, 2019). As such, the key activities related to strategic analytics can include the following:
Market Research
This involves the collection and use of internal and external market data to understand both the risks and opportunities of a university's academic programs, enrollment management strategies, and research development efforts. The key questions that may guide market research include: Are our academic programs meeting the changing needs of the labor market, especially in the regional market areas? What do students want in terms of program design and flexibility? Are we price-competitive when compared to the nearby institutions that offer the same types of programs?
Benchmarking and Peer Analysis
Benchmarking is an essential function of most IR offices. It is a process designed for ongoing measuring and monitoring of changes in the key performance areas for an institution. You can benchmark against the national norms or against the data points from a consistent set of peer institutions. The goal of benchmarking is to provide a more objective system for evaluating an institution's relative competitive positions. For example, a benchmarking project can involve answering the following questions: How do your institution's MBA programs compare to your peers' in terms of affordability, reputation, size, employment outcomes, annual grow rate, and market shares? What are the comparative advantages of your school's MBA programs? What does all this mean for the viability of your programs in the marketplace?
Competitive Intelligence
Competitive intelligence (CI) is the analysis of an organization's marketplace to understand what is happening, what will happen, and what it means to the organization. University leaders can use competitive intelligence to position the university in key areas for short- and long-term allocation of resources (Gartner Glossary). While leaders want to react to changes in the higher education environment, it is more important to anticipate and take preemptive actions. For instance, in the MBA example mentioned above, if you find many of your peers have already developed shorter-term, flexible, stackable MBA programs and your institution is still sticking with traditional cohort-based, locked-step programs, what are the strategic implications? How do you share this information with the right leaders?
Emerging Trend Watch
Trend watch involves the close monitoring of new developments in the industry, analyzing the implications, and relating the developments in the context of your own organization's situation. University leaders nowadays face the very real problem of information overload. There are a lot of things competing for their attention. IR offices can set up news alerts, subscribe to industry newsletters, and monitor daily news feeds to stay up to date with developments in higher education. Develop a mechanism to share new and highly relevant changes with the right leaders. If possible, include relevant internal data and information to provide the right context. For example, a newly released national data trend on admissions can be shared with your leadership together with comparable data from your own institution to provide context. This way, it goes beyond an FYI item and may trigger discussions on possible decisions.
Who Are the Main Consumers of Strategic Analytics Research?
Strategic analytics focuses on data insights that will support long-term strategic directions of the institution as well as the competitive dynamics related to achieving the organization's strategic imperatives. Therefore, by definition, the key stakeholders who can benefit from strategic analytics the most are higher-level organizational leaders tasked with making key organizational decisions such as trustees, presidents, provost, deans, and other senior administrative and academic leaders.
Addressing university trustees, the Association for Governing Boards (Pelletier 2015) urged board members to understand data analytics, "because in an era in which competition for students is fierce and the economics of running an institution are challenging, data mining and analysis create new tools that can help institutions better serve students and sharpen their competitive edges by making better strategic decisions" (Pelletier 2015). If board members are urged to understand and use insights from data analytics, it is more imperative for other institution leaders to do so. In today's increasingly competitive environment, higher education leaders need to stay current with developments in the marketplace and need to understand the competitive dynamics. Strategic analytics is an area of development in which institutional research and assessment offices can provide valuable services and continue to extend our range of data analytics capabilities.
References
Association for Institutional Research. 2017. "Duties and Functions of Institutional Research." Accessed November 20, 2018. https://www.airweb.org/ir-data-professional-overview/duties-and-functions-of-institutional-research.
Kunc, M. 2019. Strategic Analytics: Integrating Management Science and Strategy, First Edition. John Wiley & Sons Ltd.
Marsh, G. and Thariani, R. 2020. Guiding Your Organization's Data Strategy: The Roles of University Senior Leaders and Trustees in Strategic Analytics. Chapter in Webber, K. L. and Zheng, H. Y. (co-editors). Big Data on Campus: Data-Informed Decision Making in Higher Education. Johns Hopkins University Press.
Pelletier, S. G. 2015. "Taming 'Big Data': Using Data Analytics for Student Success and Institutional Intelligence." AGB Trustees Magazine. June 29, 2015.

---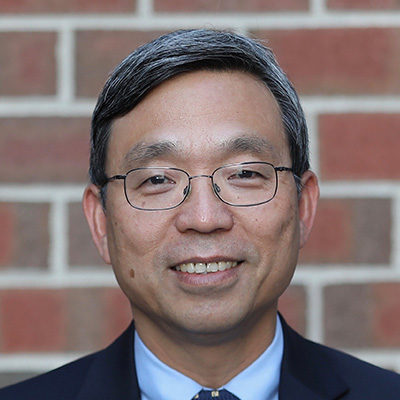 Henry Zheng is Vice Provost for Institutional Effectiveness and Planning at Carnegie Mellon University