Quarterly Update from the Board
by

Martin B. Fortner, AIR President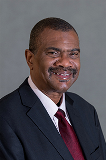 This article represents the first of periodic updates, which highlight the AIR Board of Director's initiatives to be pursued for the 2019-2020 program year. During the next four months, the Board will focus on three mission-critical areas for the association: (1) membership engagement, (2) Board effectiveness in policy governance, and (3) the Statement of Ethical Principles.
(1) Membership Engagement: Listening Sessions & Affiliated Organizations
The AIR Board believes continued adherence to policy governance principles ensures that our membership voice is cornerstone to the association's existence. Since governance adoption, previous Boards have initiated proactive strategies designed to engage membership dialogue on environmental factors that affect the continued relevancy of the Institutional Research (IR) profession.
This proactive approach resulted in creation of relevant Board standing committees, ethical principles that guide the IR profession, and enhancement in professional enrichment opportunities. A successful initiative that resulted from intentional engagement strategies was the membership listening sessions.
The 2019-2020 Board plans to reconvene listening sessions with emphasis on strengthening our relationships with affiliated institutional research associations both nationally and internationally. This emphasis finds credence in AIR's recently revised vision and mission statements, which aspire to the ethical use of data through practitioner empowerment. Seeking collaborative partnerships with our affiliated counterparts is a prudent measure in order to accomplish the desired end.
(2) Board Effectiveness in Policy Governance
In 2011, the association adopted the Carver Policy Governance Model. Under this model, the Board sets the Association's vision and purpose, establishes its expectations through policies, and monitors the outcomes of the operational activities led by an Executive Director and a team of professional staff. As a result of the adopted model, two prevailing questions arise.
Has policy governance achieved envisioned outcomes for increased communication and collaboration among association stakeholders?
How is the Board assessing the impact of policy governance?
The Board plans to address these questions in October during the scheduled Board development training with our new policy governance consultant, Bill Charney.
Charney's Board Assessment of Structural Effectiveness (B.A.S.E) survey is expected to be beneficial to ongoing Board development training and qualitative leadership.
(3) Statement of Ethical Principles
The Board is finishing up its work on the new Statement of Ethical Principles. A draft of the Principles was shared at the Denver Forum and the Board appreciated the feedback and suggestions received there, and that feedback has been incorporated into this final draft for comment. We hope to adopt the final Statement in early fall so that the Executive Office can begin developing training and supporting materials. These materials will include best practices around the Principles, similar to the detail found in the current Code of Ethics and Professional Practice, as well as scenarios that demonstrate the Principles in everyday situations. We invite you to submit comments and feedback at air@airweb.org by no later than August 15.
To be continued.
Back to Board Corner