Connecting With the Community
by

Martin B. Fortner, AIR President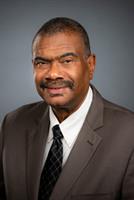 Since my last article, the AIR Board of Directors has continued to demonstrate our commitment to membership connection and ensure the association's professional relevance through two leadership initiatives: reconvening listening sessions and evaluating Board effectiveness under policy governance. Thus far, both initiatives are yielding expanded insights into member and community engagement, as well as organizational agility for continued professional relevance.
In addition to these initiatives, AIR awards and scholarships are currently accepting nominations and applications through mid-December 2019. These opportunities promote the important work we do by recognizing exemplary members of our community and their achievements.
Engagement with Members and Community
The 2019-2020 Board has reconvened listening sessions with emphasis on strengthening the Board's relationship with affiliated organizations (AOs) both nationally and internationally. In particular, our AOs provide valuable insights into higher education challenges that confront Institutional Research (IR) practitioners at regional and state levels.
Since September, the Board has convened listening sessions with five regional and state AO groups: NEAIR, SAIR, PNAIRP, AIRUM and MdAIR. Through surveys, focus groups, and concurrent sessions, Board members engaged IR practitioners in timely discussion topics, such as:
The current and future state of the profession
Leveraging AIR knowledge with other higher education organizations
Maintaining professional standards through organizational change
Unpacking the AIR Statement of Ethical Principles for daily use
The Board plans to participate in three additional AO listing sessions in 2020. These activities underscore AIR's leadership commitment to drive the direction of the association through the voices of our members and stakeholders.
Board Effectiveness in Policy Governance
Previous AIR Boards discussed their effectiveness under the policy governance paradigm. In particular, dialogue has focused on two primary questions:
Has policy governance achieved envisioned outcomes for increased communication and collaboration among association stakeholders?
How is the Board assessing the impact of policy governance?
During the October policy governance training, the 2019-2020 Board addressed these questions with our new training consultant, Mr. Bill Charney. Results obtained from the Charney's Board Assessment of Structural Effectiveness (B.A.S.E) suggest that we are moving in the right direction regarding envisioned outcomes, increased communications, and collaboration among AIR stakeholders. Importantly, the training provided the AIR Board with expanded perspectives in development of performance metrics for assessing policy governance impact.
Awards and Scholarships
Please note that the deadline for AIR award and scholarship opportunities is December 16, 2019. AIR awards provide global recognition for individuals who have made extraordinary contributions to the success of the association and the profession through their leadership, service, and scholarship. The awards increase the visibility of those who advance data-informed decision making in higher education and inspire others to make continued progress.
In addition, the association provides two scholarships that facilitate the professional growth and development of early-career institutional research professionals. Awarded annually, both the Julia M. Duckworth and Edward Delaney scholarships are available to current AIR members. This link provides additional information on awards and scholarships and details the process for nominating and applying.
Finally, I am appreciative of the support given to AIR, and extend a heartfelt happy Thanksgiving holiday wish to the AIR membership and community.
Back to Board Corner