AIR Forum Canceled, Details on Virtual Event to Come
by

Martin B. Fortner, AIR President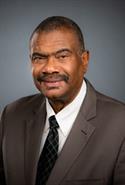 Earlier this week, AIR announced the difficult decision to cancel the 2020 AIR Forum, scheduled for May 25–29 in New Orleans, including pre-/post-conference education.
The cancellation decision was not made lightly, but with a high priority on the health and safety of our community, guidance from the CDC and other experts. Of significance, a majority of presenters and sponsors are limited by various travel restrictions and are unable to attend. Ultimately, given the rapidly deteriorating circumstances caused by the coronavirus, we felt it was in the best interest of our presenters, attendees, sponsors, and staff to cancel the Forum.
Although the in-person event won't take place, AIR plans to offer a virtual conference. The online format will provide the freedom and flexibility to pick and choose content and networking options based on individual needs. The executive office will announce dates and details in the coming weeks. You can visit airweb.org/forum for updates.
While canceling the live AIR Forum was a difficult decision, AIR is committed to helping you during these challenging times. Feel free to reach out to executivedirector@airweb.org with suggestions on how AIR can better support you in your work. After all, we're in this together.
Please stay safe, healthy, and connected.
Back to Board Corner