National Survey Data Bite

03.20.19
Data Bite March 2019
When you walk around AIR's annual conference, the Forum, or a regional or state affiliated organization's conference, you will hear attendees talking about the wide variety of work their office does – but is their work really that varied? The simple answer is yes.
Preliminary results from the 2018 National Survey of IR Offices show that:
27% of an average office's activities are related to reporting (e.g., mandatory reporting, internal reporting);
22% are related to providing information for decision support;
30% of their work is split across institutional effectiveness, assessment, and accreditation; and,
16% of their time is split across strategic planning and analytics/business intelligence (see chart below).
So, the next time you hear a colleague saying that they have too much on their plate, believe them!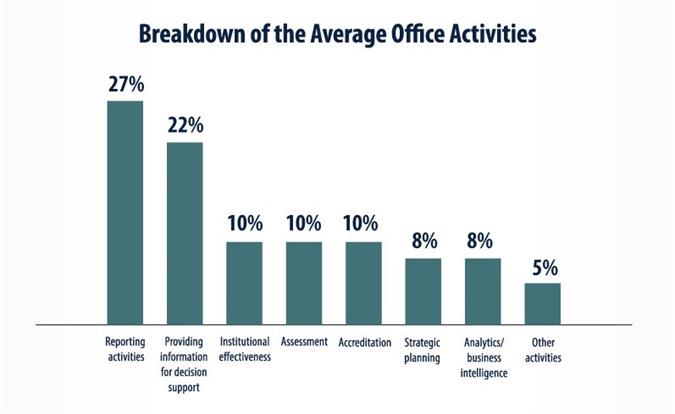 To see more information from the 2018 National Survey, please watch this webinar.
Back to National Survey Data Bite