Special Feature / Interview

10.15.19
Expanding Understanding of the Profession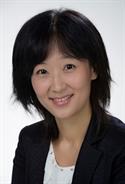 eAIR recently sat down with Dai Li, Director of Institutional Research and Planning, Pittsburg State University, to talk about IR careers, the benefits of AIR membership, and exciting new projects taking place at Pitt State.
eAIR: How did you get into a career in IR?
I was trained in Higher Education Administration. Institutional Research was a career track of choice integrated into the program, therefore not unfamiliar to me. I graduated in the winter, which was not the best time to be looking for a faculty position. However, I was eventually able to find an IR job, fell in love with it, and started to build my career. The rest, as they say, is history.
eAIR: How has your membership with AIR helped you further your career and engage with others in the field?
I started my membership with AIR in graduate school. AIR was tremendously helpful for networking with other IR professionals and expanding and deepening the understanding of the profession for graduate students like me. The AIR Forum is, undoubtedly, the best venue to get to know and connect with other professionals, polish skills, and stay on top of industry trends. I try to attend the AIR Forum every year. But if I miss one, AIR email notifications of newsletters, webinars, and publications always keep me connected.
eAIR: What has been your best volunteer opportunity with AIR and why?
My best volunteer opportunity with AIR was to serve as a proposal reviewer. On one hand, it gave me opportunities to know the innovative and exciting projects that my peers were busy working on and to learn from them. On the other hand, it helped me understand the evaluation criteria and what kind of projects that the community would be seeking. Thus, the opportunity is quite beneficial.
eAIR: What new, interesting, or cutting edge projects are you working on at Pitt State in support of student success?
Pitt State recently engaged in a course-embedded assisted learning project. Student success in gateway courses has been part of the ongoing initiative to address student retention at Pitt State. This particular project targets gateway courses with a long history of high DFWI rates that correlates with high attrition rates and implements a series of interventions, including increased communication between instructors and students, peer mentors, and high impact teaching-learning practices. The goal is to minimize the DFWI rate of the identified gateway courses and lower the voluntary withdrawal rate.
Back to Special Features