Article

Special Feature / Interview

12.17.19
Facilitating the Study of Engaged Learning: The IUPUI Research Academy
by

Stephan C. Cooley, AIR Project Analyst for Research and Initiatives
eAIR caught up with Tom Hahn, Director of Research and Program Evaluation at the Institute for Engaged Learning at IUPUI. The Research Academy specializes in engaged learning and fosters a welcoming space in which participants can learn together. Read our interview to learn more about it and Tom's journey as a data professional in higher education.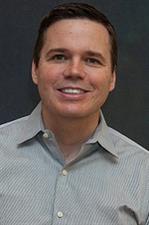 eAIR: The title Research Academy seems exciting for those of us who love research, and a little daunting. Can you share some information about the Research Academy with our readers?
Absolutely. It is an intense, interactive 3-day workshop designed to develop research, assessment, and evaluation skills. Participants learn about research methods and develop a research and/or assessment project on high-impact practices (HIPS) and other engaged learning. Convened since 2009, the Research Academy historically focused on service-learning research. However, beginning in 2019, the Research Academy expanded its scope to cover other types of high impact practices and engaged learning, such as themed learning communities, global engagement, and ePortfolios.
eAIR: How is time spent at the Research Academy?
Providing a mix of high-quality information and mentoring, a significant amount of time is dedicated to learning communities where attendees are divided into groups of 6-8 based on their backgrounds and research/assessment interests. Each group is overseen by 2 faculty facilitators. Our facilitators come from throughout the country as well as IUPUI. We seek those who are content experts who also enjoy working in small groups.
At the end of three days, attendees leave with plans for conducting their research studies. This includes a finalized research question, selected method (quantitative, qualitative, mixed), and timeline. Also, they'll have myriad resources recommended to them.
eAIR: Who participates in the Research Academy?
Typically, we have 35-40 attendees, and they run the gamut, from very new to research and assessment professionals to seasoned researchers or practitioners seeking to further hone their skills or to workshop a research question. In recent years, we have seen an increase in experienced researchers in academic disciplines who wish to conduct research on specific HIPS.
From my experience of overseeing the last six Research Academies, the people who benefit the most are those who have ideas of what they want to study but lack the structure and camaraderie of this event to jumpstart the process. I need to stress that this is a very welcoming and kind group. One quote from a prior attendee that has stayed with me over the years is, "I felt like I could be vulnerable here."
eAIR: How did you get your start in IR and assessment?
My career in higher education began in 1990 at Eastern Virginia Medical School (EVMS) in Norfolk while still a graduate student at Old Dominion University. What started as an internship to fulfill my program requirements became a full-time job after I graduated in 1991. My responsibilities revolved around planning, program development, and assessment. I was at EVMS until 2008 when I wed and relocated to Indianapolis. Following a stint as a stay-at-home dad (an amazing experience) and the occasional consulting job, I was hired at IUPUI's Center for Service and Learning in 2013.
eAIR: How does the Research Academy fit in with your overall role at IUPUI?
Working closely with the Office of Institutional Research and Decision Support, my current responsibilities involve conducting assessment and research on students' engaged learning activities. Overseeing a successful Research Academy is one of my job responsibilities, and I greatly enjoy this role. It is gratifying to watch people workshop ideas at the Academy and later see them present and then publish their studies. Very cool! Specific to IUPUI and our continuing quest to ensure the fidelity and equity of HIPS, the Research Academy provides a wonderful venue for me and other IUPUI colleagues to learn from each other and colleagues from throughout the country.
The 2020 IUPUI Research Academy will be held May 13-15, 2020 on the IUPUI campus in Indianapolis. Registration opened on December 12, 2019. For more information, visit researchacademy.iupui.edu or email Tom Hahn at tomhahn@iupui.edu.
Back to Special Features