National Survey of IR Offices and Benchmarking Tool
The 2018 National Survey is now closed.
In the meantime, visit our survey contacts page to confirm your institution's contact information is up to date.
We're gearing up for the third iteration of the National Survey to open in October 2020 and want to make sure your institution is on the invite list.

2018 Survey Findings
Be sure to check back! We will post the 2018 survey findings here soon.
What is the National Survey of IR Offices?
The National Survey of Institutional Research Offices is a nationally representative, longitudinal study of the function of institutional research (IR) in higher education.

This project, which began in 2015, seeks to better understand and improve IR office operations, which support the efficiency and effectiveness of data-informed decision making in higher education.

The survey collects information about IR office structure, leadership, resources, and effectiveness. The data improves our understanding of the ever-changing role of IR in higher education and how individual IR offices can best meet the needs of their institutions.
---
How to Participate
Visit our survey contacts page to confirm that we have the best contact information for your institution's survey invitation. If not, tell us who is your institution's most appropriate contact.
---
2015 Survey Findings
A report of 2015 data is available to the public.
Have Any National Survey Questions?

For more information on the National Survey, please email Elaine Cappellino, Education Operations Manager, at ecappellino@airweb.org.
Bite by Bite
eAIR features a snapshot of data from the results of the National Survey.
See some key Data Bites below.
---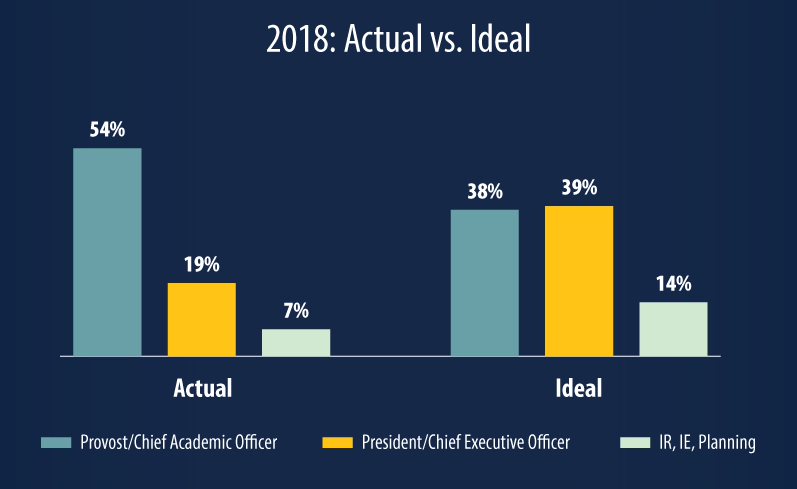 National Survey Data Bite

11.19.19
The division that houses the IR Office can affect how that office is structured and the types of work it performs. So, in which division are most IR Offices located? Results from the 2018 National Survey of IR ...
Read More

about: IR Office Locations and Reporting Structure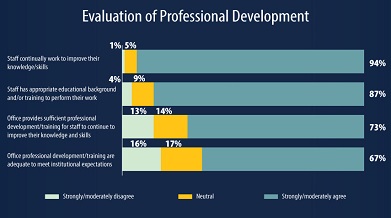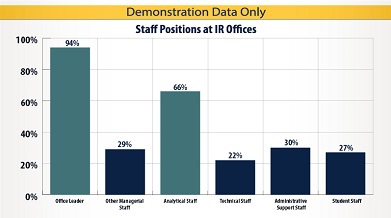 National Survey Data Bite

08.26.19
It's challenging to be the director of an IR office. How many staff should you have? What kinds of work should those staff do? What roles should those staff be in? This month, we look at the staff roles within an I...
Read More

about: Staff Positions at IR Offices
National Survey of IR Offices and Benchmarking Tool