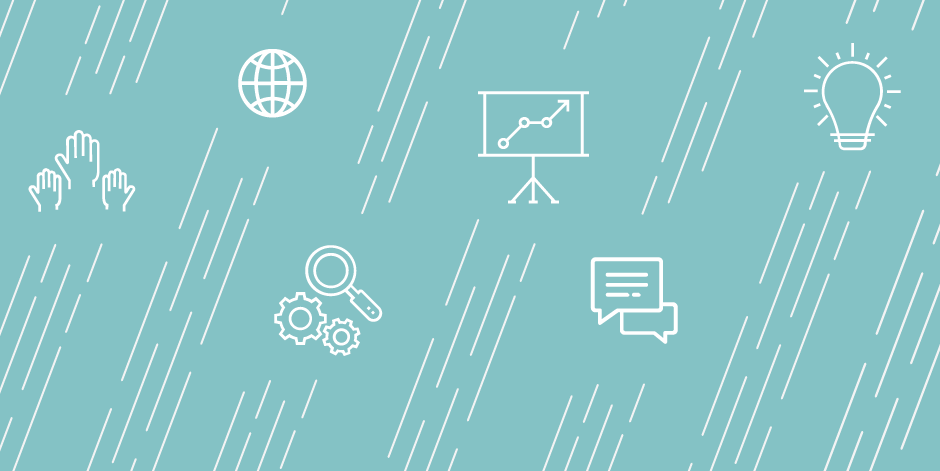 AIR honors and celebrates our amazing volunteers for the 2018-2019 membership year.
See a listing of our 2018-2019 Volunteers
---
The volunteer system is temporarily unavailable.
Volunteers advance higher education and increase their personal and professional networks. There are as many ways to get involved as there are willing volunteers. Whether you have five hours, five days, or five months, there's a path for you to make a difference in your association.
Criteria and eligibility for AIR contributing roles vary. Review the opportunities below to find those that best match your interests and abilities.
Core Opportunities
Create
Join the Visual Display of Data or Tech Tip contributors groups to create and submit best practice examples for the eAIR newsletter.
Review
Engage with different types of content to provide feedback, ideas, and resources. Serve in a focus or work group; conduct peer reviews; or advise the AIR Executive Office on a variety of topics. Help shape the 2019 Forum by signing up to review proposals for panels, speaker sessions, and workshops to be presented at the conference.
Advise
Join the Forum Advisory Group to advise and provide feedback on key aspects of the Forum, such as networking and social events. Join the AIR Editorial Task Force to help create valuable content for the AIR website, social media, and eAIR.
See the FAQ, below, for opportunities that need volunteers the most.
---
Frequently Asked Questions
For which opportunities is AIR in need of the most volunteers?
The biggest need each year when call for volunteers opens is for Forum Proposal Reviewers. These volunteers review proposals for panels, speaker sessions, and workshops to be presented at the Forum.
I am short on time, what opportunities would work best for someone with limited availability?
Look for these symbols for opportunities that require less than 10 hours during a one-year period:

Less than 5 hours per year

5-8 hours per year
How can I keep up with news on volunteer opportunities available to members?
The best way is to sign up through the AIR volunteer system, once available.
---
Additional Opportunities to Engage
​​While not part of the official call for volunteers, there are numerous other ways to get involved and contribute to AIR throughout the membership year:
Submit an article for The AIR Professional File.
Present a session or workshop at the AIR Forum – call for proposals opens annually in the fall.
Nominate yourself or a colleague for an AIR Leadership Position – call for nominations occurs annually in the fall.
Nominate a member for an award.
Facilitate a Forum Session - sign up opens prior to each Forum.

Serve as an IPEDS Educator.
Complete AIR member surveys – members are surveyed on a regular basis via email.
Join AIR's LinkedIn Discussion Board.
---
"When I joined AIR about 15 years ago, I never knew how much I would grow professionally and how much fun I would have doing it. AIR's volunteer opportunities have been an important piece of my professional development and are a great way to learn and meet others in the field."
--Charlie Mathies, Academy of Finland Research Fellow, University of Jyväskylä
"Since first joining AIR over 10 years ago, I have been grateful for the opportunity to get involved in so many different and interesting ways! Whether serving as a peer reviewer, awards committee member, eAIR advisory member, or advising on special initiatives like the National Survey of Institutional research, I have gained so much from my involvement. Not only have I had the chance to make contributions to the AIR community, but I have also benefited professionally from the additional connections, knowledge, and experience gained."
--Marlene Clapp, Director of Institutional Effectiveness, Massachusetts Maritime Academy