National Survey Data Bite

06.16.16
Data Bite June 2016
In the May 2016 Data Bite, we explored the average FTE of the IR Office (Director and Professional IR Staff only) for not-for-profit institutions. Commenters were interested in delving into the staff FTE for small institutions (student FTE of less than 5,000).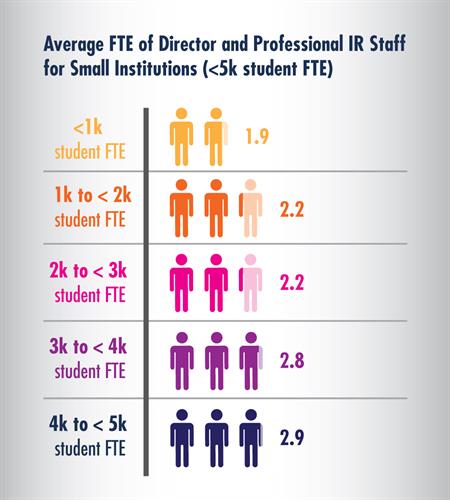 Here we see the same trend; the larger the student enrollment, the larger the IR Office staff. Cutting across sectors, the average FTE remains consistent.
Is there a Data Bite you would like to see?