National Survey Data Bite

10.19.17
Data Bite October 2017
In June, we explored the "personality" of IR Offices by sector and found that offices at public 4-year institutions were more likely to have broad responsibilities while private, not-for-profit, 4-year institutions were more likely to have limited responsibilities. In the National Survey of IR Office report, we defined "personality" as the range of tasks conducted by the IR Office: Broad perform many tasks, Focused perform a smaller group of tasks, and Limited Responsibility perform a narrow scope of tasks.

But, how do these "personalities" differ by staff size? Below we show the relationship between Personality and IR Office staff size (counting the Director of IR and professional IR staff only). While these metrics correlate (r = .105, p < .01), the result isn't as impressive as one might expect. Eighteen percent of "broad" IR Offices have large staff size while 23% of limited responsibility IR Offices have small staff size.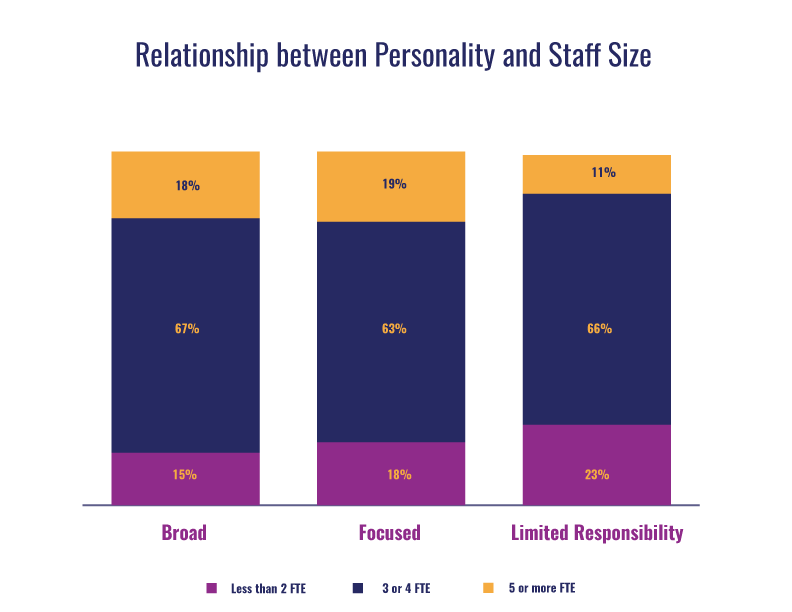 Do you have a Data Bite suggestion?