Data Governance Process: An Overview
by

Vaughn Hopkins, Delaware State University and Henry Zheng, The Ohio State University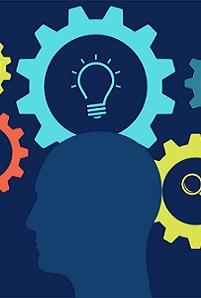 This month, we provide an overview of a data governance process.
Have you ever spent a great deal of time looking through documents, databases, or files on your shared network based on a request you receive? You know that you have the information somewhere in the same format that is being requested, but you just don't know where it is stored. If your institution doesn't have a data governance plan in place yet, this may sound familiar to you.
One way to overcome some of the barriers data professionals face is to establish a sound data governance plan. Implementing such a plan requires patience and persistence from all stakeholders involved. The process can be challenging and time consuming, but the result is well worth the effort.
In their Data Governance Higher Education Report, Huron lists seven steps for building a data governance plan that higher education institutions can take to gain greater traction on data governance and reporting within their college or university.
1. Define data governance and its steps to lay the foundation for a sound data governance plan. This includes definitions of data governance that all speak to policy, processes, and procedures around standard data definitions as they relate to your institution or around state and federal guideline definitions. The agreed upon data definitions will determine the how, when, and why of data collection that is unique to each institution.
2. Establish executive sponsorship to enable the establishment of a data governance plan. Executive sponsors can clear the path for many political, organizational, and technical challenges.
3. Translate institutional strategy into guiding principles, which should be tied directly to the institution's overall goals and objectives.
4. Identify and prioritize the primary needs so that those needs can be prioritized. Identify anything that may hinder the successful implementation of the data governance plan.
5. Build a data governance authority framework to outline the policies and procedures that will facilitate the separation of duties among the various data governance roles established by your institution.
6. Assess technology options to determine whether current data structures and technologies can meet your new data governance needs.
7. Make a change management plan to ensure that you can communicate effectively with stakeholders and achieve buy-in from faculty, staff, and leadership across campus—anyone who will need to share data and use new mechanisms for this process.
One of the most common reasons higher education institutions don't implement a data governance plan is because they see it as too large of a project to take on. Many institutions have found it easier to tackle such a project with a supportive leadership team and a group of willing stakeholders. The bottom line is that designing and implementing a comprehensive data governance plan can set your institution up for success both now and in the future.