The Hope Center Launches Institutional Capacity-Building Cohort to Address Basic Needs Insecurity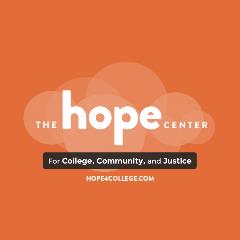 The Hope Center recently launched a new initiative called the Institutional Capacity-Building Cohort (ICBC). Members of the ICBC will work collaboratively with The Hope Center to assess, analyze, and address students' experiences with basic needs insecurity at their institution. Participating in the cohort is intended to empower leaders to impact organizational change and build connections with other colleges. Plus, IR involvement is a requirement for every institution involved.
AIR: Why did The Hope Center launch the ICBC?
The Hope Center Team: ICBC was created to increase the organizational and programmatic capacity of colleges and universities so that they can strengthen and build integrated and collaborative ecosystems to meet students' basic needs and promote academic success.
AIR: What are ICBC's immediate goals?
The Hope Center Team: The immediate goal of the ICBC is provide the tools for institutions to create systemic change in higher education. ICBC member institutions will do this by assessing basic needs, identifying how to address student needs, and collaborating with the Hope Center and other institutions for sustainable improvement. Each member institution will be provided with an individualized approach to creating a basic needs support system on their respective campus.
AIR: Membership requires a 5-7-representative team, including the Director of Institutional Research (IR). How do you anticipate IR contributing to this project?
The Hope Center Team: The ICBC will involve assessing student basic needs through a survey and optional focus groups. Institutional Research offices are equipped with the skills and background knowledge to conduct these assessments efficiently and rigorously. As a member of ICBC teams, Institutional Research Directors will play a critical role in ensuring that data is collected, analyzed, and applied to institutional improvement.
Applications for participation are due May 4, 2021. Visit https://hope4college.com/rc-icbc/ for more information about ICBC including eligibility and application information.