Making Dollars and Sense of the Value of Higher Education
by

Shannon Lee, Jocelyn Milner, David Troutman, Karen Vance
Abundant evidence documents that a college degree confers significant economic and non-economic value for individuals and society. Even so, there is a need to continue to improve methods and data sources to deepen analysis, especially related to equity in outcomes. Stakeholders—students, families, and policy makers—want to know about the post-graduate outcomes for each of our institutions and even individual programs. As Institutional Research (IR) professionals, we need to reach beyond our institutional data sources into public data sources on post-graduation outcomes to tell the story of value evident in data on employment, earnings, geographic movement, career progression, and quality of life (selected data sources are described in another article here).
A state-level and national interest in accountability has encouraged a range of questions about outcomes:
Do students graduate and do so on-time?
Do graduates get jobs? What kinds of jobs? How much do they earn?
Where do they live? Do they stay in-state (for public IHEs)?
Do they spend? Do they save?
Do they pay off their loans? Buy homes? Start and grow businesses?
Do they vote?
The national conversation is driven in part by the cost of higher education to individuals and the nation. Policymakers point to the $1.7 trillion in federal student loan debt carried by 44.7 million Americans, numbers that are staggering in the aggregate. Many analysts emphasize a more representative picture—the average debt load is $28,950 for the 62% of college graduates who carry debt—levels of debt that influence life decisions. Investigators and scholars who delve deeper explore the investment in and payoff of a college education and equity in college outcomes. In this article, we discuss recent events that advance ways of making sense of the value of higher education.
Recent Events that Advance the "Value" Conversation
The Postsecondary Value Commission Report
In May 2021, the Postsecondary Value Commission, a collaboration of the Institute for Higher Education Policy (IHEP) and the Bill & Melinda Gates Foundation (BMGF), released a landmark report titled Equitable Value. This report examines the economic and non-economic value of a college degree and calls on the higher education community to adopt a quantitative framework for advancing equity in educational outcomes. The report's endnotes are themselves an invaluable compilation of relevant research.
The report describes the Postsecondary Value Framework (the framework), a set of six economic value thresholds and two indices that measure progress to equitable experience related to access, affordability, progress, and outcomes. The framework considers measures of value to students and to society. The thresholds and indices measure the economic returns for all students, and how students of color, women, and low-income students compare to their peers. Examples of the economic value thresholds are the "earnings premium," which is met for students who make at least the median earnings in their field of study, and "earnings parity," which is met for systematically marginalized students who reach the median earnings of their advantaged peers. Some of the thresholds can be measured with available public data, though the measurement of others will require the development of new data sources.
The framework's two indices—the Economic Value Index (EVI) and the Economic Value Contribution (EVC)—combine measures of systematically marginalized students' access to an institution and their economic outcomes. The report describes two approaches to calculate these indices—an institutional, student-level record approach conducted by David Troutman at the University of Texas (UT) System and an approach using publicly available data through the College Scorecard by Jordan Matsudairaat Columbia University's Teachers College. The UT System is especially well-positioned to lead on this analysis, having built one of the country's most complete post-secondary outcomes data systems. It includes student-level data for each institution and program that is linked to employment outcomes at the state-level, as well as data from the U.S. Census Bureau Post-Secondary Employment Outcomes (PSEO) project (more below). One important finding is that the value of attending college comes from completing the degree—college attendance without a degree doesn't confer the same value. The College Scorecard analysis differed in allowing for application of these indices to all institutions, but with less complete earnings data. The report includes results summarized by sector (two-year, four-year, public, private not-for-profit, private for-profit) and selected groups (Pell, Black, Latinx, American Indian or Alaskan Native). BMGF and IHEP plan to release a national interactive tool using the College Scorecard data and UT System tool. The primary audiences for both tools are decision-makers at institutions and in federal and state governments. Both tools are built for analysis and comparison, NOT for rankings.
Equitable Value offers extraordinary insight, providing a framework to support institutional work on achieving greater equity in student outcomes and actions for higher education leaders in institutions and at the state and federal levels. IR professionals can use these approaches to evaluate equitable outcomes. This report shows that more robust sources of outcomes data available to institutions will better enable reliable and transparent analysis of equity in college outcomes.
The College Transparency Act (CTA) and Preparing for Changes in Data Policy
The CTA (H.R.2030, S.839) was reintroduced with bipartisan and bicameral support, widespread support in higher education, and with momentum developed since the act was first introduced in 2017. The CTA, when enacted, will require the National Center for Education Statistics (NCES) to establish a secure and privacy-protected student-level data network (SLDN). Student-level data systems are currently prohibited by the Higher Education Opportunity Act. The CTA will create conditions that allow for comprehensive and disaggregated analysis of the student experience across U.S. higher education. We can envision a future under CTA in which IR professionals can access better data sources for studying post-graduation outcomes and, by extension, can better address issues of equity in higher education.
Anticipating passage of CTA, RTI International and IHEP initiated a collaborative planning process. RTI International and IHEP representatives met with data and data policy experts from a range of agencies, organizations, and institutions to develop specifications for a SLDN (Report I, August 2020; Report II, December 2020). NCES is not permitted to directly undertake this planning while CTA is still a bill, so this advanced planning will better position the community for eventual implementation. This partnership was described in an April 2021 eAIR interview. The two 2020 reports are useful reference documents on the data elements, how the legislated requirements could be met at a minimum standard and by a better standard, a crosswalk to IPEDS data element(s), the data source (institution or other source), and key outstanding questions.
Selected Federal Data Sources Related to Graduate Outcomes and Value
In December 2020, the U.S. Department of Education expanded earnings data in the College Scorecard to include median income for students two years after graduation, disaggregated to the field of study (four-digit CIP code), thus expanding this federally provided public source on graduate earnings for all institutions. Earnings are based on matches to W-2 wages and deferred compensation. Data are limited to students who received federal aid and exclude those enrolled in additional schooling and those not in the workforce. In spring 2021, the Association of Public and Land-grant Universities (APLU) integrated these data points into VSA Analytics, providing easy access for institutions who use that tool.
The other expanded federal data source on postsecondary outcomes is the U.S. Census Bureau PSEO project, which covers more than 400 institutions in 11 states as of July 2021, with more states and institutions to be added soon. The PSEO team makes regular updates to the data releases and to the powerful visualizations developed to explore the data. In March 2018, UT System became the first participant in this experimental release of earnings, which is reported by institution, degree field, degree level, and graduation cohort for one, five, and ten years after graduation. University of Wisconsin-Madison (April 2019) and Pennsylvania State University (October 2020) followed (2021 AIR Forum presentation). PSEO matches records of all college graduates from participating institutions with unemployment insurance wage records. For now, earnings and employment data are limited to what's covered by state unemployment insurance systems, which includes 96% of employment. Longitudinal Employer-Household Dynamics (LEHD) plans to link student records with IRS W-2 data, the best data source for earnings. Federally mandated standards for privacy limit disaggregation, and currently data are not disaggregated by race/ethnicity, gender, Pell recipient status, or other socio-demographic variables. Despite limits, PSEO is building the capacity to systematically match all college graduates with available employment and earnings data and to make summary data public.
Summary Implications for IR Professionals
As IR professionals, we celebrate every advance in the availability of public data sources on earnings and outcomes and methods for assessing value. Ideally, public data sources are as readily accessed by one-person IR offices as they are by large IR teams. We advocate for improving public data sources so they can be used for nuanced and disaggregated outcomes analysis, allow for calculation of the monetary return on the investment in a college degree, build financial literacy for student loan borrowers, assess the effectiveness of programs and services, and explore the role of universities in supporting diversity and equity in the workforce.
---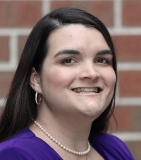 Shannon Lee, Ph.D. is a research associate in the Office of Planning, Assessment, and Institutional Research at the Pennsylvania State University. At Penn State, Shannon has pioneered a wage-matching program that tracks employment and earnings outcomes of Penn State alumni in the state of Pennsylvania. To learn more, visit the We Earn website at https://weearn.psu.edu/. Shannon earned her Ph.D. in Workforce Education and Development from the Pennsylvania State University and her Master's degree in Public Administration from the University of Baltimore.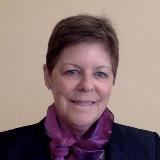 Jocelyn Milner, Ph.D., is the vice provost for academic affairs and director of Academic Planning and Institutional Research at University of Wisconsin-Madison. She has a wide portfolio with interests in data analytics and data governance, student success and equitable graduate outcomes, program quality, institutional efficiency, and institutional accreditation. Milner holds a PhD in Biochemistry from the University of Guelph and has numerous scientific publications, grants, and patents to her credit.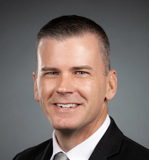 David R. Troutman, Ph.D., is the Associate Vice Chancellor and Chief Data Officer of Institutional Research and Advanced Analytics for the Office of Institutional Research and Analysis (OIRA) at The University of Texas System. As the Associate Vice Chancellor for OIRA, Dr. Troutman and his team of researchers and business intelligence analysts transform data into timely and meaningful information in order to support UT System initiatives and policy decisions across its 13 institutions and to enhance insight, transparency, and accountability. He earned his Ph.D. in Human Development and Family Studies from the University of North Carolina at Greensboro.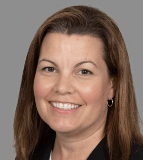 Karen S. Vance, Ph.D., is the associate vice provost for institutional research in the Office of Planning, Assessment, and Institutional Research at Penn State. She has been engaged in educational research, analytics, assessment, and planning for more than 20 years with experience across the P-20 spectrum. Her teaching experience includes various psychology courses, including statistics for psychology majors. She holds a Ph.D. in Experimental Psychology from Texas Christian University with an emphasis in social cognition and stereotypes.