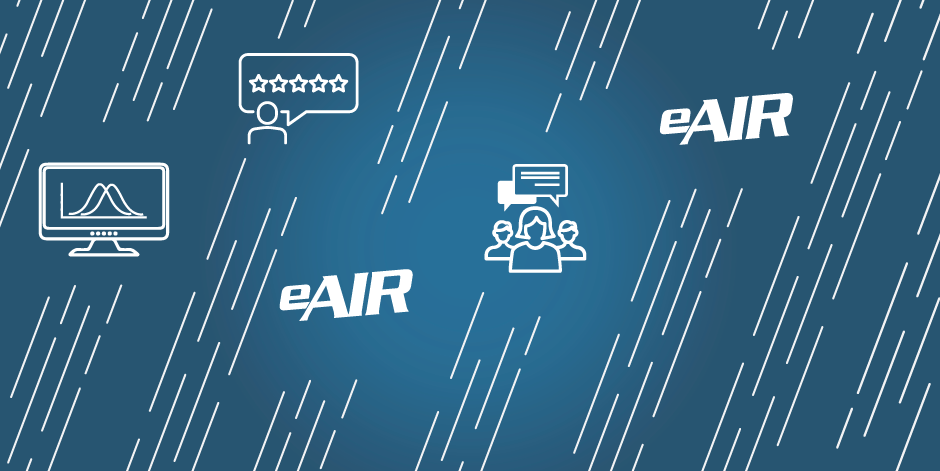 eAIR is the monthly newsletter of the Association for Institutional Research (AIR). From its start in October 1987 to today, eAIR remains one of the most important tools for providing news to the higher education community. This valuable resource includes web-based resources which are available at any time. eAIR is typically delivered on the third Thursday of each month.
Create a free account or update your communication preferences to receive the eAIR newsletter.
---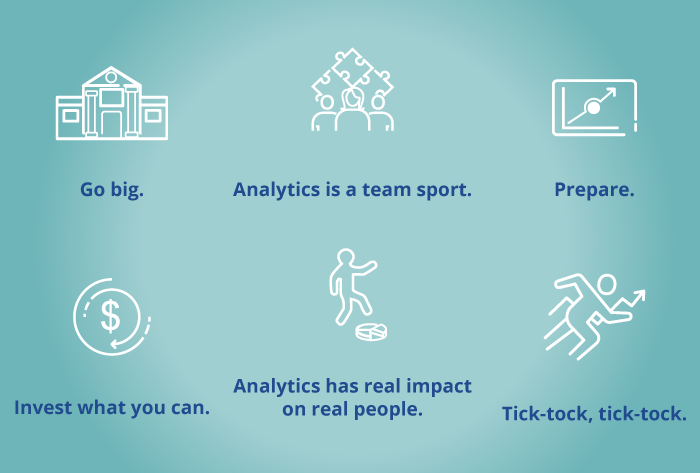 ---
by Michelle Appel, AIR Immediate Past President and Nominations and Elections Committee Chair

It's the time of year that AIR asks for nominations to elected office - Vice President, Board at-large members, and Nominations and Elections Committee (NEC) members. It happens every year, and yet every year it ca...

Read More

about: Nominations Myths Debunked
by Mary Ann Coughlin, Senior Associate Vice President for Academic Affairs, Springfield College

Dear Mary Ann: I have been asked to run weekly meetings with other units on how we're using data and analytics to improve student programs. How can I run effective meetings with various stakeholders in the room, s...

Read More

about: Running Effective Meetings, Avoiding Pitfalls
---
Special Feature / Interview

10.15.19

eAIR recently sat down with Dai Li, Director of Institutional Research and Planning, Pittsburg State University, to talk about IR careers, the benefits of AIR membership, and exciting new projects taking place...

Read More

about: Expanding Understanding of the Profession
Post a new job or view all open positions on AIR's Job Board.
---
Tasha Almond-Dannenbring is now Director of Strategic Accounts at HelioCampus. Te-Hsin Chang is now a Postdoctoral Research Fellow at National Taichung University of Education. India Hampton is now Director of IR, ...

Read More

about: Colleague News
Thanks to Kent Phillippe for presenting Community College Enrollment Crisis? Historical Trends in Community College Enrollment at the 2nd IPEDS Educator web conference for the 2019-20 contract cycle, held September 19, 2...

Read More

about: Thank You to the AIR Community
---
by Lisa Smith, Institutional Research Manager, Northwest College

A MEDIAN IF array formula in Excel will identify the middle number of values that meet certain criteria. An array formula performs an operation on multiple values instead of a single value. In this array formula, we esse...

Read More

about: Excel MEDIAN IF Array Formula
Visual Displays of Data

10.15.19

by Jazmin Zane, Director of Institutional Research, Pepperdine University

See full report (PDF) Introduction Pepperdine is committed to the highest standards of academic excellence and Christian values, where students are strengthened for lives of purpose, service, and leadership. P...

Read More

about: Pepperdine OIE IR Report: Student Diversity by Locale
---
On October 1, the VSA officially became VSA Analytics. With a new platform, new data and new functions, this tool makes it easy for you to use national data for strategic planning and decision making. VSA Analytics combi...

Read More

about: VSA Analytics Announcement