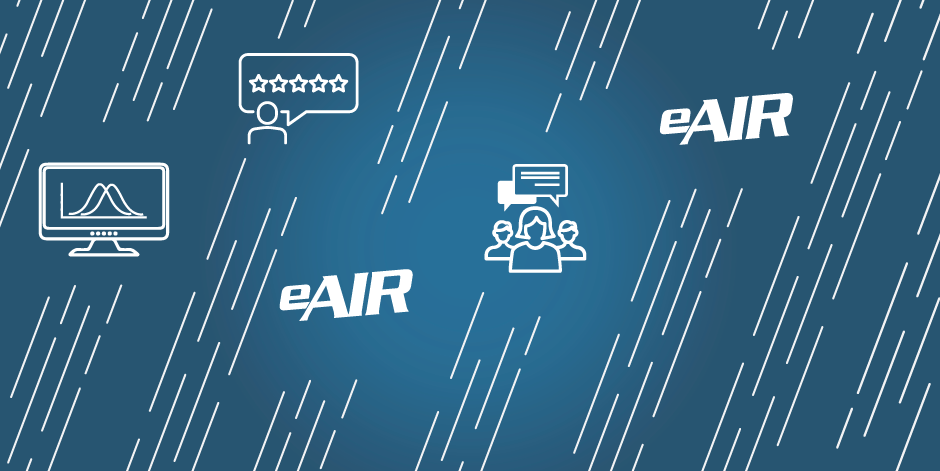 eAIR is the monthly newsletter of the Association for Institutional Research (AIR). From its start in October 1987 to today, eAIR remains one of the most important tools for providing news to the higher education community. This valuable resource includes web-based resources which are available at any time. eAIR is delivered on the third Thursday of each month.
---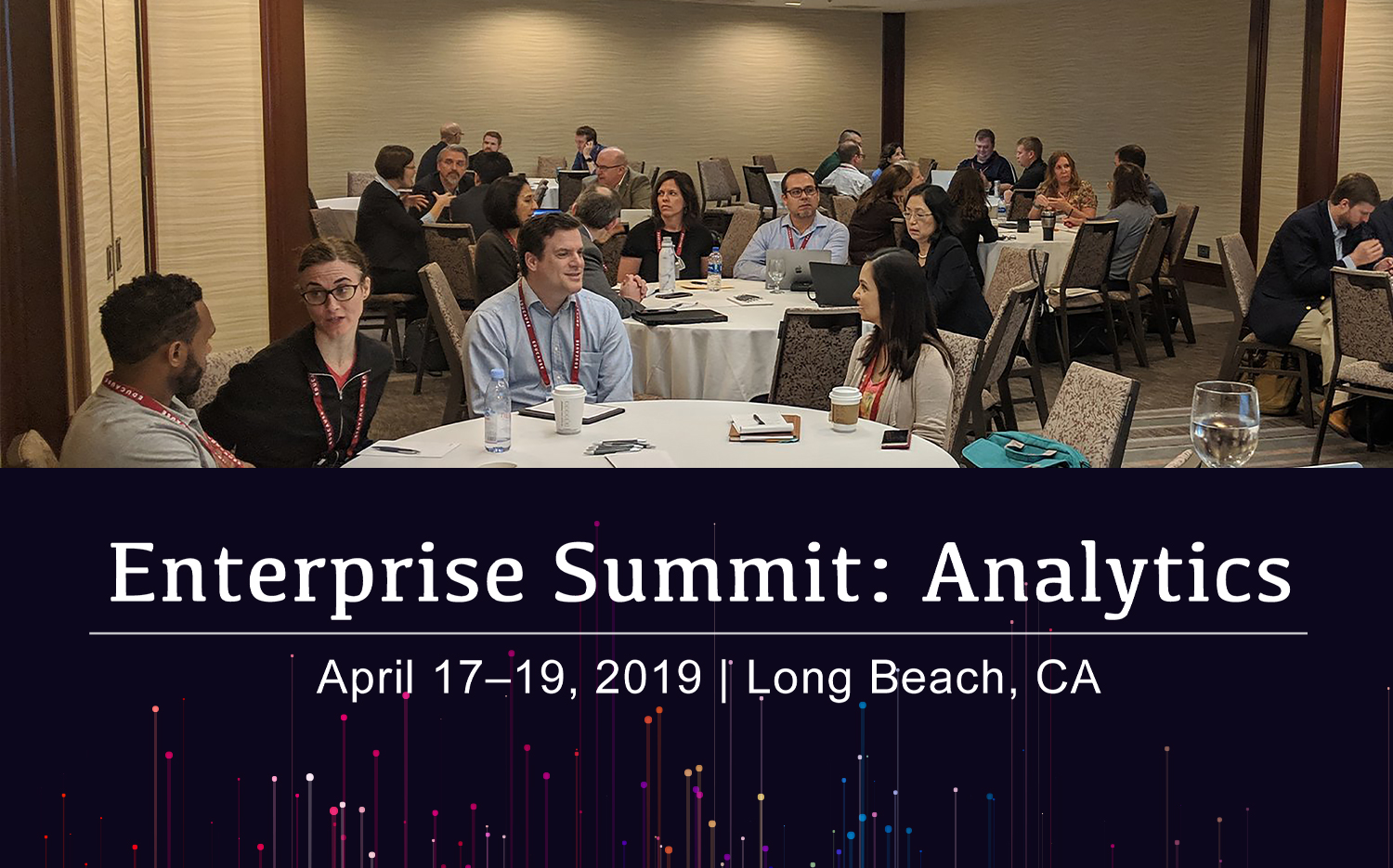 ---
by Michelle Appel, AIR President

It is hard for me to believe that in a matter of weeks the iconic "blue bear" will be peeking into the Denver Convention Center watching over the AIR Forum! I am excited to be returning to the Mile-High City ...

Read More

about: Will We See You in Denver?
by Timothy Chow, Director of Institutional Research, Rose-Hulman Institute of Technology

Dear Timothy: In my office we have recently been discussing how analytics is changing IR. Some see it as getting too much into the weeds and one coworker said it felt like we were "telling people what to do." ...

Read More

about: Analytics Highlight Actionable Insights to Inform Decisions
---
Special Feature / Interview

05.15.19

eAIR recently spoke with Barrie Fitzgerald, Director of Institutional Research, Valdosta State University, about juggling full-time work and graduate school, advice for first-time Forum attendees, being an IR leader...

Read More

about: Leading the Field in Service and Practice
---
Michelle Arrington has retired as Associate Provost for Institutional Research from University of Southern Mississippi. Megan Bolter is now Assistant Director of Institutional Research and Decision Support at Ball State ...

Read More

about: Who's on the Move?
Journal and partner book discounts are back! Keep current with the latest news from influential IR, assessment, and higher education journals and books. Discounted journals include: Assessment Update Journal of ...

Read More

about: Journal/Book Discounts Available
View all open positions or post a new one on AIR's Job Board.
---
The AIR National Survey of IR Offices has collected data from over 1,000 IR offices on metrics such as staffing, compensation, work produced, and clients served. Complete the survey by June 30, 2019, to take advant...

Read More

about: National Survey of IR Offices
by Dale Amburgey, Assistant Director of Institutional Research, Embry-Riddle Aeronautical University

Given that a picture is worth 1,000 words, there will be occasions when you want to make your data visualization show more than just a standard chart. Microsoft Excel offers an easy way to address this by producing a com...

Read More

about: Combination Charts in Excel Made Easy
Visual Displays of Data

05.15.19

by Steve Miller, Director/Sr. Analyst Institutional Research, University of Cincinnati Blue Ash College

University of Cincinnati students often take classes offered at other UC campuses and vice versa. UC Blue Ash regional campus administrators and academic chairs wanted to better understand how many UCBA students we...

Read More

about: Course Enrollment Trends Dashboard
---
Reports & Tools A Crisis in Confidence in Higher Ed (Angela Henderson) This report examines possible factors impacting Gallup's finding that confidence in higher education in the U.S. has decreased significantl...

Read More

about: The Changing Face of College
Authors who submit materials to AIR publications receive feedback from AIR members. Thank you to the following individuals who reviewed manuscripts submitted for the spring 2019 volume of The AIR Professional File: Doug ...

Read More

about: Thank You to the AIR Community