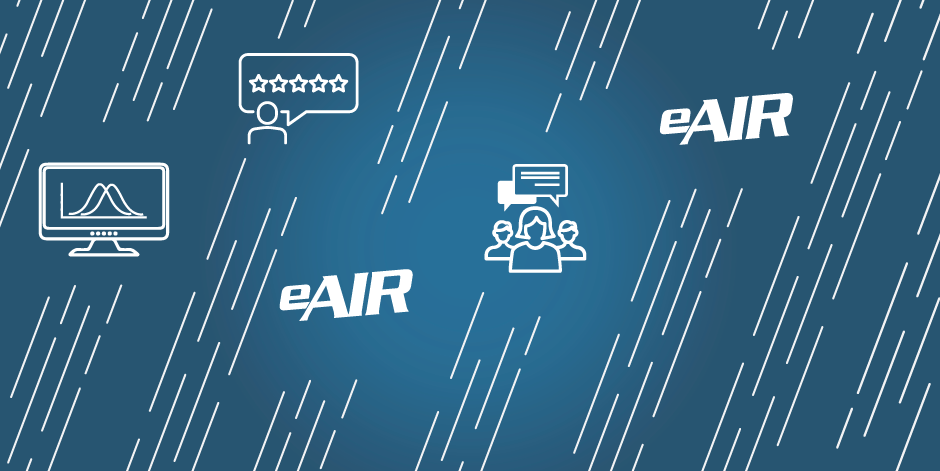 eAIR is the monthly newsletter of the Association for Institutional Research (AIR). From its start in October 1987 to today, eAIR remains one of the most important tools for providing news to the higher education community. This valuable resource includes web-based resources which are available at any time. eAIR is delivered on the third Thursday of each month.
Create a free account or update your communication preferences to receive the eAIR newsletter.
---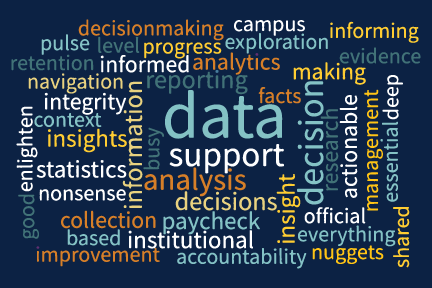 Institutional research (IR) professionals and scholars have continuously revisited the question "What is IR?" One explanation for the recurrent question is that the practice and discipline of IR continues to ...
Read More

about: An Exploration: What is IR?
---
by Martin B. Fortner, AIR President

Since inception, the Association for Institutional Research (AIR) has demonstrated a strong commitment to creating and sustaining vigorous data informed decision cultures within postsecondary education. Remarkably, this...

Read More

about: AIR Membership has its Privileges
by Ron Severtis, Director, Office of Institutional Effectiveness, Indiana University Southeast

Dear Ron: We are implementing efforts to better push self-service data to our users. Do you have tips or advice on how they might use the data to inform decision making? I'm glad you asked! That is a question that ...

Read More

about: Using Self-service Data to Inform Decision Making
---
View all open positions or post a new one on AIR's Job Board.
---
Jeff Seybert, a longtime AIR member, passed away on June 19. Jeff was a giant in the field of institutional research, especially as it affected community colleges. He was a past recipient of the John Stecklein Distinguis...

Read More

about: Colleagues on the Move
Keep current with the latest news from influential IR, assessment, and higher education journals. In the July 2019 edition of Journal News, you'll find the call for an Editor for the Community College Review (CCR) j...

Read More

about: Latest Journal News
---
by Jinny Case, Senior Research Analyst and Ashwin Jayagopal, Institutional Research Analyst, University of Texas at San Antonio

Our institutional research analysts frequently extract data and modify the structure of data using SQL to suit the needs of data consumers or to ease analysis. Often, we need to aggregate tables containing multiple rows ...

Read More

about: Using the Listagg Function in SQL
Visual Displays of Data

07.12.19

by James Sanders, Director of Institutional Research, Spelman College

Each year, most Institutional Research (IR) offices publish a Fact Book containing all the facts and figures pertaining to their institutions for distribution to board members, the leadership team, faculty, staff, and st...

Read More

about: The Digital Fact Book: A Journey from Data to Storytelling
---
Reports & Tools 'Lost Decade' Casts a Post-Recession Shadow on State Finances A recent issue brief by The Pew Charitable Trusts examines the lingering effects of the Great Recession on state economi...

Read More

about: The Condition of Education
Thank you to the outstanding IR in the Know contributors who submitted articles during the second quarter of 2019: Eric Atchison, Angela Henderson, and Casey Kerins. Thank you to Archie Cubarrubia for presenting U...

Read More

about: Thank You to the AIR Community