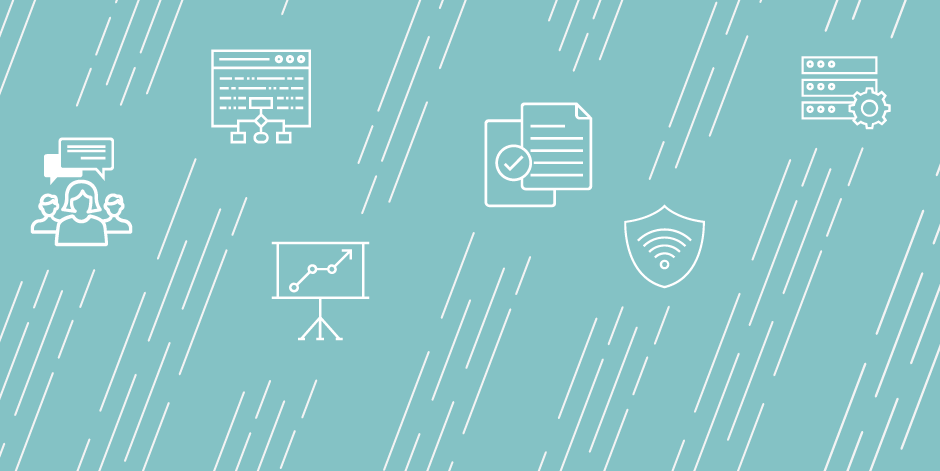 AIR is the most comprehensive source on the internet for finding a job in institutional research and assessment. The AIR Job Board posts open positions at U.S. and international institutions of higher education and related organizations. With over 15,000 visitors per month, the Job Board is the premier online location to post, and search for, openings for positions in IR and related fields. Currently, this service is provided to individuals/organizations free of charge. All that is required is an AIR account.
The interactive Job Board is temporarily unavailable. However, this feature should be available by mid-February. In the interim, the current list of jobs is available below.

Email jobboard@airweb.org with the subject line "Please Notify Me" to receive an email when the AIR job board becomes available.
| | | | | | |
| --- | --- | --- | --- | --- | --- |
| Job Title | Institution | Location | Salary Range | Application Due Date | Posted On |
| Senior Research Analyst | Moraine Valley Community College | Illinois | $40,000 - $60,000 | 01/31/2019 | 1/11/2019 |
| Senior Research Analyst | Moraine Valley Community College | Illinois | $40,000 - $60,000 | 1/31/19 | 1/11/2019 |
| Director of Institutional Research | Maryville University | Missouri | Dependent on qualifications and experience | n/a | 1/11/2019 |
| Research and Assessment Data Analyst | Wayne County Community College District | Michigan | Dependent on qualifications and experience | March 29, 2019 | 1/11/2019 |
| Research Data Manager | Spelman College | Georgia | $40,000 - $60,000 | 01/24/19 | 1/11/2019 |
| Director of Institutional Research & Decision Support | Olin College of Engineering | Massachusetts | Dependent on qualifications and experience | Open until filled | 1/11/2019 |
| Associate Director for Institutional Effectiveness (Institutional Research Manag | CUNY - The Graduate Center | New York | Dependent on qualifications and experience | 1/28/19 | 1/11/2019 |
| Assessment Specialist (Institutional Research Specialist) – Office of Institutio | CUNY - The Graduate Center | New York | Dependent on qualifications and experience | 1/28/19 | 1/11/2019 |
| Institutional Researcher | University of New Mexico-Taos Branch Campus | New Mexico | $40,000 - $60,000 | Best consideration by 1/22/19; open until filled | 1/11/2019 |
| Associate Director of Data Management | Northeastern University | Massachusetts | Dependent on qualifications and experience | Open until filled | 1/11/2019 |
| ASSISTANT/ASSOCIATE DIRECTOR OF INSTITUTIONAL RESEARCH | Union College | New York | Dependent on qualifications and experience | na | 1/8/2019 |
| Research Analyst 4 | Oregon Institute of Technology | Oregon | $40,000 - $60,000 | Open Until Filled | 1/8/2019 |
| Research and Assessment Specialist | LSA Opportunity Hub, University of Michigan | Michigan | $60,000 - $80,000 | January 15, 2019 | 1/8/2019 |
| Assistant Provost for Institutional Research and Effectiveness | Miami University | Ohio | Dependent on qualifications and experience | Until Filled | 1/8/2019 |
| Sr. Research Analyst | Collin County Community College District | Texas | $40,000 - $60,000 | Open until filled. | 1/8/2019 |
| Director of Institutional Research | Claremont Graduate University | California | Dependent on qualifications and experience | Open until filled | 1/8/2019 |
| Senior Institutional Research Analyst | San Francisco State University | California | Dependent on qualifications and experience | Open until filled | 1/8/2019 |
| Research Analyst/Trainer | University of Alaska Anchorage | Alaska | Dependent on qualifications and experience | Until Filled | 1/8/2019 |
| Director of Assessment | Mount Wachusett Community College | Massachusetts | $80,000 - $100,000 | 01/18/2019 | 1/8/2019 |
| Assistant Provost for Institutional Research and Effectiveness | Miami University | Ohio | Dependent on qualifications and experience | Until Filled | 1/8/2019 |
| Institutional Research Data Analyst | Gonzaga University | Washington | Dependent on qualifications and experience | Open until filled | 1/8/2019 |
| Associate, Academic and Institutional Studies ll (Research Associate) | California State University, Bakersfield | California | Dependent on qualifications and experience | Priority filing by Jan 15, 2019, this position will remain open until filled | 1/8/2019 |
| Director, Institutional Research | The University of Akron | Ohio | Dependent on qualifications and experience | January 20, 2019 | 12/21/2018 |
| Associate Vice President for Institutional Research and Decision Support | Ball State University | Indiana | Dependent on qualifications and experience | January 11, 2019 | 12/21/2018 |
| Business Intelligence Analyst | University of North Carolina System Office | North Carolina | Dependent on qualifications and experience | January 21, 2019 | 12/21/2018 |
| Associate Vice President - Institutional Research & Decision Support Services | Mott Community College | Michigan | Dependent on qualifications and experience | President | 12/21/2018 |
| Data Analyst, Institutional Research | Milwaukee Area Technical College | Wisconsin | $60,000 - $80,000 | 1/11/2019 | 12/21/2018 |
| Executive Director of Institutional Effectiveness | Oakland Community College | Michigan | $80,000 - $100,000 | Open until filled, first review of applications January 14, 2019 | 12/21/2018 |
| Dean, General Education | Miami Dade College | Florida | $100,000 and Higher | Open until Filled | 12/21/2018 |
| Research and Assessment Associate | University of Detroit Mercy | Michigan | $20,000 - $40,000 | 02/01/18 | 12/21/2018 |
| Institutional Research and Planning, Vice Provost | Miami Dade College | Florida | $100,000 and Higher | Open until Filled | 12/21/2018 |
| Institutional Research Analyst | Excelsior College | New York | Dependent on qualifications and experience | January 2, 2019 | 12/21/2018 |
| Post-Doctoral Associate- Molecular Therapeutics & Cancer Disparity | University of Minnesota | Minnesota | $40,000 - $60,000 | March 1, 2019 | 12/21/2018 |
| Resource & Policy Analyst | University of Illinois System | Illinois | Dependent on qualifications and experience | 01/11/2019 | 12/21/2018 |
| Institutional Research Analyst | Suffolk University | Massachusetts | Dependent on qualifications and experience | 3/1/2018 | 12/21/2018 |
| Institutional Research Analyst | Excelsior College | New York | Dependent on qualifications and experience | 1/2/2019 | 12/21/2018 |
| Director of Institutional Assessment | Prince George's Community College | Maryland | Dependent on qualifications and experience | First review of applications will begin January 11, 2019. | 12/21/2018 |
| Assistant Vice President, Strategy & Analysis | Salt Lake Community College | Utah | $80,000 - $100,000 | 01/04/2019 (Priority Review) | 12/21/2018 |
| Data Administrator Intermediate | Georgia State University | Georgia | Dependent on qualifications and experience | Applications accepted until filled | 12/21/2018 |
| Research Analyst | University of Alaska Southeast | Alaska | Dependent on qualifications and experience | Feb 4, 2019 | 12/21/2018 |
| Assistant Director - Data & Analytics | UCLA | California | $100,000 and Higher | January 31, 2019 | 12/21/2018 |
| Assistant/Associate Director of Assessment | Virginia Military Institute | Virginia | Dependent on qualifications and experience | Open Until Filled | 12/21/2018 |
| Research Analyst, Research/Institutional Effectiveness | Shasta College | California | Dependent on qualifications and experience | 1/7/2019 | 12/21/2018 |
| Data Analyst | Our Lady of the Lake University | Texas | Dependent on qualifications and experience | Until Filled | 12/21/2018 |
| Head of Institutional Research and Analytics (100%) | ETH Zurich - Swiss Federal Institute of Technology, Zurich | | Dependent on qualifications and experience | January 16, 2019 | 12/21/2018 |
| Market Analyst | UC San Diego | California | $40,000 - $60,000 | Wed 1/2/2019 | 12/21/2018 |
| IT Tech Associate- Institutional Research Analyst | Southern Illinois University Carbondale | Illinois | $40,000 - $60,000 | January 3 | 12/21/2018 |
| Institutional Research Manager | College Of Western Idaho | Idaho | $60,000 - $80,000 | Until Filled | 12/21/2018 |
| Director of Institutional Research | SUNY Jamestown Community College | New York | $60,000 - $80,000 | N/A | 12/21/2018 |
| Director of Institutional Research and Effectiveness | Navarro College | Texas | $60,000 - $80,000 | Until Filled | 12/21/2018 |
| Data Management Specialist - IPEDS | Middle States Commission on Higher Education (MSCHE) | Pennsylvania | $40,000 - $60,000 | Open until filled | 12/21/2018 |
| Research Specialist | Council on Social Work Education | Virginia | $60,000 - $80,000 | open until filled | 12/21/2018 |
| Director of Research | NALP-National Association for Law Placement | District of Columbia | Dependent on qualifications and experience | January 15, 2019 | 12/21/2018 |
| Data Analyst | Murray State University | Kentucky | Dependent on qualifications and experience | January 2, 2019 | 12/21/2018 |
| Associate Provost for Institutional Research | Harvard University | Massachusetts | $100,000 and Higher | Open until filled | 12/13/2018 |
| Institutional Effectiveness Coordinator | ECPI University | Virginia | $40,000 - $60,000 | 1/30/2019 | 12/13/2018 |
| Institutional Research Specialist | Southern Connecticut State University | Connecticut | Dependent on qualifications and experience | January 11, 2019 | 12/13/2018 |
| Assistant Vice President for Institutional Effectiveness | University of Missouri System | Missouri | Dependent on qualifications and experience | Preferred application date: January, 19, 2019 | 12/13/2018 |
| Institutional Research Analyst | University of Cincinnati | Ohio | Dependent on qualifications and experience | January 1, 2019 | 12/13/2018 |
| Senior Research Analyst - Access and Success | The City University of New York (CUNY) | New York | $60,000 - $80,000 | 2/28/19 | 12/13/2018 |
| IT Data Modeler | Wright State University | Ohio | Dependent on qualifications and experience | January 14, 2019 | 12/13/2018 |
| Data & Research Analyst | California State University Channel Islands | California | $80,000 - $100,000 | A.S.A.P. | 12/13/2018 |
| Research Analyst and Data Manager | Higher Education Data Sharing Consortium | Indiana | $40,000 - $60,000 | Review of applications will begin immediately. | 12/13/2018 |
| Data Manager, Institutional Effectiveness | Albany College of Pharmacy and Health Sciences | New York | Dependent on qualifications and experience | open until filled | 12/13/2018 |
| Operations Research Analyst | Hampton University | Virginia | Dependent on qualifications and experience | Open until filled | 12/13/2018 |
| Research Fellow – Prisoner Reentry Institute Evaluation | The City University of New York (CUNY) | New York | Dependent on qualifications and experience | 2/3/19 | 12/13/2018 |
| Research Fellow – Prisoner Reentry Institute Evaluation | The City University of New York (CUNY) | New York | Dependent on qualifications and experience | 2/3/19 | 12/13/2018 |
| Director of Assessment | University of Central Arkansas | Arkansas | Dependent on qualifications and experience | January 13, 2019 | 12/13/2018 |
| Institutional Research Analyst | University of the Pacific | California | $40,000 - $60,000 | Open until filled. | 12/13/2018 |
| Director Institutional Effectiveness & Accreditation Liaison Officer | Samuel Merritt University | California | Dependent on qualifications and experience | - | 12/13/2018 |
| Institutional Research Analyst | Springfield College | Massachusetts | Dependent on qualifications and experience | asap | 12/13/2018 |
| Assessment and Accreditation Specialist | American College of Education | | Dependent on qualifications and experience | January 15, 2019 | 12/13/2018 |
| Associate Registrar for Technology | University of North Carolina Charlotte | North Carolina | $60,000 - $80,000 | Open until filled. | 12/13/2018 |
| Associate Director of Institutional Research | University of Maryland, Baltimore County (UMBC) | Maryland | $80,000 - $100,000 | 1/7/2019 | 12/13/2018 |
| Data Analyst | U.S. News & World Report | District of Columbia | Dependent on qualifications and experience | n/a | 12/13/2018 |
| Senior Associate, Strategy (Planning and Evaluation) | The Pew Charitable Trusts | District of Columbia | Dependent on qualifications and experience | open til filled | 12/13/2018 |
| Assistant Director of Institutional Research, Analysis and Planning | Bates College | Maine | Dependent on qualifications and experience | Open until filled | 12/13/2018 |
| Dean, Planning, Research & Institutional Effectiveness | North Lake College, Dallas County Community College Districk | Texas | $80,000 - $100,000 | 1/4/2019 | 12/13/2018 |
| Enrollment Analyst | Suffolk University | Massachusetts | Dependent on qualifications and experience | 3/1/2018 | 12/13/2018 |
| Director of Institutional Research | Iowa State University | Iowa | Dependent on qualifications and experience | NA | 12/13/2018 |
| Client Solutions Associate | Academic Analytics, L.L.C. | North Carolina | $60,000 - $80,000 | 12/15/2018 | 12/13/2018 |
| Associate Director for Compliance and Accreditation | New Jersey Institute of Technology | New Jersey | Dependent on qualifications and experience | December 15, 2018 | 12/13/2018 |
| Coordinator, Program Agenda | The Pew Charitable Trusts | District of Columbia | Dependent on qualifications and experience | open until filled | 12/13/2018 |
| Senior Research Associate | DePaul University | Illinois | Dependent on qualifications and experience | Until Filled | 12/13/2018 |
| Research Data Analyst | University of North Dakota | North Dakota | Dependent on qualifications and experience | 12/31/2018 | 12/13/2018 |
| Data Scientist | University of North Dakota | North Dakota | Dependent on qualifications and experience | 12/31/2018 | 12/13/2018 |
| Research Associate (Researcher 4) | University of Minnesota | Minnesota | Dependent on qualifications and experience | January 31, 2019 | 12/13/2018 |
| Program Analyst | Life Chiropractic College West | California | Dependent on qualifications and experience | 12.21.18 | 12/13/2018 |
| Director of Assessment | Tulane University | Louisiana | Dependent on qualifications and experience | January 11, 2019 | 12/13/2018 |
| Assistant Director of Institutional Assessment | THE JOHN MARSHALL LAW SCHOOL | Illinois | Dependent on qualifications and experience | until position filled | 12/13/2018 |
| MnSCU Academic Supervisor 3- Director of Institutional Effectiveness | Minneapolis College | Minnesota | Dependent on qualifications and experience | Open until filled | 12/13/2018 |
| Institutional Research Analyst | University of Illinois at Chicago | Illinois | $60,000 - $80,000 | December 21, 2018 | 12/13/2018 |
| Assistant Director of Institutional Research, Analysis and Planning | Bates College | Maine | Dependent on qualifications and experience | open until filled | 12/13/2018 |
| Manager, Market Research and Evaluation | American Society of Association Executives | District of Columbia | $40,000 - $60,000 | N/A | 12/13/2018 |