Thank you for visiting the AIR Job Board. We are experiencing technical difficulties resulting in some job listings not appearing at this time. Rest assured, our team is working diligently to resolve the issue. We apologize for the inconvenience. Be sure to check back soon!
Search for openings in IR, effectiveness, assessment, planning, and related fields at higher education institutions in the U.S. and abroad.
Job Board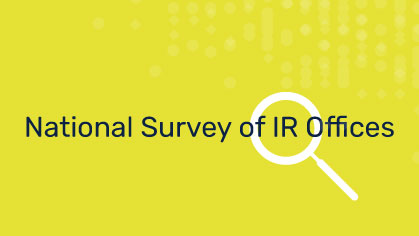 Complete the survey to contribute to the knowledge and understanding of the IR function. Plus, automatically gain access to basic benchmarking next year!
Take the Survey