eAIR is the monthly newsletter of the Association for Institutional Research (AIR). From its start in October 1987 to today, eAIR remains one of the most important tools for providing news to the higher education community. This valuable resource includes web-based resources which are available at any time. eAIR is typically delivered on the third Thursday of each month.
Create a free account or update your communication preferences to receive the eAIR newsletter.
---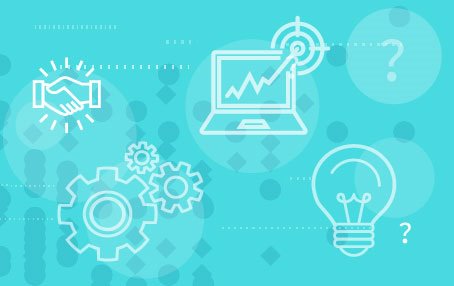 by Christine M. Keller, AIR Executive Director & CEO and Michelle Appel, AIR Immediate Past President
You are the recipient of a data request from a program director who believes that poor performance by students from a local high school is threatening the program's reputation. As part of an effort to build support for r...
Read More

about: Ethics for a New Era: The AIR Statement of Ethical Principles
by Michelle Appel, AIR Immediate Past President & Nominations and Elections Chair

It's election season—AIR election season, that is. And while it may be tempting to block all incoming information with the words "ballot" or "vote" in it, we need you to help us as we ...

Read More

about: Every Vote Counts
by Felice Billups, Professor, Educational Leadership Doctoral Program, Johnson & Wales University

Dear Felice: How can I become an 'information activist' or 'storyteller' in support of my institution's move to increase data-informed decision making? I am so glad you are seeing an increas...

Read More

about: Storytelling Supports Data-Informed Decision Making
Article

Data Governance

02.20.20

by Henry Zheng, The Ohio State University and Vaughn Hopkins, Delaware State University

Starting this month, Vaughn Hopkins, Executive Director of Institutional Research, Planning, and Analytics, Delaware State University and Henry Zheng, Senior Associate Vice President for Strategic Analytics, The Ohio Sta...

Read More

about: Data Governance: It's a Process
National Survey Data Bite

02.20.20

The AIR National Survey of IR Offices collects data as part of a national benchmarking project to help leaders of IR offices compare their office operations against their peers to identify areas of needed improvement. Th...

Read More

about: Help Improve the National Survey of IR Offices
Post a new job or view all open positions on AIR's Job Board.
William (Bill) Tetlow passed away peacefully at the VA Hospital in Aurora, CO on December 27, 2019 at the age of 81. Bill was a founding AIR member, a past president, an emeritus member, and was very involved in IR...

Read More

about: Colleague News
This month, check out an announcement about SEM Quarterly, published by AACRAO. SEMQ seeks manuscripts based on original research or practice in strategic enrollment management, demonstrating familiarity w...

Read More

about: SEM Quarterly - Call for Manuscripts
by Marcia Finch, Senior Institutional Research Analyst, Neumann University

In Microsoft Excel, you've probably seen Power Pivot and Data Model, but have you discovered Power Query? Power Query is a tool introduced in 2013, which is available to all users who have Excel 2016 or later and/o...

Read More

about: Excel Power Query Saves Time
Visual Displays of Data

02.20.20

by Cheryl Rollins, Director of Institutional Research; Linda Loubert, Interim Chair, Economics; Jamal Rollins, Volunteer; and Taj Rollins, Doctoral Student - Morgan State University

Morgan State University commissioned an economic impact study in 2018. The publication of this study and the desire of the Office of Institutional Research to contribute data points to demonstrate the impact of our stake...

Read More

about: Mapping Economic Impact
AIR welcomes brief conference/event announcements of interest to the IR and higher education communities.