eAIR is the monthly newsletter of the Association for Institutional Research (AIR). From its start in October 1987 to today, eAIR remains one of the most important tools for providing news to the higher education community. This valuable resource includes web-based resources which are available at any time. eAIR is typically delivered the second or third Thursday of each month.
Create a free account or update your communication preferences to receive the eAIR newsletter.
---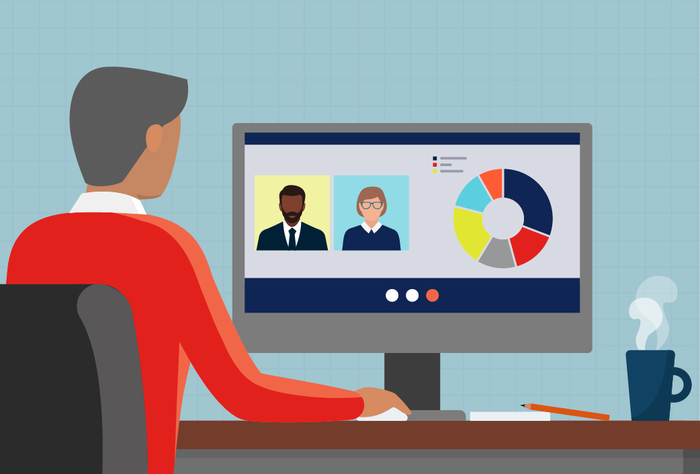 by M. Suzanne Simpson, Director of Institutional Research & Assessment, University of Alabama in Huntsville
As we become accustomed to working from home and/or the skeleton crews in our offices, many of us have adjusted our definition of what it means to connect with colleagues and keep a seat at the table to have our voices h...
Read More

about: Data Professionals Stay Productive at Home During COVID-19
by Martin B. Fortner, AIR President

As you may be aware, the annual AIR Forum scheduled for later this month in New Orleans was canceled due to the COVID-19 pandemic. However, AIR is hosting a premier event in its place – a virtual conference for hig...

Read More

about: AIR Forum Virtual: A Premier Event

Each year, AIR recognizes and celebrates individuals who have made extraordinary contributions to the success of the association and the profession through their leadership, service, and scholarship. The three prestigio...
Read More

about: Announcing the 2020 AIR Award Winners
Special Feature / Interview

05.18.20

by Ellen Peters, Associate Provost, Institutional Research, Planning, & Student Success, University of Puget Sound

About a week into this adventure, I felt like I had a new job—and in some ways that was true. But in other ways, I was doing the same work but toward different purposes. Still administering surveys, still producing...

Read More

about: Leading in the Midst of COVID-19
by Vaughn Hopkins, Delaware State University and Henry Zheng, The Ohio State University

This month, we provide an overview of a data governance process. Have you ever spent a great deal of time looking through documents, databases, or files on your shared network based on a request you receive? You kno...

Read More

about: Data Governance Process: An Overview
Shama Akhtar is now Director of Institutional Effectiveness, Goucher College. Jennifer Causey is now a Research Associate at National Student Clearinghouse. Catherine Garcia is now Executive Director of Institutiona...

Read More

about: Colleague News
Ethics Spotlight

05.18.20

by Leah Ewing Ross, AIR Senior Director for Research & Initiatives

As data professionals, we expect each other to approach our work with integrity. It is rare to find someone in this field who operates with malintent. Yet as we know, most things in life are not clear cut, including ethi...

Read More

about: Ethics in Action: The Ideal and the Everyday
Post a new job or view all open positions on AIR's Job Board.
National Survey Data Bite

05.15.20

Academic requirements of the office leader vary by the institution and the role that the office leader plays at their institution. In general, post-graduate degrees are commonplace among office leaders. We asked off...

Read More

about: Academic Requirements of the IR Office Leader
by Daniel Vollrath, Research Analyst, Wayne State University

If you're looking for an excuse nowadays to spend more time inside on a computer, I recommend visiting the subreddit r/dataisbeautiful. Users submit all kinds of visualizations along with details of how they were c...

Read More

about: Creating Animations in R
Visual Displays of Data

05.18.20

by Vaughn Hopkins, Executive Director, Institutional Research, Planning, and Analytics, Delaware State University

Each year, our Institutional Effectiveness (IE) office publishes an annual report for our Academic Affairs unit, which is one of five administrative divisions at Delaware State University. The Office of the Provost and E...

Read More

about: Facts at a Glance Dashboard