eAIR is the monthly newsletter of the Association for Institutional Research (AIR). From its start in October 1987 to today, eAIR remains one of the most important tools for providing news to the higher education community. This valuable resource includes web-based resources which are available at any time. eAIR is typically delivered on the third Thursday of each month.
Create a free account or update your communication preferences to receive the eAIR newsletter.
---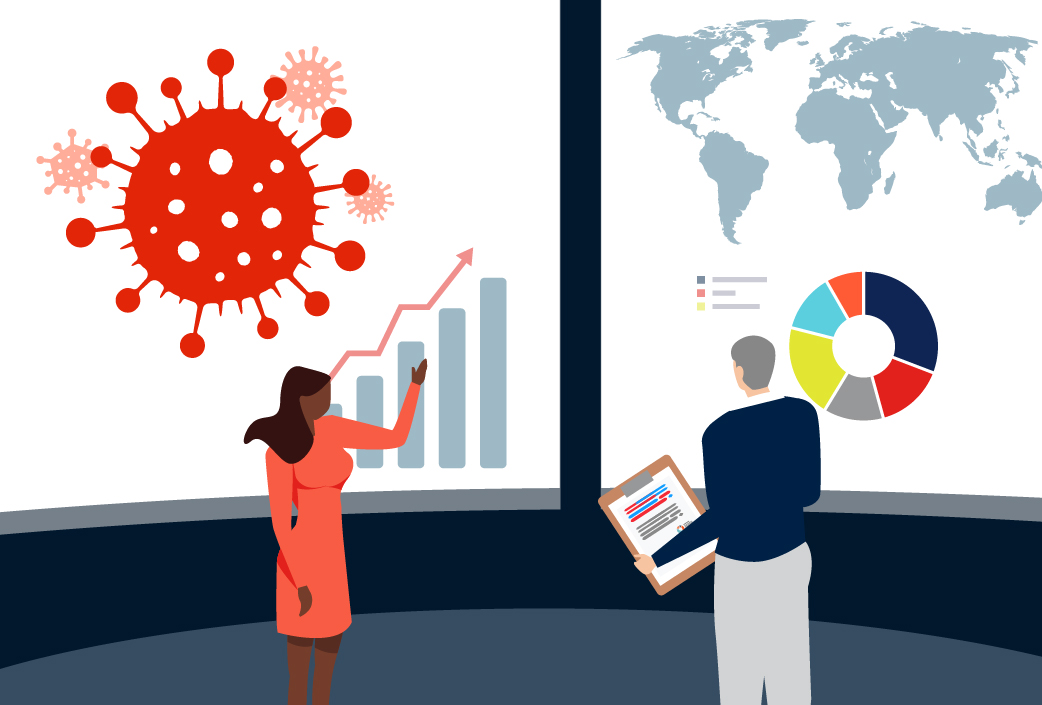 Article

Featured

03.24.20
COVID-19 has become a global pandemic and has caused disruption to life as we know it. As of April 2, at least 216,000 cases of the virus had been reported in the U.S. alone. Colleges and universities are responding...
Read More

about: COVID-19: Institutions Respond and Act
by Sonia Schaible Brandon, Associate Vice President, Institutional Research and Decision Support, Ball State University

Dear Sonia: My IR director wants us to create a data management system that can house a data lake. What is a data lake and how can we accomplish this? For institutional research and chief data officers (CDOs), one of th...

Read More

about: The Next Big Thing for IR: The Data Lake
Ethics Spotlight

03.24.20

by Stephan Cooley, AIR Project Analyst for Research & Initiatives

As data professionals, we strive to do our work with integrity; however, applying ethical principles in practice isn't always easy. AIR crafted a resource based on scenarios shared by data professionals to help nav...

Read More

about: Ethics in Action
AIR elections, which closed earlier this month, produced a dynamic set of new officers who are looking toward the future of higher education and our association. eAIR caught up with these members and posed the ...

Read More

about: Newly Elected Officers Share Vision
Post a new job or view all open positions on AIR's Job Board.
Rassoul Dastmozd has retired as President/CEO from Saint Paul College. Sarah Fitzgerald is now Assessment Librarian at the University of Massachusetts-Amherst. Nancy Floyd is now Senior System Director for Research at th...

Read More

about: Changing Scene
by Vaughn Hopkins, Delaware State University and Henry Zheng, The Ohio State University

This month, the authors discuss why data governance is needed in higher education. Data are everywhere, and higher education has more than its fair share. From student data to business data to research data, there a...

Read More

about: Higher Education Needs Data Governance
This month, Journal News highlights the Journal of The First-Year Experience & Students in Transition. The latest issue Volume 32, No. 1, is now available online. To read an abstract for one of the articles...

Read More

about: Journal of The First-Year Experience
by Brooke Kile, Director of Institutional Research, Marian University

For information where online dashboards are not available, my office frequently uses pivot tables to visualize large sets of data for our stakeholders. Often times, we use the same data set for multiple visualizations li...

Read More

about: Using Slicers to Update Pivot Tables
Visual Displays of Data

03.24.20

by Alicia Betsinger, Associate Provost, Institutional Research, Dartmouth College

In preparation for reaccreditation, Dartmouth's Office of Institutional Research decided to transform student outcomes data from multiple sources and formats into compelling visualizations. The publicly-available v...

Read More

about: Student Outcomes: Kicking it up a Notch with Tableau