National Survey Data Bite

06.19.19
Benchmarking the IR Office
Why benchmark? A benchmarking project allows you to access credible information about your peer or aspirant IR Offices. That information can help you understand if your office is performing efficiently and effectively, and if your office is resourced adequately for the work that's expected of you.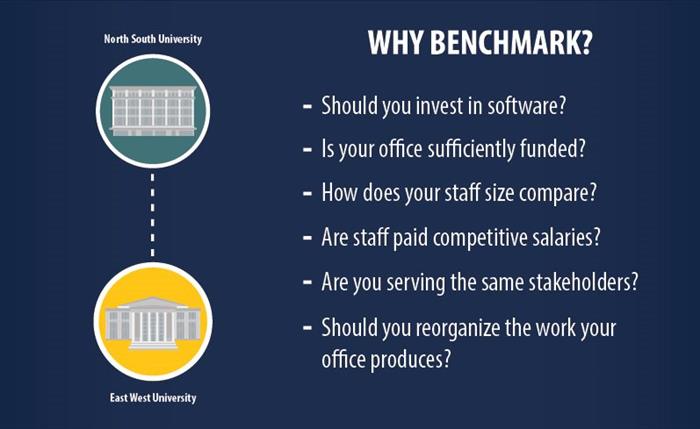 Without credible evidence that improvement is needed, it becomes an issue of opinion. Perhaps you have tried to argue that your office is under-resourced for the work that it's expected to perform. But without evidence that others are performing at higher levels, it becomes an endless argument. Ultimately, benchmarking data changes the conversation from "is something wrong?" to "how can we improve?"
The National Survey allows you to leverage benchmarking data by putting the right information into the hands of the right people to initiate and sustain improvement.
Complete the survey by June 30 to ensure that your institution's data are included in the national report. To learn more, visit the National Survey page or email NSIRO@airweb.org.
Back to National Survey Data Bite