Congratulations, 2021 AIR Community College Scholarship Winners!
AIR is pleased to provide scholarships that facilitate the professional growth and development of institutional research professionals.
The Community College Scholarship supports early-career institutional research professionals employed at community colleges by providing registration assistance for the online portion of A Holistic Approach to Institutional Research.
These scholarships are awarded on an annual basis. AIR is proud to congratulate this year's scholarship winners.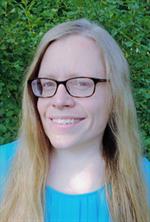 Agnes Engstrom
Agnes has been a Data Research Analyst at Harper College in Palatine, IL, since August 2020. Her work includes analyzing data, building institutional dashboards and creating predictive models to support decision making. She has a Bachelor of Business Administration from Loyola University Chicago and a Certificate in Business Analytics from Northwestern University.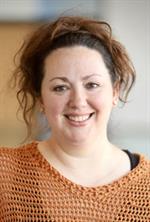 Randi Gruver
Randi Gruver is an IE Coordinator at Iowa Central Community College. She is a skilled statistician and loves "geeking out on data, making the six-week Holistic Approach course a delightful experience." When she's not analyzing data, you might find Randi tending to the donkeys on the farm she shares with her husband, playing the tenor guitar and singing, knitting or crocheting something, DIYing anything she can get her hands on, or spoiling her nieces and nephews.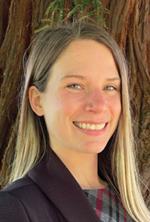 Ciera Milkewicz
Ciera is the Director of Institutional Effectiveness at Southwestern Oregon Community College in Coos Bay, OR. She received a bachelor's degree from San Francisco State University in 2013 and has loved living in Coos Bay for over 5 years. Ciera's previous experience is in construction project management; she has worked for Southwestern for 2.5 years. Between working toward a master's program and the formation of the new Institutional Effectiveness Department at Southwestern, there are no dull moments. When she finds the time to relax, she enjoys hiking, cooking, and going to the beach with her dog.
"My experience with A Holistic Approach to IR was eye opening. I went in thinking I would receive a to-do list for my new job, but I came out with a much better understanding of the life cycle of data used for decision making. The course covers concepts that would apply to any size or type of college. I believe every person on campus would benefit from this course!" —Ciera Milkewicz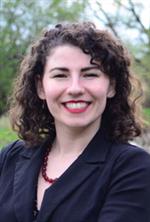 Kayla Palmisano
Kayla joined the Institutional Research at Elgin Community College, located in Elgin, IL, in December of 2020. She is a graduate of Dominican University, where she earned a bachelor's degree in Sociology & Criminology and has a passion for social justice reform. She credits Holistic Approach to helping her feel more engaged within her new IR career. She looks forward to using what she has learned in this course for years to come.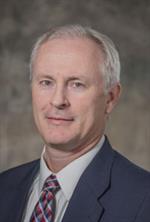 Jay Parrent
Jay currently serves as the Vice-President of Quality Assurance and Administration at Madisonville Community College (MCC). Prior to this position, he served as the college's Chief Student Affairs Officer for 12 years. He began his career in higher education with positions in student affairs and academic affairs at Kentucky Wesleyan College in Owensboro, KY. Embracing his love for teaching and learning, Jay has been an adjunct faculty member for MCC, teaching American history, and for Murray State University, teaching courses in educational leadership. He has presented at state, regional, and national conferences on collaborative leadership and student success initiatives for two-year colleges. Jay t was a member of the Kentucky Board of Education, including a time as a vice-chair, from 2010-2015. Jay received his Doctorate in Education from the University of Kentucky.
"The A Holistic Approach to IR course was an outstanding professional learning opportunity. The course content provided a wonderful foundation to the practice of institutional research and the course assignments were relevant and grounded in best practices. I especially enjoyed the opportunity to interact with colleagues around the country who are engaged in this important work on campuses." —Jay Parrent