AIR LEADs: Leadership with Evidence, Analytics, and Data

This course prepares higher education data professionals to make the jump to serve as leaders within their institutions, the profession, and beyond.
Overview
Our field and our institutions require leaders who understand, embrace, and contribute to data-informed decision-making with urgency, care, and evidence. Developing as leaders and growing beyond management roles requires time and dedication to cultivate skills, knowledge, and mindsets.
In this course, we explore how higher education data professionals—including those from institutional research (IR), institutional effectiveness (IE), and assessment—can prepare to make the jump to serve as leaders within their institutions, the profession, and beyond.
This type of leadership development requires dedication and time to learn new things and to unlearn what we think we already know. This course incorporates both virtual and face-to-face opportunities to provide that time and space for participants with the guidance of experienced facilitator-mentors.
"[AIR LEADs] fills a big gap. It fills a big need." —AIR Member, Assessment Professional
Course Topics
This course is designed to prepare IR, IE, and assessment professionals for leadership today and into the future. The content spans a variety of topics that coalesce to prepare an individual for taking on leadership roles beyond their current purviews:
Political savviness, including attentiveness to nuance, navigation of difficult conversations, working effectively with difficult people and in difficult situations, inspiring others, and developing strategy
Effective communication and collaboration, including conveying information, active and engaged listening, navigation of complex and uncomfortable conversations, and traversing difference
Intentionality, including the complex interactions of ethics, equity, empathy, collaboration, building alliances, taking risks, and decision making
Strategy, including the creation of bridges between understanding the past and looking forward, deployment of resources, clarity in the process of budget and finance-related matters, and pursuit of a future that is proactively shaped rather than a world in which we simply react
Advocacy, including support and expansion of data democratization and data literacy across the institution, highlighting the contributions and value of the data function while contributing to decision making, and mitigating the quest for perfect versus the need for good or "good enough"
Care of oneself, including self-reflection, mindfulness, and crafting a plan for what your path forward with leadership might look like
Course Experience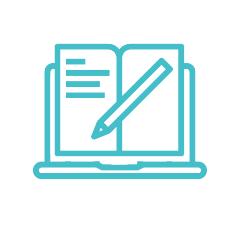 Pre-Seminar
1.5-Hour Virtual Meeting and Self-Directed Activities
Prior to the in-person seminar, participants will attend a virtual gathering to learn what to expect during the seminar, familiarize themselves with the learning portal, meet the cohort members and facilitators, and engage in a kick-off topic on- and offline. Participants will engage in a variety of activities as they anticipate the seminar, including readings, online videos, and a self-assessment.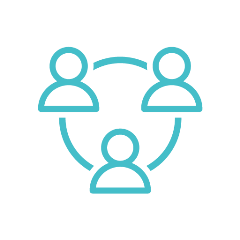 Seminar
1.5-Day In-Person Gathering
At this 1.5-day in-person seminar, participants will explore leadership concepts and expand their knowledge, skills, perspectives, and mindsets through a variety of conversations and interactive exercises. Day one will include a reception at the host hotel and an opportunity to attend dinner groups.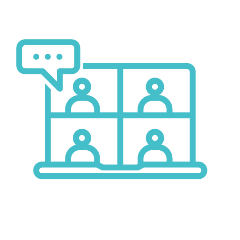 Post-Seminar
Monthly 1.5-Hour Virtual Meetings
Following the seminar, participants will engage in monthly virtual meetings for five months to ensure that learning is made relevant to everyday experiences. These gatherings will explore a variety of topics, with content input from participants, including opportunities to discuss how they have been able to test and apply the ideas of the course to the real situations they encounter in their work.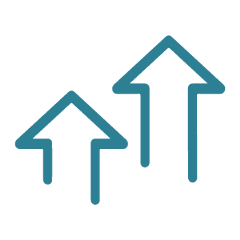 Course Value
Participants in this course will:
Receive certificates of completion, formal letters of acknowledgement to their institution leaders, and public recognition by AIR
Be poised to think differently about their roles, career trajectories, and contributions to their institutions
Be well-suited to assist in leadership of their institutions as higher education continues to adapt and mature with approaches to data
Be encouraged to form professional relationships with one another to build trusted networks for future conversations and opportunities
2022 Schedule
Late July or Early August
1.5-hour virtual meeting and readings/activities to be completed prior to August 11.
August 11–12
1.5 day in-person gathering. Please note: All times are listed in U.S. Eastern Time Zone.
August 11: Seminar Day 1
1:00 p.m. Opening
3:00 p.m. Coffee/tea break (hosted by AIR)
5:30 p.m. End of seminar day 1
6:00 p.m. Reception at hotel (hosted by AIR)
7:00 p.m. Dinner groups depart (on your own)
August 12: Seminar Day 2
8:30 a.m. Opening
12:00 p.m. Lunch break (on your own)
1:30 p.m. Session resumes
2:30 p.m. Coffee/tea break (hosted by AIR)
5:00 p.m. End of seminar day 2
Host Hotel and Event Site
Marriott Marquis
Washington, D.C.
901 Massachusetts Ave. NW
Washington, D.C. 20001
(202) 824-9200
Special group room rate: $189 per night + taxes
Rate available through July 21.
Monthly Virtual Meetings
1.5-hours each for 5 consecutive months; times TBD
September 13, 2022
October 11, 2022
November 15, 2022
December 13, 2022
January 10, 2023
Registration
At the time of registration, participants are invited to briefly describe their interest in the course and provide the name and contact information of supervisors who can verify that they will be provided with the time and resources necessary to complete the course successfully.
Pricing
Pricing

| | AIR Member | AIR Nonmember |
| --- | --- | --- |
| Early (before June 30) | $650 | $800 |
| Regular (after June 30) | $800 | $900 |
Note: Be sure to review the 2022 course schedule before registering.
AIR LEADs: Leadership with Evidence, Analytics, and Data