Update on AIR Activities to Advance Diversity, Equity, and Inclusion
by

Heather A. Kelly, AIR President
The events of the past weeks leave us with mixed emotions. Our journey toward racial justice in the U.S. and within higher education remains long and difficult and much more work is needed. The AIR Board of Directors recognizes that to advance diversity, equity, and inclusion within higher education, we must look first
AIR values and works to advance diversity, equity, and inclusion in higher education. … all of us are called to bring an equity lens to our work, regardless of our roles and responsibilities.

— AIR Statement of Racial Injustice, June 2020
The events of the past weeks leave us with mixed emotions. Our journey toward racial justice in the U.S. and within higher education remains long and difficult and much more work is needed.
The AIR Board of Directors recognizes that to advance diversity, equity, and inclusion within higher education, we must look first inward and recognize areas where inequities may exist within our own association's policies and processes. Much of the Board's work this year has been focused on identifying and addressing these areas of inequities. Along with the AIR staff, we have been actively considering different perspectives and exploring ways to honor and promote diversity and to strengthen our commitment to racial justice and equity.
The work of the Charles F. Elton Best Paper Award Committee concluded earlier this year. The new criteria for this award provides access for a broader set of applicants and is a strong example of the work the Board is doing to build processes and procedures that are more open and inclusive of members from different backgrounds and settings.
In addition to revising the candidate vetting questionnaires to learn more about candidates' commitments to diversity, equity, and inclusiveness, the Nominations and Elections Committee shared their observations and recommendations with the AIR Board and staff during the March Board meeting to increase our collective understanding of the challenges and issues in building a diverse and representative slate of candidates.
The Board Structure for Accountability and Effectiveness Committee has reviewed the structure of the Board in light of its needs for leadership continuity, diversity, and accountability. The Committee is in the process of developing recommendations and a plan to strategically address those needs. This Committee is actively considering the recommendations of the Nominations and Elections Committee, as well as the Governance Orientation and Training Committee, which includes considering unintentional biases within the current qualifications for serving in a leadership role. For example, should the kinds of previous leadership experiences that fit the qualifications for AIR leadership be expanded?
The Membership Committee, with the help of an advisory group of AIR members, is exploring ways to expand AIR's current membership options. The goal of expanding membership options is to provide greater access to AIR's products, resources, and services for all individuals who use and/or produce data within higher education.
The Board is committed to ensuring AIR is welcoming and engaging to all professionals dedicated to data-informed decision making to improve higher education. During the Board's Future of IR and Higher Education conversations, Promoting Equity and Inclusion in AIR has been identified as one of the three themes for member focus groups to be conducted later this summer. The Board will also be reviewing the AIR Ends (aka, Mission) statement to make certain there is a visible and actionable commitment to diversity, equity, and inclusion.
In addition to examining our internal policies, practices, and processes, AIR is offering a variety of opportunities for our community to learn and to engage in honest dialogue on how to more effectively bring an equity lens to our data and analysis work.
The recent Coffee Chat on April 6 featured Dr. Tia Brown McNair, Vice President for Diversity, Equity, and Student Success at the Association of American Colleges and Universities (AAC&U) and co-author of "From Equity Talk to Equity Walk." Dr. McNair emphasized the work of achieving equitable outcomes in higher education is a difficult, interactive process with no quick fixes. Although, data can be an effective and powerful first step in this process, Dr. McNair challenged attendees to think beyond conventional approaches to the analyses and presentation of group differences. The presentation was followed by breakout discussion groups hosted by the AIR Board of Directors. Attendees expressed their appreciation for an opportunity to share knowledge and experiences with one another.
The 2021 AIR Forum Virtual (May 25-28) is another chance for our community to continue these important conversations on diversity and inclusion. The Forum will open with Michele Norris, founder of "The Race Card Project" and former NPR host, in a candid conversation about race, culture, and communication. One of the impact session panels—"Join the Equity Walk"—will build on Dr. McNair's work and ideas for IR/IE. The Forum schedule includes several sessions focused on actions and ideas on how to advance equity through our work. We hope you will join us for three-days full of invaluable learning, dialogue, support, and networking.
As the association of IR/IE professionals, AIR remains committed to engaging with our community on advancing the use of data for equitable outcomes for all students and that challenges conventional ways of thinking. We invite your input and recommendations on ways that AIR can advance the critical work of racial and social justice in partnership with you—our community.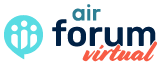 Build Diversity, Equity, and Inclusion into Your AIR Forum Learning Lineup
Tuesday, May 25
12 p.m. ET
Opening Keynote: Michele Norris
1:20 p.m. ET
IR's Role in Diversity, Equity, and Inclusion Leadership
1:55 p.m. ET
DEI Dashboards and IR: Examples, Lessons Learned, and Questions Remaining
(MIAIR Best Presentation) How to Advance Diversity, Equity, and Inclusion Policies through BI Tools
3:15 p.m. ET
Structural Inequities Inherent in the U.S. News Best College Rankings
4:00 p.m. ET
(CAIR Best Presentation) Translating Assessment Findings to Improve Equity in Learning Outcomes
Transgender in the Academy: Challenges and Opportunities
Wednesday, May 26
12:00 p.m. ET
Institutional Transformation and the Role of Strategic Data
1:40 p.m. ET
Activism in IR: Using Research to Document and Call Out Inequity
How Does IR/IE Promote Data Utilization?
2:25 p.m. ET
Equity by Design: A Strategy for Mitigating Equity Gaps in Student Success
The Iron Triangle of Predictive Analytics: Institutional Goals vs. Equity
4:20 p.m. ET
Best Practices for IR Supporting Diversity, Anti-Racism, and Equity Efforts
Transformational IR for Student Success and Equity
Thursday, May 27
12:00 p.m. ET
Join the Equity Walk: How IR Can Advance DEI
On-Demand
Assessing Higher Education in Prison: A New Framework
Competency-Based Education Courses: Examining Student Selection and Success
Critical Collaborations: Penn State's Climate Survey
Data for Decision-Making: Inclusion & Engagement with Cultural Diversity
Inclusive Data Visualization: Challenges, Lessons, and Future Directions
IR at Work: Providing Data to Support Students with Chronic Illnesses
Back to Board Corner