About eAIR
eAIR is the newsletter of the Association for Institutional Research (AIR). From its start in October 1987 to today, eAIR remains one of the most important tools for providing news to the higher education community.
View Articles By Column
Hot Topics
Subscribe
Create a free account or update your communication preferences to receive the eAIR newsletter.
Association at a Glance
Did you know?
AIR welcomes brief conference/event announcements of interest to the IR and higher education communities.
Learn More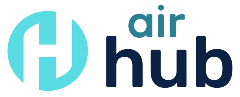 Recent Discussions